As much as we eat Stonyfield yogurt, I should seriously buy stock in it. It is a staple in my refrigerator. I first bought YoBaby when my daughter was old enough to start solids. My husband and I had decided we would start buying organic dairy products as a baby step towards an all organic diet. I chose YoBaby because I used Stonyfield yogurt myself and the name is so cute too! She loved it and has been eating their kids yogurt ever since.
As a Mom Ambassador for Moms Meet I jumped at the opportunity to host a YoBaby sampling party at my house. When you really love a brand/product you want everyone to know it. This party was a perfect way to showoff one of my favorite food brands and to have a good time with other moms. Some of the moms have tried YoBaby in the past and already love it. Others are first time moms and were looking for a healthy, tasty, and safer alternative to the average baby/kid yogurt.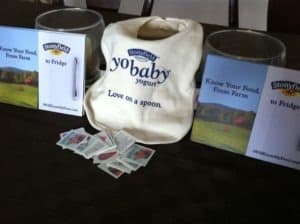 To start off the party we played the What's In Your Fridge game, sharing photos, discussing our food, and laughing about how nasty some of those non-organic additives are. As I told the moms, the more you research what is passing for "safe" these days the sicker you feel! The winner of the game was Liz who had a very colorful refrigerator and some yummy YoBaby.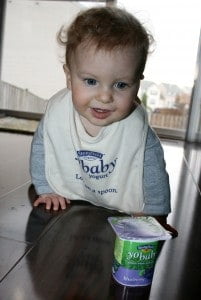 Liz won an organic cotton bib from Stonyfield and look how cute her baby boy is wearing it!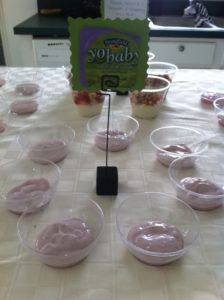 I had 3 different types of Stonyfield yogurt for the kids to try: YoBaby blueberry, YoToddler strawberry with cereal, and the new YoKids Greek strawberry. From the youngest babies to the toddlers, they loved the yogurt! For the moms, I made parfaits using Stonyfield's low fat French Vanilla yogurt, with organic granola, and organic strawberries.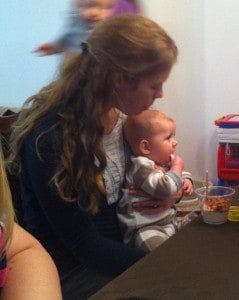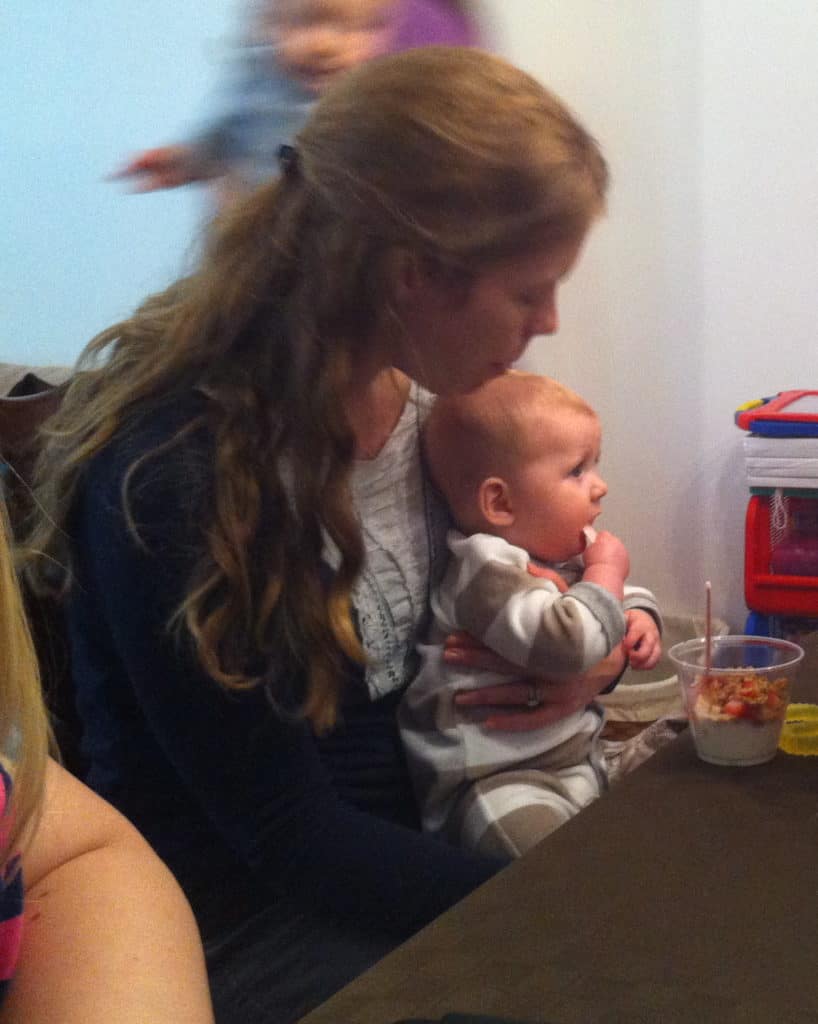 Eating organically on a budget can be hard but it is not impossible. We spent a lot of time discussing what we buy organic and how we find the best prices. I wrote a post for Earth Day about how I shop organic on a tight budget. You can read my tips here: Go Organic For Earth Day. We also learned about a website called Localharvest.org that enables you to find organic farms in your area. Coupons can be hard to come by if you are trying to eat healthy. One of the best ways to find coupons for organic products is to go through the companies themselves. Stonyfield offers a variety of coupons for their products and also an awesome rewards system that allows you to earn free items. Visit Stonyfield and sign up for My Stonyfield Rewards program to get exclusive coupons and earn points towards FREE products.
Whether you have a baby, toddler, or a big kid there is a Stonyfield yogurt for them. Your kids will love the taste and you will love knowing that your children are eating yogurt that is healthy and safe.

*I received coupons for products purchased for this party through my membership with Moms Meet. No monetary compensation was given, and the opinions are my own*