Don't go insane trying to get healthy, these 5 simple steps for a healthier 2017 are just what I said- simple. No one really wants to do those insane diets, cleanses, or exercise programs. Sorry not sorry. So if you're like me then this is the guide you need for living better in 2017.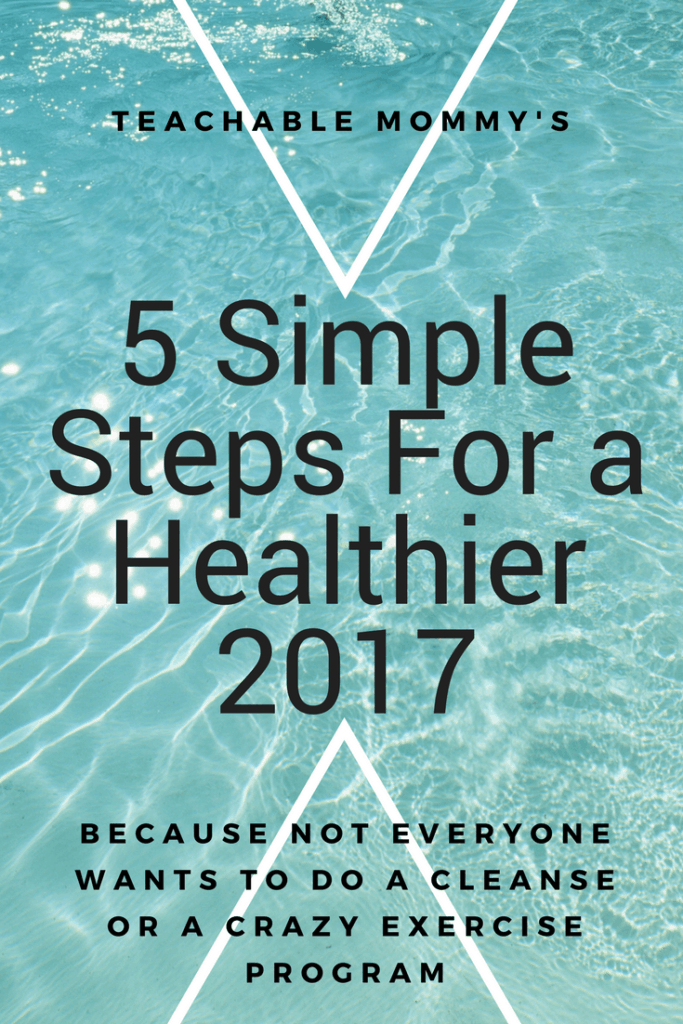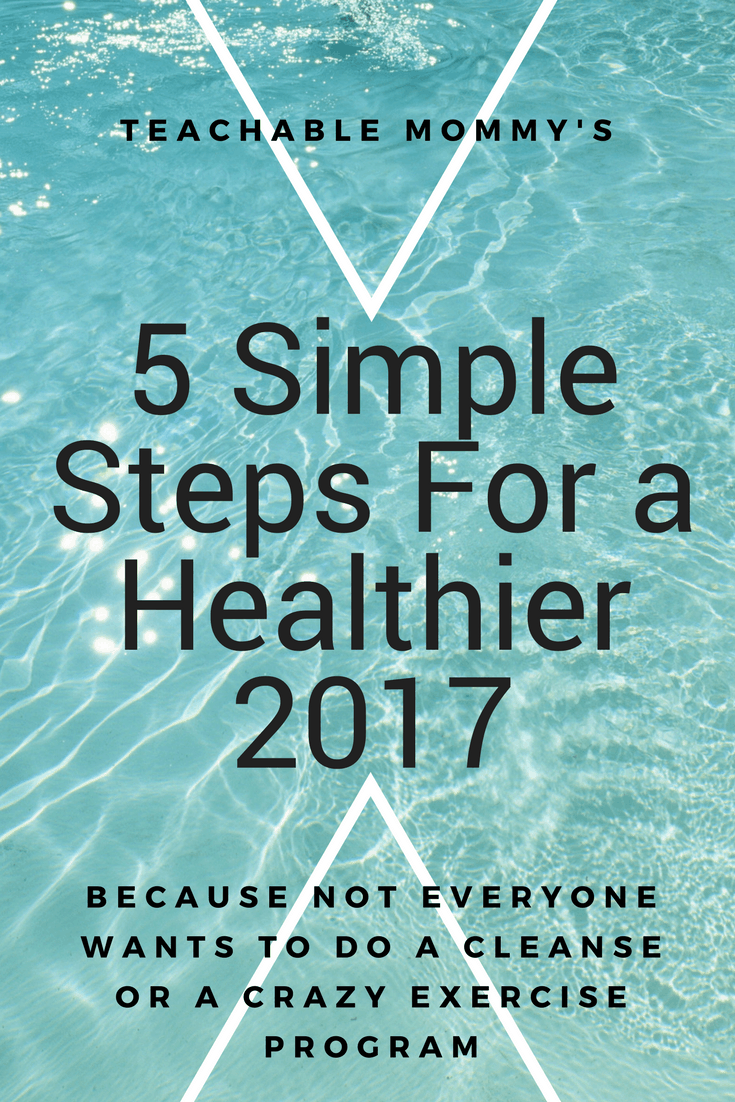 Step 1: Treat yourself.
I'm not talking with ice cream, although if that is your thing go for it. I'm serious bribe yourself. I gave myself a goal to work out everyday but Sundays for 30 days. And when I really didn't feel like doing it, which happened around day 6, I thought about the prize I set for myself. I plan on gifting myself something at Disney or the spa when I get back.
Mama is working hard for some R&R!
Step 2: Make small changes.
No need to go insane and juice yourself into a blueberry. Cut out the processed stuff, eat fresh fruit and veggies. Or just focus on one meal at a time. Pinterest is full of ways to make things healthier but still tasty.
Step 3: Drink more water.
Some people love drinking water. Others hate it. I hear you. I'm not a fan either. I'm fine drinking it at restaurants, vacations, any place outside of my home. But if I'm relaxing on my couch or eating, water is not my thing. I need to be better too, because I'm not always on vacation. Sad I know. How about we hold each other accountable for this one?
Step 4: Exercise.
Before you close the window and write me off as another crazy person, I'm not saying go into some insane bootcamp where you work out 36 hours a day until you pass out. I don't want to do that. No thanks. I'm still waiting for that miracle magic potion that will do all the work for me. But until that happens we need to work out.
My advice: find what you love. I enjoy Zumba. It is a blast to workout while shaking it. I can't do that everyday so I started slogging again. That's my term for jogging because I'm sloooooow. And because running has never been a favorite, but I can't argue the results, I found FREE, yes free workouts on Amazon Prime (affiliate). They have a variety and I didn't hate it. Plus I'm sore in the right places so I'll call it a win. And since it was on Amazon, I didn't have to leave my house and fight the weird guys at the gym for the weights.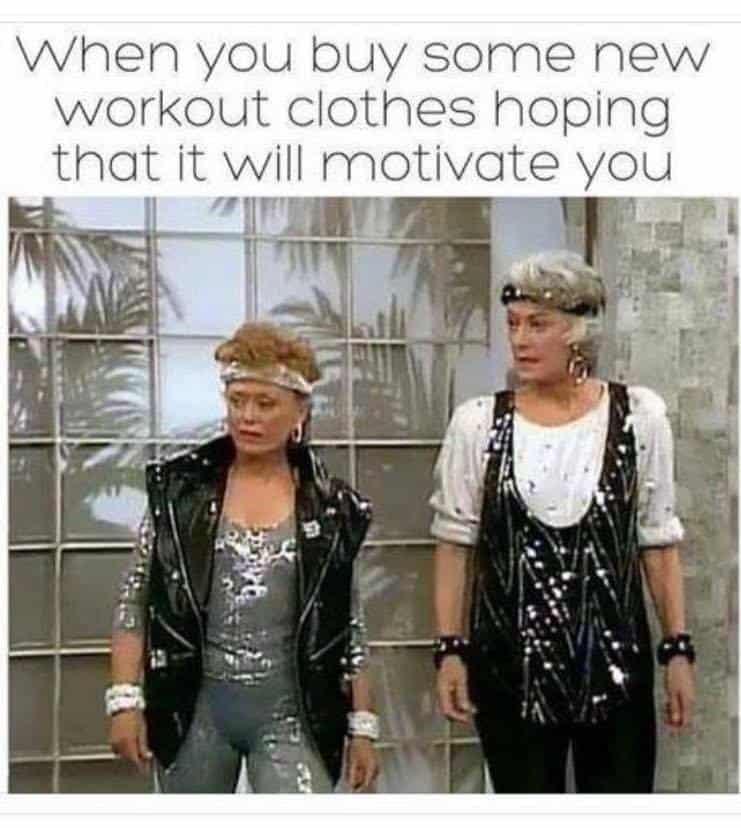 Step 5: Believe in yourself.
All. The. Cheese. Sorry about that. But it goes along with my 2017 Word of the Year: Believe. You can do this. Start small, do what you can, and treat yo self when you make a goal. Find someone who also believes in you to cheer you on. Don't have anyone local? Find me on social media and I will be your cheerleader. 1lb, 20lbs, who cares. Baby steps are still steps. Who cares that Suzy just had a baby and is back to pre-baby body while your baby is 7? Okay maybe I care a little, hey no one is perfect, but that doesn't mean that I can't be healthier. And my healthy doesn't look like her healthy, or yours. That's okay, I don't and you don't need to compare yourself to anyone else. So here is to 2017 being the healthiest year yet.