Did you hear the news? Disney Pixar's Onward will be available to buy digitally and on Movies Anywhere beginning today at 5:00pm PST/ 8:00pm EST and starts streaming on Disney+ on April 3rd in the U.S.! To celebrate that magical moment, check out these free Onward printable activities!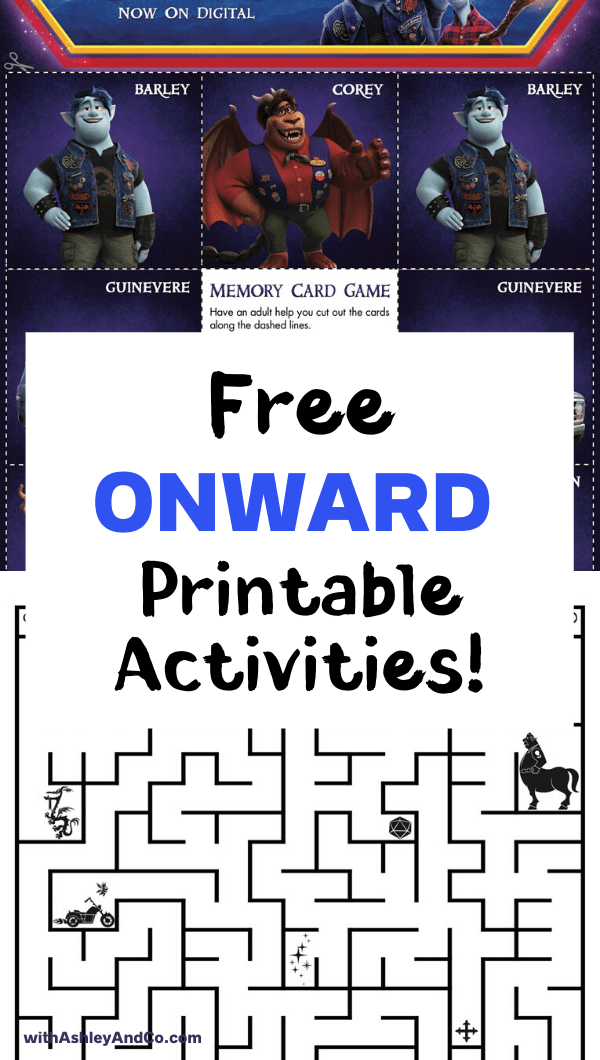 Free Onward Printable Activities
Onward is a magical, heart-warming family adventure that will capture the imaginations and entertain audiences of all ages. This is a Pixar film though so grab your tissues for this one if you haven't already, because beyond the laughs and the fun, Onward has something to teach us all about love, loss, and the meaning of family.
read more: Onward Movie Review
Onward embodies the magic of Pixar's storytelling. It takes a story about brothers getting a once-in-a-lifetime opportunity to reconnect with a love one and teaches us what it truly means to be a family along the way. Combining a heartfelt story with beautiful animation and equally captivating score, the audience is filled with heart bursting emotion and awe.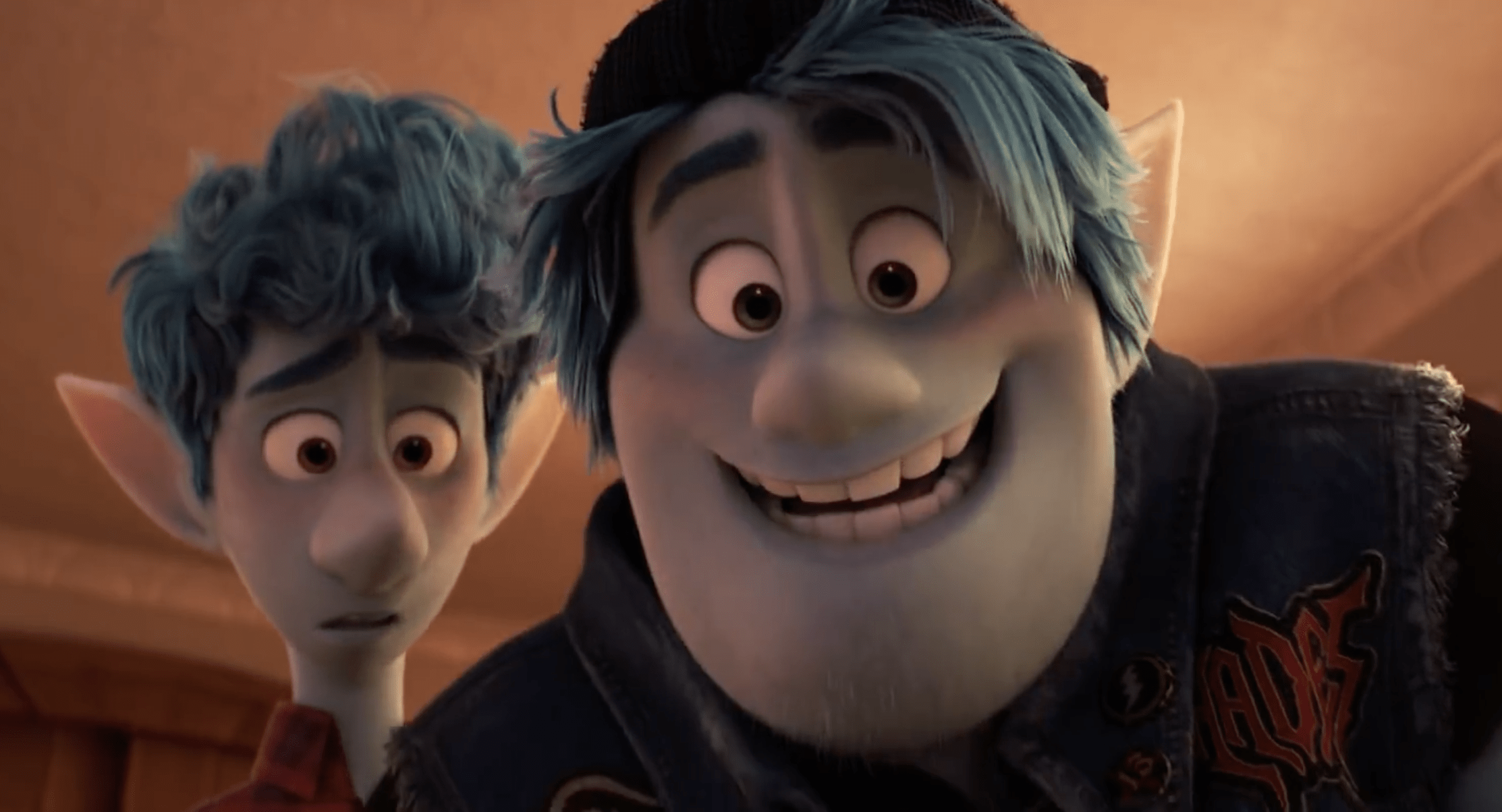 One of the things you can do to level up your magic movie night is by downloading these free Onward activities. The kids are going to love them and it gives you something to do as a family. Compete in a memory game contest, see who can get through the maze the fastest, or put your coloring skills to the test.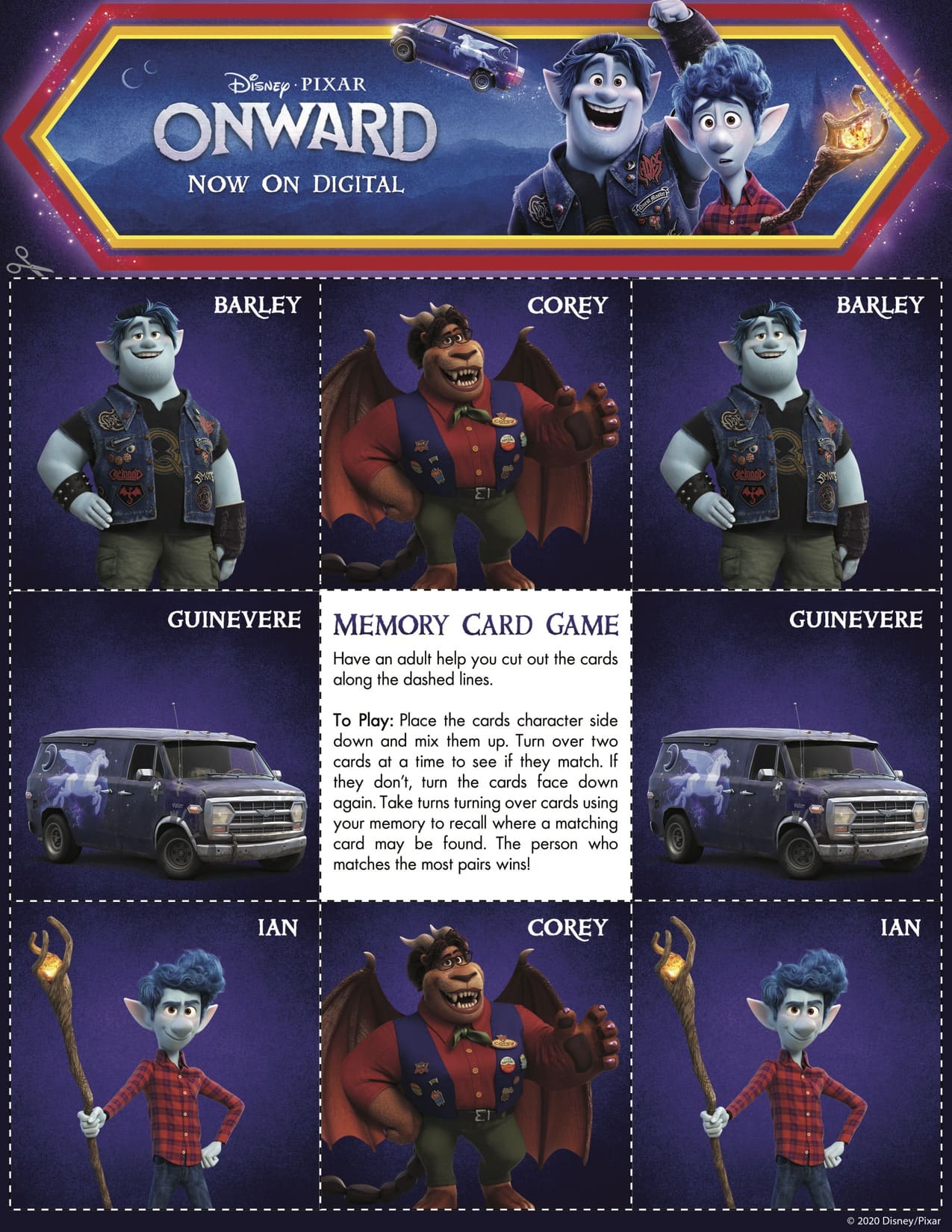 Another fun activity we like to do in our house is look for movie easter eggs. Pixar is notorious for hiding ones throughout their movies. Now you can choose to play without cheating or you can allow me to assist you in beating your family and friends.
If you want a leg up on the competition, read my Onward Easter Eggs You May Have Missed. Totally up to you, no judgement here. I will say I think adults deserve a win after everything that has happened this last week. Just saying!