In The Bad Batch episode 8, the group gets into trouble when a former friend turned enemy shows up on Bracca. We also learn who hired Fennec Shand to retrieve Omega and since she failed a new bounty hunter is on their tail. Let's get into "Reunion" with this Bad Batch episode 8 easter eggs and breakdown.
This is your spoiler warning if you haven't watched episode 8 of The Bad Batch.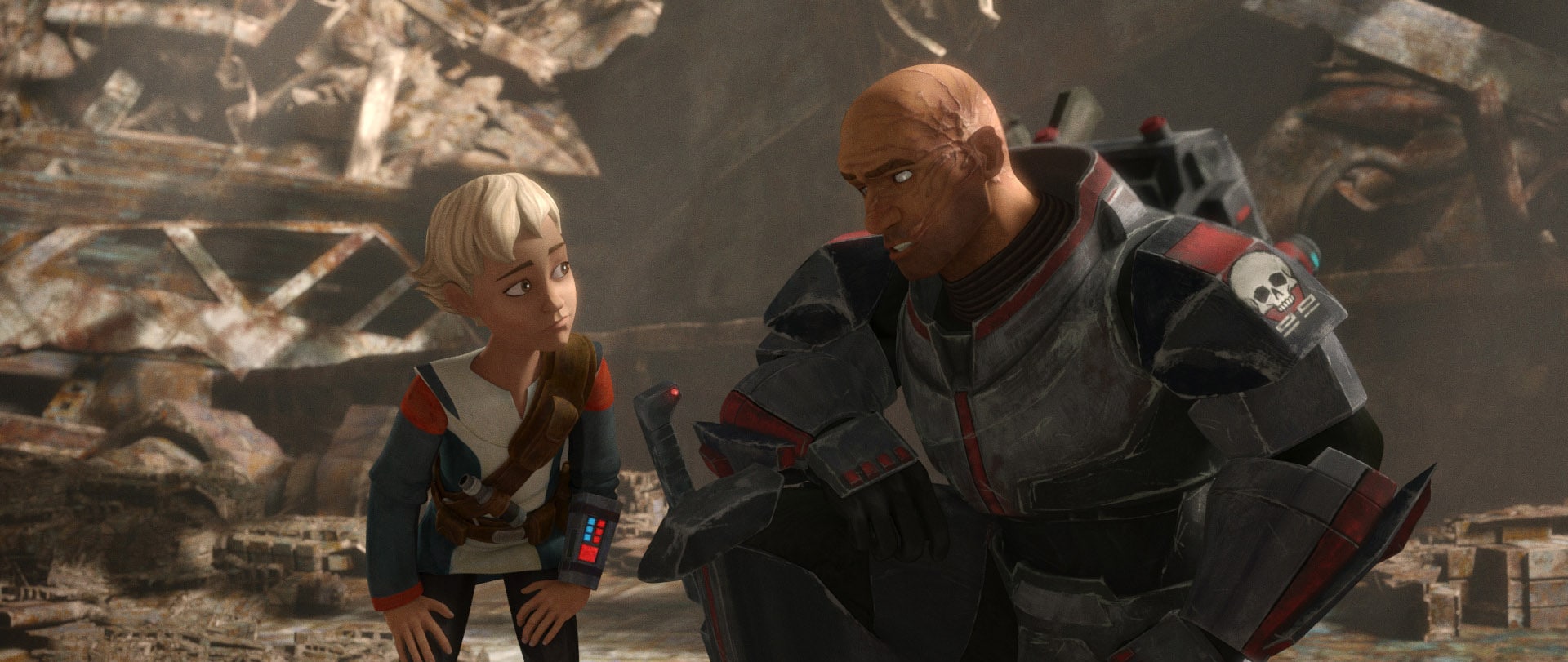 The Bad Batch Episode 8 Easter Eggs & Breakdown
Crosshair reports to Admiral Rampart on Kamino that Clone Force 99 is on Bracca. He is ordered to terminate them if he finds them. Hearing that the Empire would rather have them dead, Lama Su looks worried.
The Batch is still on Bracca. Wrecker is teaching Omega how to disarm explosives. Despite seeming like the careless one of the group, he is not letting her learn on live rounds.
Echo and Wrecker know they are being watched by Scrappers. Echo thinks they should leave Bracca but Hunter wants to scavenge the Jedi Cruiser for parts in order to clear their debt with Cid with more to spare. Tech heads to the bridge to turn the power on and gather intel from the ship. The others look for weapons. Wrecker finds a trove of proton torpedoes.

RELATED: The Bad Batch Episode 7 Easter Eggs and Breakdown
Hunter and Echo discuss Rex's offer from the last episode. Echo tells Hunter they should've gone with Rex.
Omega is on the bridge helping Tech get whatever info is left when Crosshair arrives.
On Kamino it is revealed that Lama Su hired Fennec Shand to retrieve Omega as she is vital to their contingency plan.
Back on Bracca, the reunion of Clone Force 99 is imminent. Crosshair knows they are still on the ship and heads in with his troops to confront his former brothers. One attach shuttle goes to find the Marauder, the Bad Batch's ship.
During the escape, Tech taps into the comms of the troopers to track their movements. Unfortunately, Crosshair knows how they operate and they are soon cornered.
Hunter tries to get Crosshair to understand he is being controlled by an inhibitor chip. Omega confirms it and reminds him what she told him back in episode 1. He can't control it.
Tech brings the ship's weapons online, firing the canons, and destabilizing the entire platform. It allows them to escape. At least for the moment.
Crosshair finds them attempting to escape through the ion engine. Unfortunately when Tech brought the ship back online that meant the engines work. They manage to escape from Crosshair but Hunter and Omega are separated from the group. The group is to meet at their ship.
Hunter and Omega arrive first to find the troopers who were guarding their ship incapacitated by none other than the legendary Cad Bane. Cad's droid Todo 360 tells them they are in trouble now.
Cad Bane and Hunter have a Wild West style shootout. Hunter loses and Cad Bane takes Omega.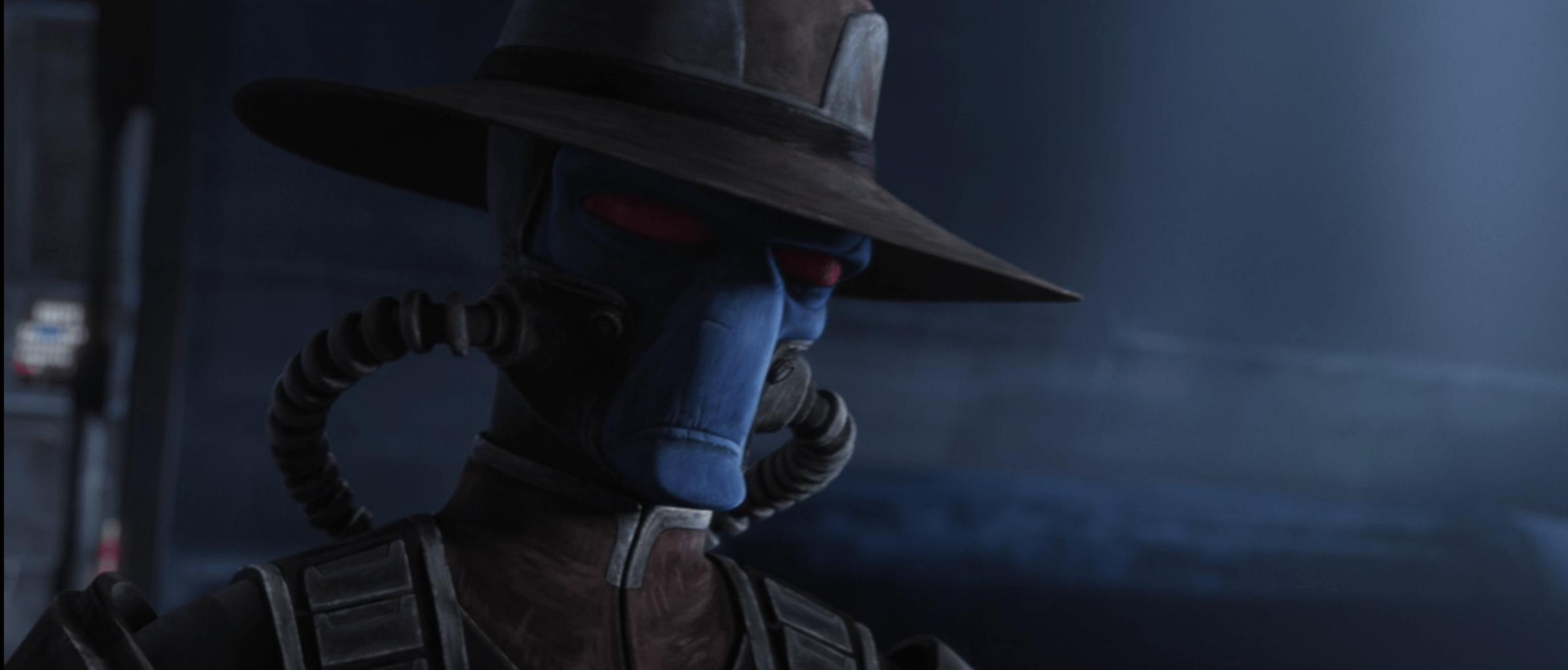 The Bad Batch is now streaming on Disney+.