Echo has entered the chat. Clint and Kate fight to escape Echo and the Tracksuit Bros but this criminal conspiracy runs deeper than they think. And is Uncle who we think he is? Let's get "Echoes" with this Hawkeye episode 3 easter eggs and breakdown.
This is your spoiler warning if you haven't watched episode 3 of Hawkeye.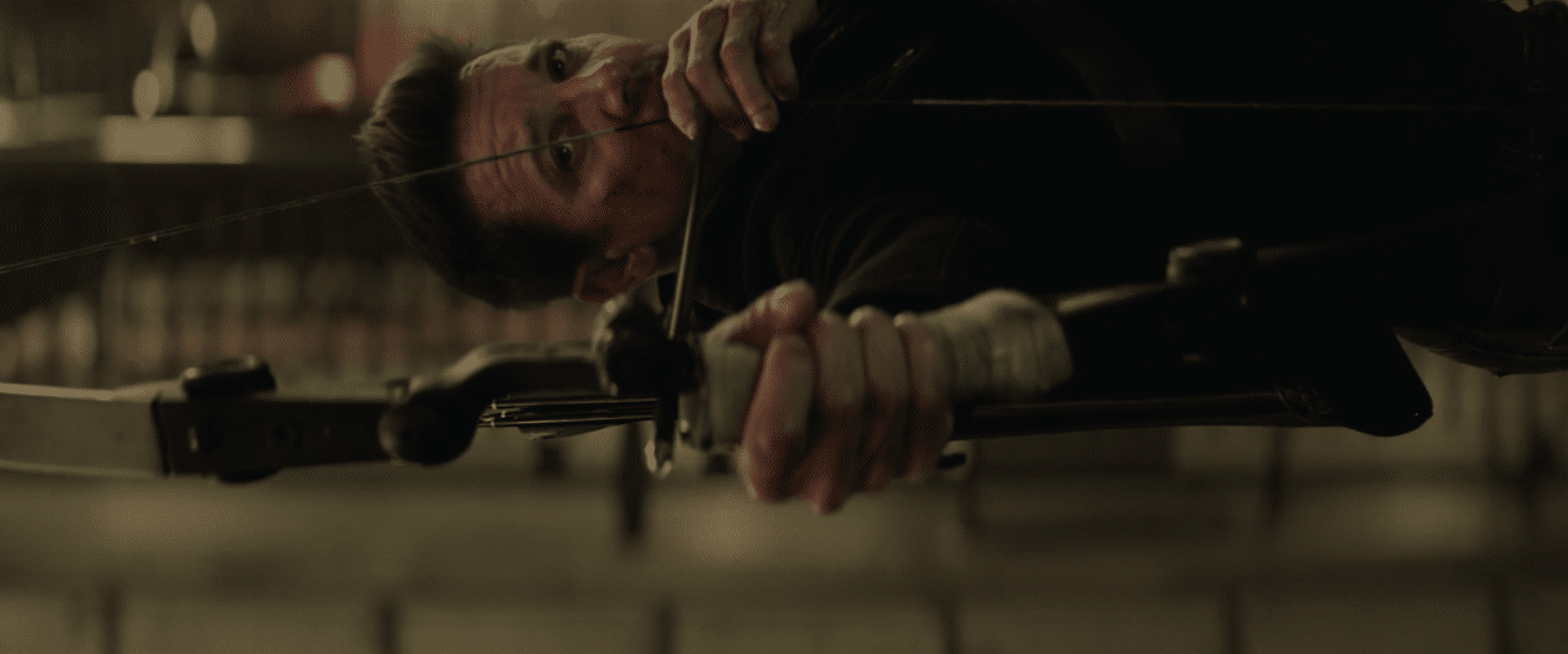 Hawkeye Episode 3 Easter Eggs & Breakdown
The episode starts with a flashback to 2007. Echo, Maya Lopez is a young girl sitting in class. She is a very smart young girl. Then it cuts to her home, where she is playing with her father, Willie "Crazy Horse" Lincoln.
Maya asks her father about dragons. This could be a reference to Ta Lo and the Great Protector from Shang-Chi.
On the wall in her childhood bedroom is a handprint painting. In the comics, Echo is typically depicted with a handprint on her face, an homage to the bloody one her father left on her face as he was dying. Also in her room are owls. This may be a nod to her father's charge of being observant but it could also reference Leland Owlsley also known as The Owl is a foe of Daredevil who also attempts to overthrow Kingpin.
Willie leaves her at karate, telling her Uncle will pick her up later. A faceless man, who appears large, dressed in a suit, and white, places his hand on her cheek. In the comics, she is taken in by Kingpin after her father dies. This brief shot of this man is clearly a nod to Kingpin.
Maya wins her karate match. The scene shifts. Now Maya is older and is in a boxing ring. Alaqua Cox, the actress playing Maya, has a prosthetic leg in real life.
At Fat Man Auto Repair, Maya discovers Ronin taking out the entire gang including her father. As he dies, he leaves the bloody handprint on her face.
RELATED: Hawkeye Episode 2 Easter Eggs & Breakdown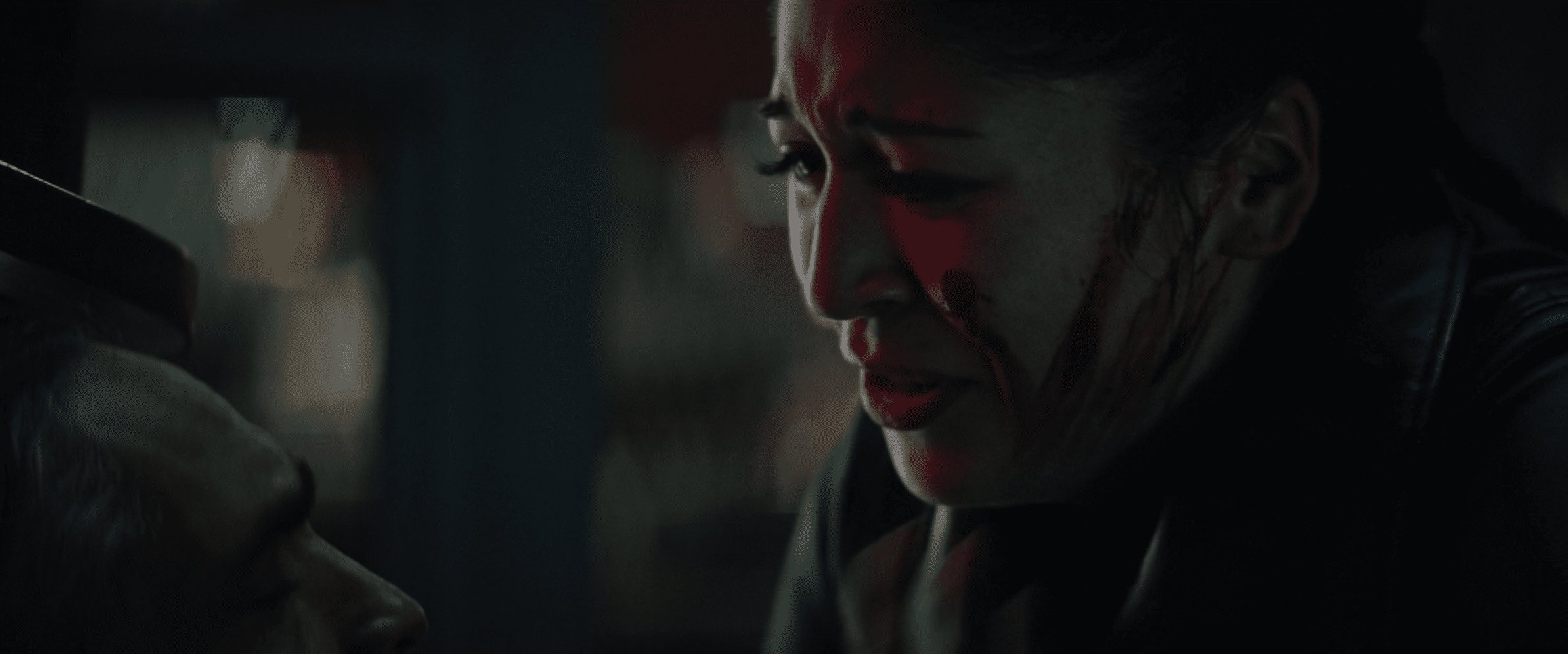 Present day, inside an abandoned KB Toy store, the story picks up where it left off last week- Clint and Kate captured by the Tracksuit Bros. In the parking lot there is a shot of the car Cherry. In the comics, Cherry is also a 1970's Dodge Challenger that gets banged up a lot and put back together. Kinda like the MCU Clint.
Kate thinks Clint would be lost without her, he reveals he almost had her name cleared before she crashed through the skylight.
One of the Bros is a big Imagine Dragons fan.
Maya approaches with Kazi The Clown, an assassin hired by the Tracksuit Mafia in the comics to take out Hawkeye. In the show he is played by Fra Fee.
Clint tells Maya he is hard of hearing, not deaf. His sign language isn't the best so Kazi translates for them, although Maya can read lips.
Hawkeye tells Maya that Kate put on the Ronin suit by accident and that she has nothing to do with Ronin. Maya asks how he can be so sure and he tells her Ronin is dead, killed by Black Widow. In Avengers Endgame, it was Natasha who found Clint and got him to leave the mantle of Ronin behind.
Clint breaks free and tells Kate to wait on his signal. Maya and Clint fight, she knocks out his hearing aid and destroys it. He gets his bow back and breaks Kate free. She fights Kazi as they attempt to escape the toy store.
Outside, Kate sees the classic Dodge Challenger but Clint refuses to smash the window of a 1972 Challenger. It's even red just like Cherry.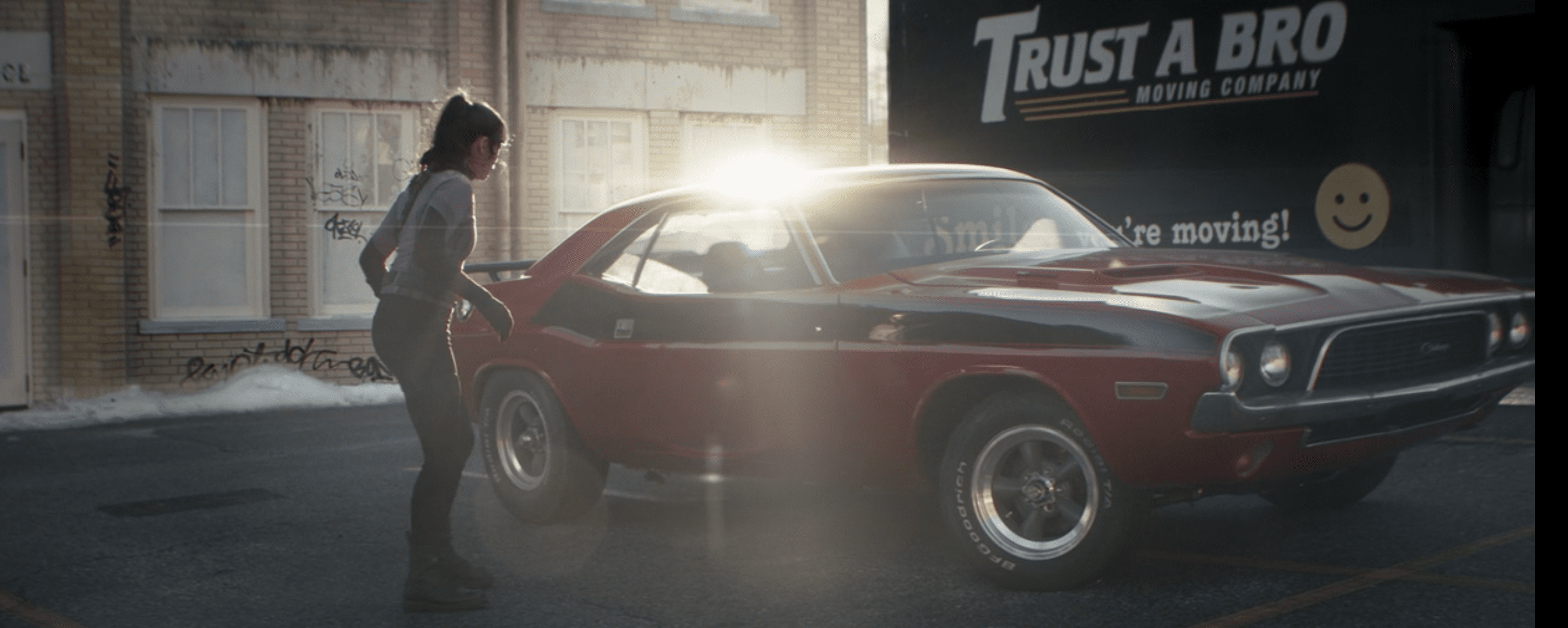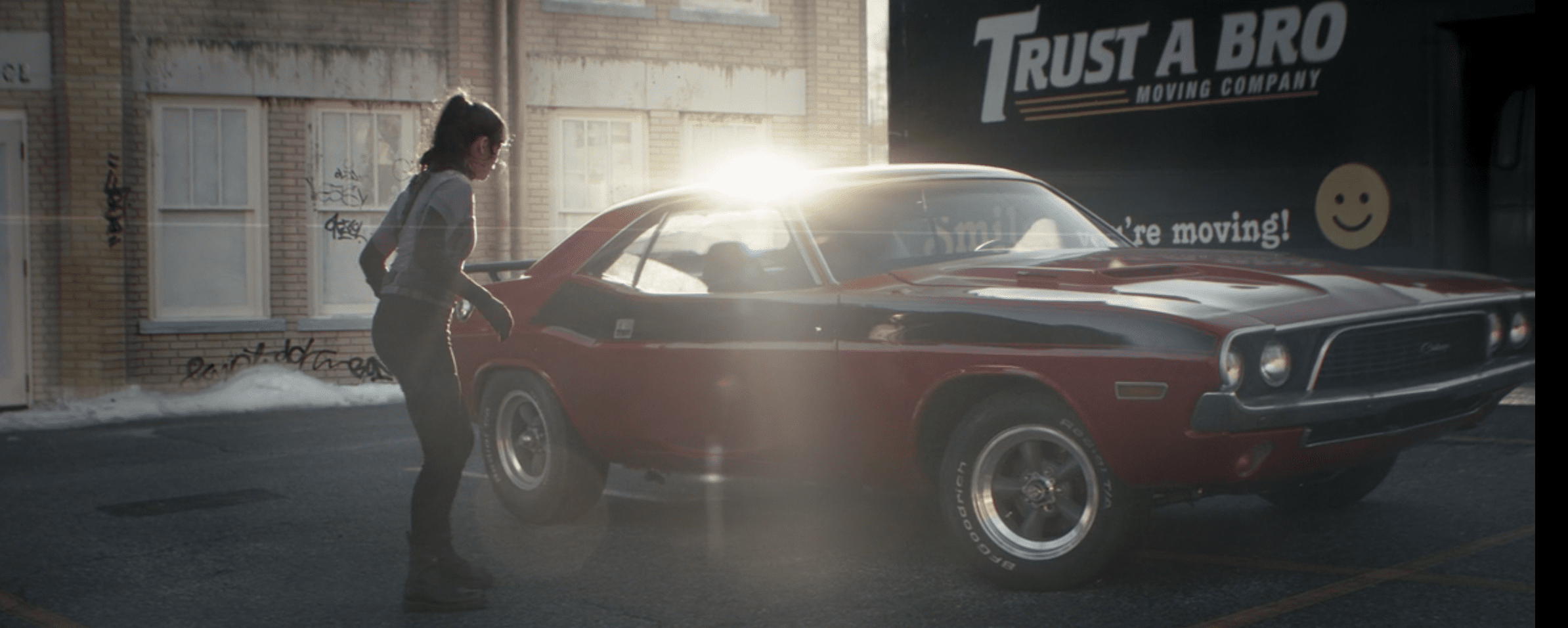 Here the one shot car chase sequence begins. This feels like it was lifted right out the pages of the Fraction Hawkeye comic.
Kate takes Clint's quiver and starts shooting trick arrows.
putty arrow
exploding arrow
plunger arrow
octo arrow
acid arrows
Maya is driving Cherry and catches up to Clint and Kate. While Clint deals with the Bro, Kate snatches her bow back and shoots off a purple smoke arrow. The Challenger gets totaled. Sorry Clint.
Clint shoots a Pym Technology arrow. It enlarges Kate's normal arrow and takes out the Bro's truck.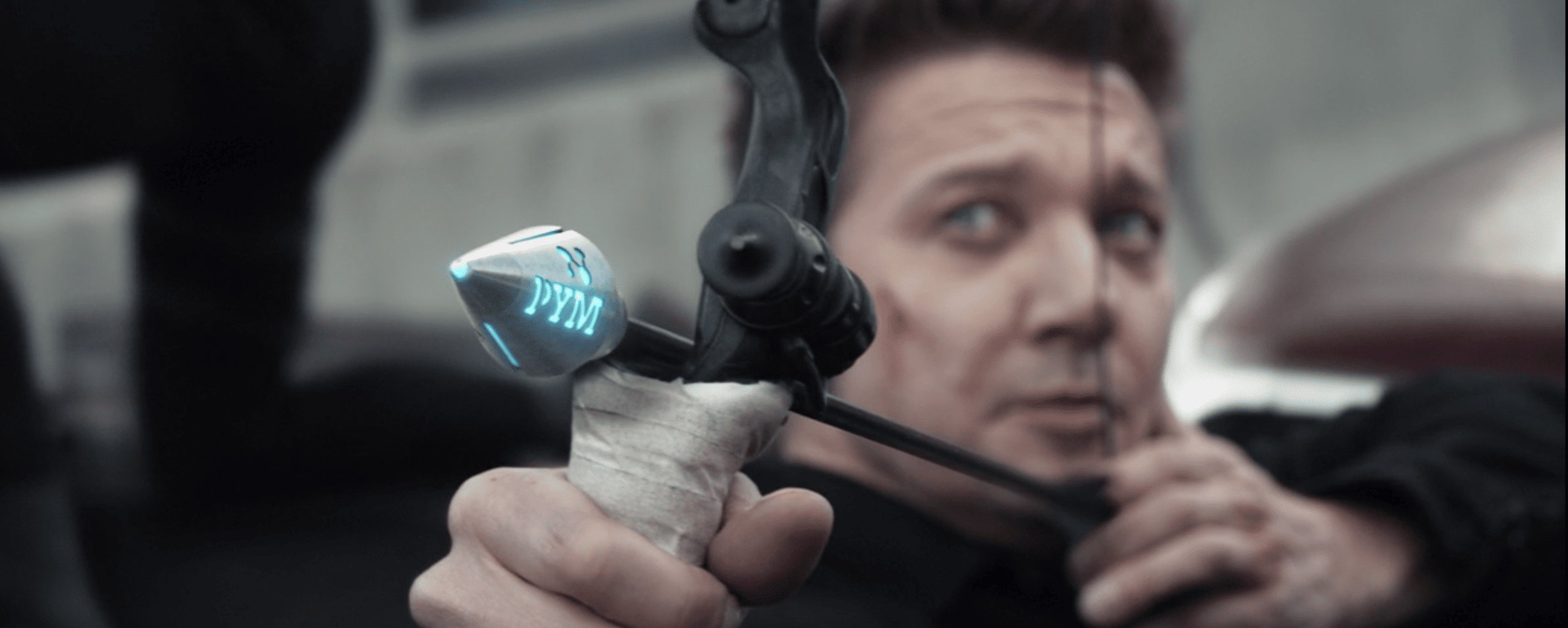 He then hands her the USB arrow. This is something we have already seen not only in Avengers but more recently in Marvel's What If… Ultron Won?
Clint grabs the plunger arrow aka the suction arrow from Cherry and they use it to hang onto the subway train after escaping Maya and the Bros on the bridge with the grappling hook arrow. They both remind the other that Lucky needs to be walked, Clint still can't hear Kate.
Kazi warns Maya that Uncle may not like them going after Ronin. They are suppose to be keeping a low profile.
Kate takes Clint to a place in Chinatown that can fix his hearing aid.
At breakfast, Kate tells Clint he needs a more recognizable suit and draws up something that looks more like his comic book Hawkeye suit. Picture this in purple.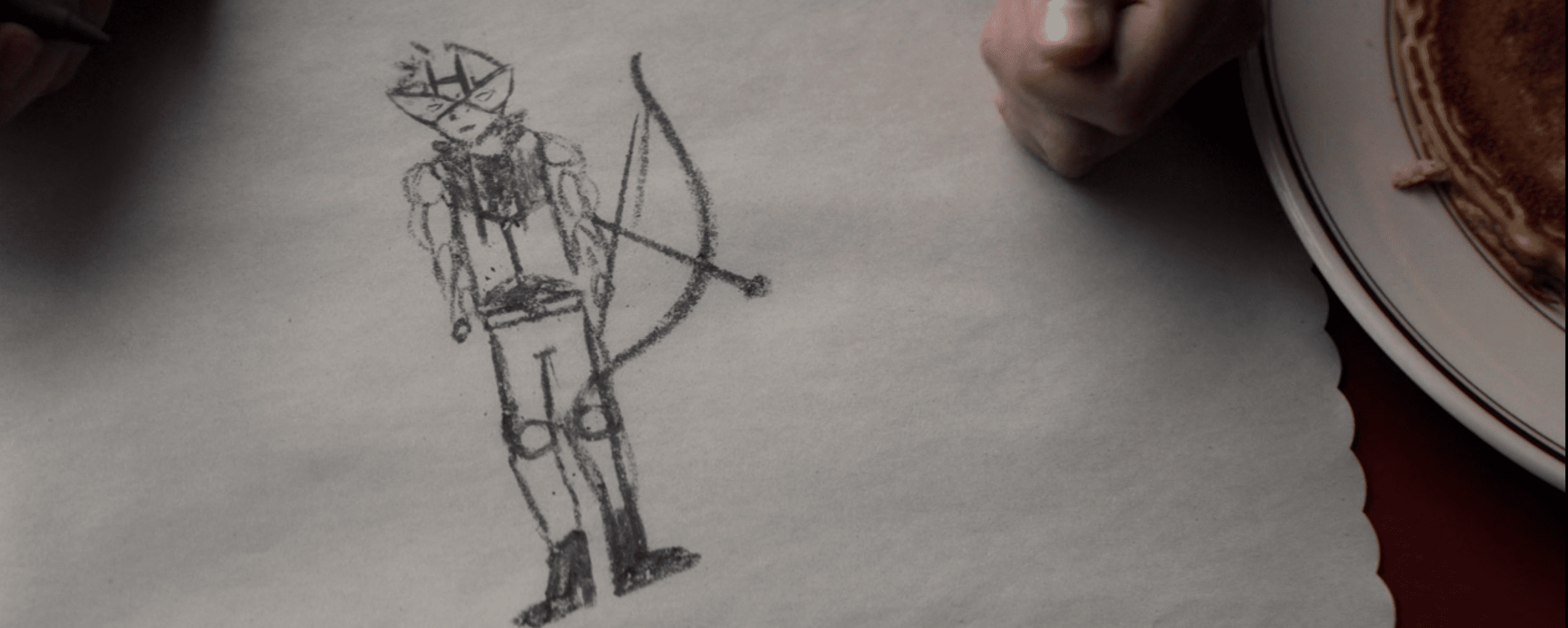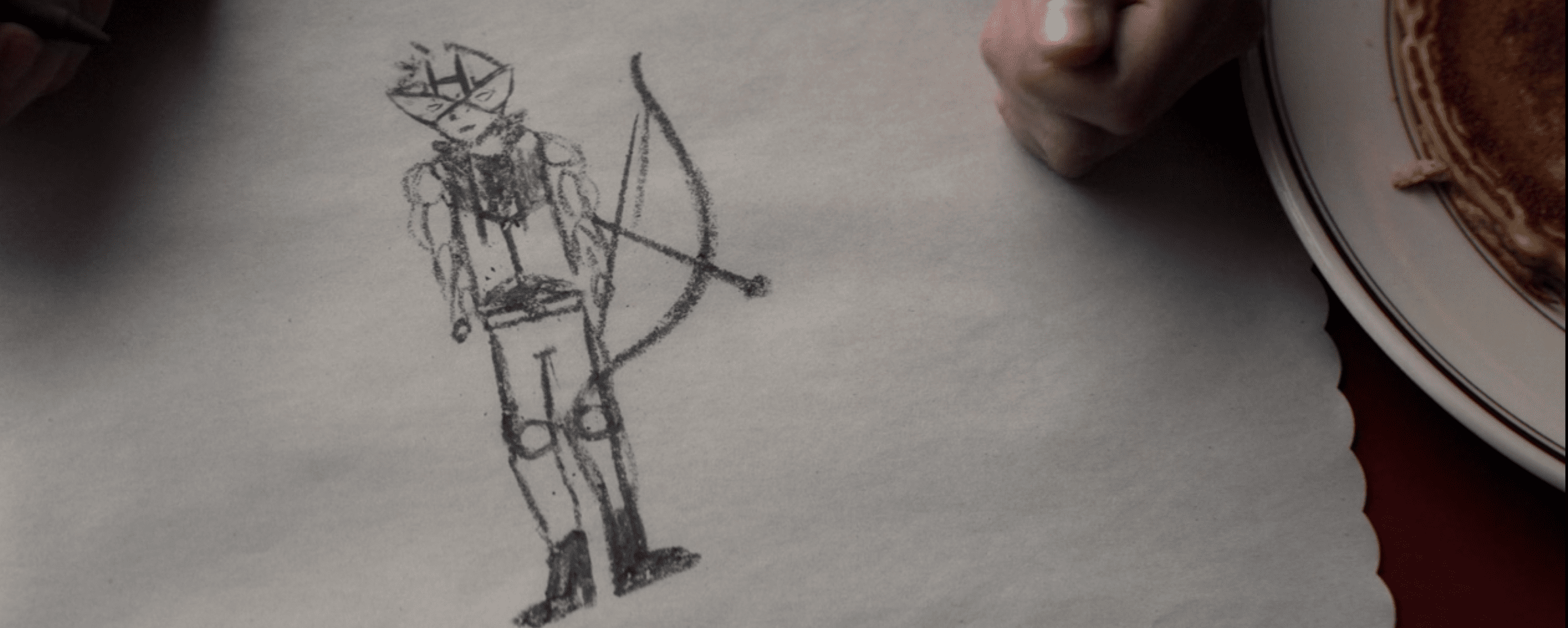 Kate officially names the dog Pizza Dog.
Together, they go to Kate's mother's penthouse to look for files from Bishop Security on the Tracksuit Mafia and Jack Duquesne.
Looking through the files, they start with Kazi. He works for Sloan Ltd. Kate is locked out of the system as she tries to find info on Jack.
Clint comes face to face with the Ronin Sword and Jack Duquesne who is holding it.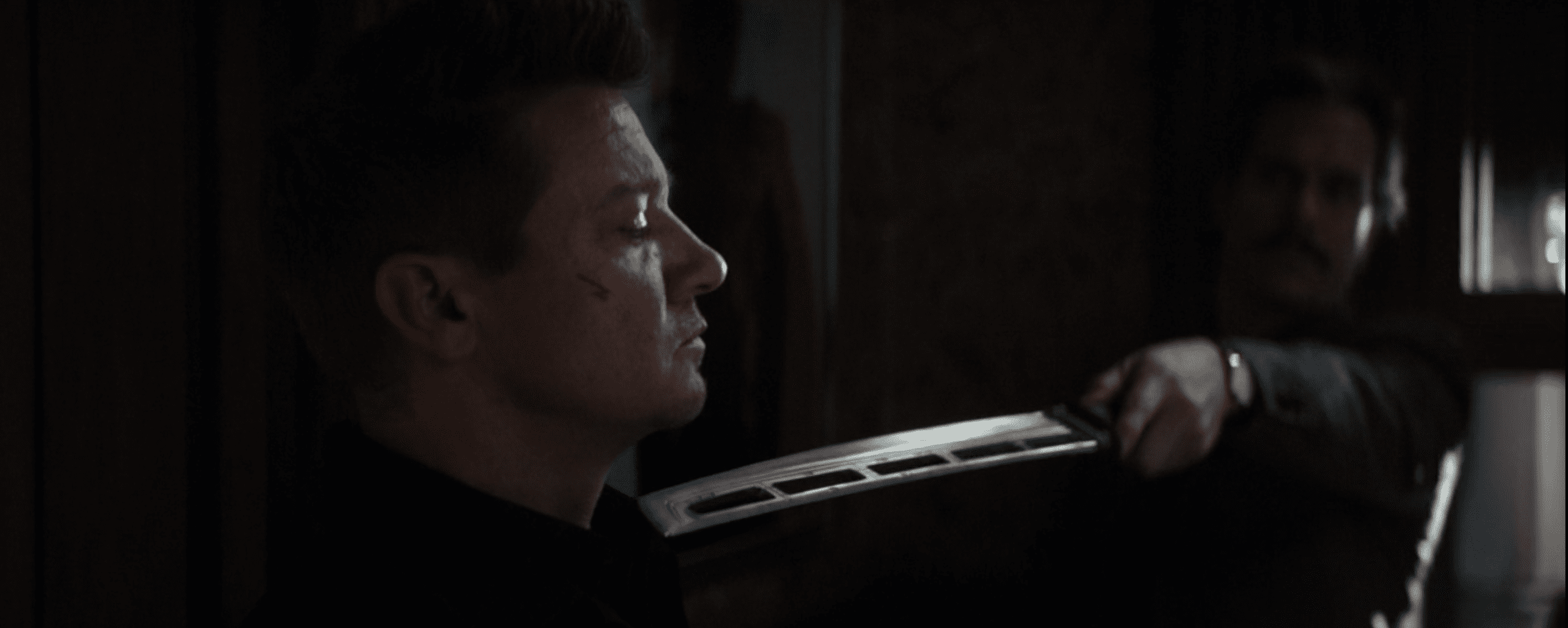 Hawkeye episodes 1-3 are now streaming on Disney Plus.