Marvel's What If…? and Loki introduced the idea of variants to the MCU to pave the way for multiple Doctor Strange's in Multiverse of Madness. Benedict Cumberbatch shared how he feels Strange has grown over the years and what it was like to fully embody other versions of the character in the film.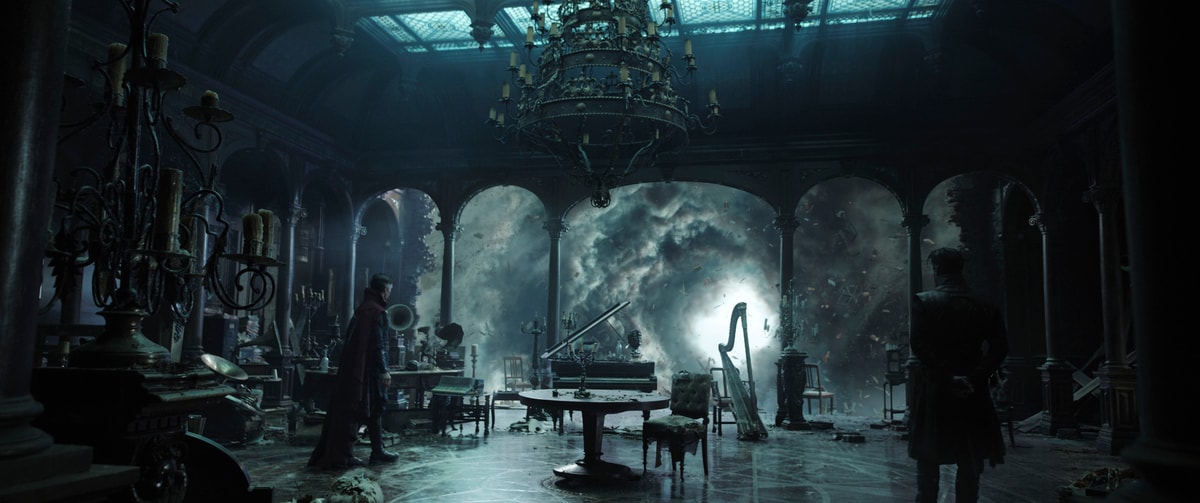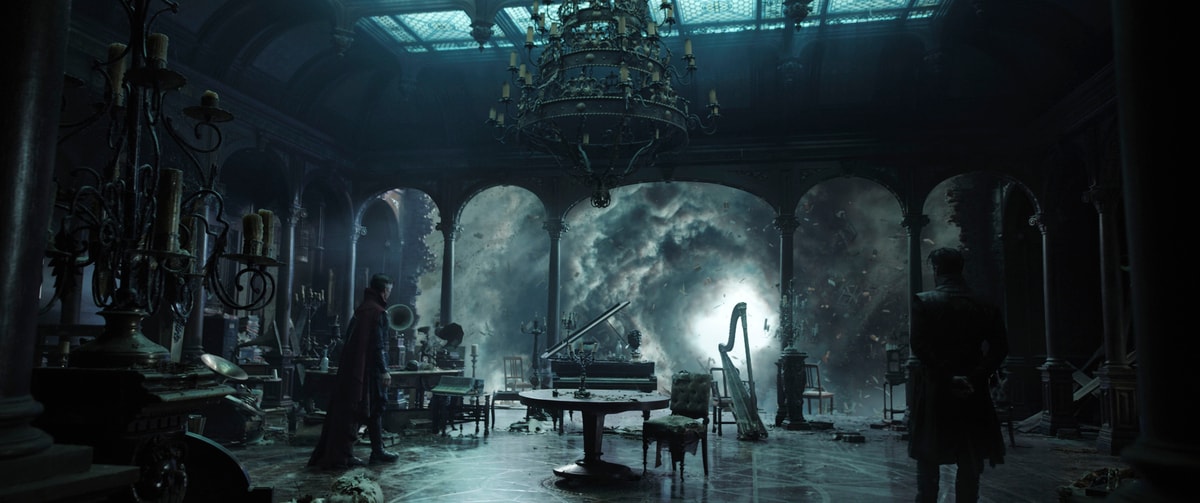 Benedict Cumberbatch On Playing Variants in Multiverse of Madness
Doctor Stephen Strange (Benedict Cumberbatch) is having bizarre dreams, seeing America Chavez (Xochitl Gomez) and a ponytailed version of himself running towards something and away from the gruesome monster chasing them. What Doctor Strange soon realizes is that it isn't a dream at all; what he is experiencing is another universe altogether. It doesn't take long for the sorcerer and Wong (Benedict Wong), now Sorcerer Supreme, to meet America in their world. She is being chased by creatures working for someone who is attempting to steal her powers, which allow her to travel between every multiverse dimension. She joins Wong and Doctor Strange, who attempts to recruit Wanda Maximoff (Elizabeth Olsen), now the Scarlet Witch, as they work to find the Book of the Vishanti, a powerful book containing magic that would allow them to stop their new adversary before the multiverse is put in any danger.
Doctor Strange has had quite the arc in the MCU since we first met him as an arrogant surgeon. Multiverse of Madness continues to explore what makes Strange tick, not only in this universe but all of them. It is apparent watching Cumberbatch work that he thoroughly enjoyed playing, mocking, and battling different versions of Strange.
RELATED: Doctor Strange In The Multiverse of Madness Review: A MCU Game Changer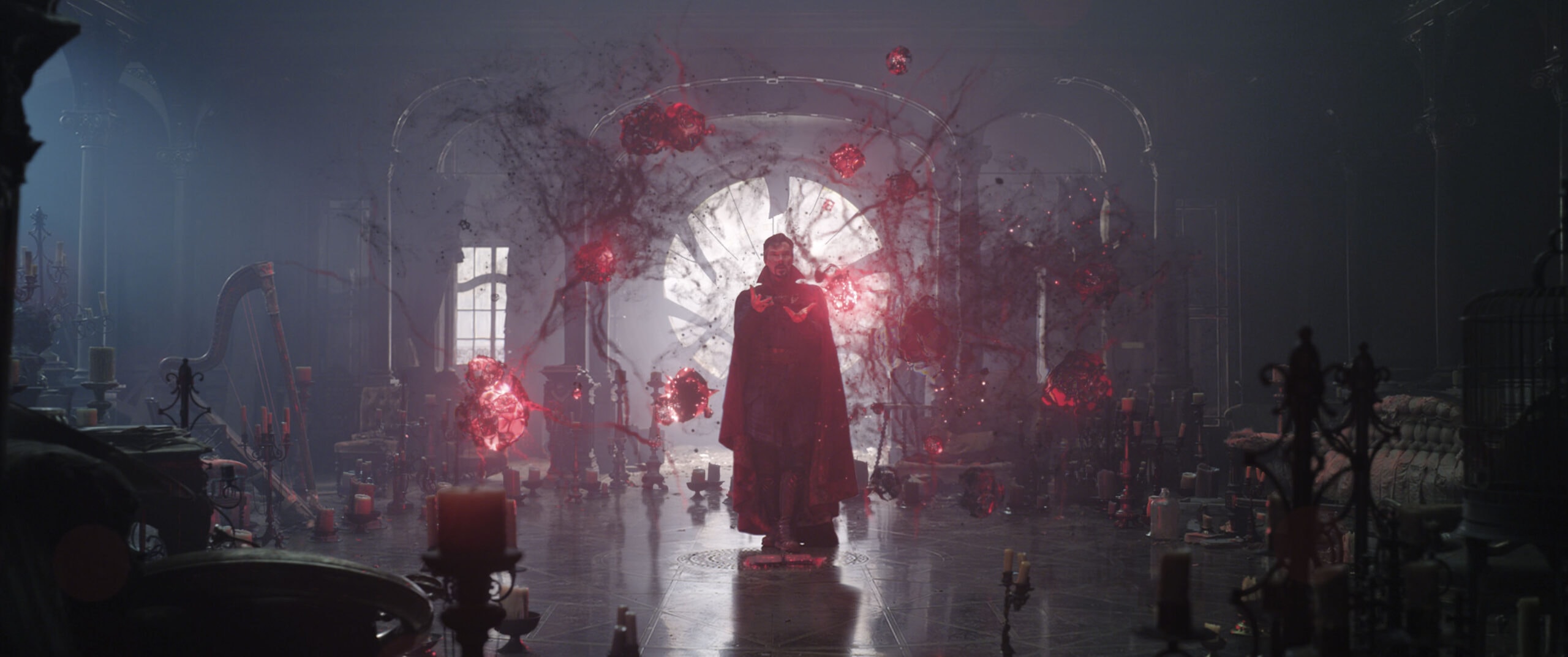 Strange has come a long way since he was first introduced and now it seems he is stepping into more of a leadership role now that other Avengers have passed or traveled back in time to live their lives. What do you think about Strange's journey?
Benedict: He's quite a maverick, an outsider. He doesn't immediately strike you as a leader despite his prominence in the MCU at this moment. And that's what makes him really interesting. [He's] conflicted I think as a hero. As Sam alluded to, it's the humanity that keeps people coming back for more. And I think we see in the film an iteration of somebody who we've seen [be] very omnipotent and sort of omnipresent, and yet we haven't really understood what the cost of that is. What it is that's fueling that. Both him as a person, but also within this mysterious realm of sorcery and magic. So, this one is about examining that and finding his flaws, his faults, his humanity, as well as his strengths.
As far as a leader goes, I would say [we're] holding up a mirror to him through this incredible narrative structure we have of a Multiverse of other selves, examining what his potential is to lead. But, I will say this. He's far better at being a collaborator, at working with others, and realizing he can't always be the one to hold the knife and control all himself. He's evolving.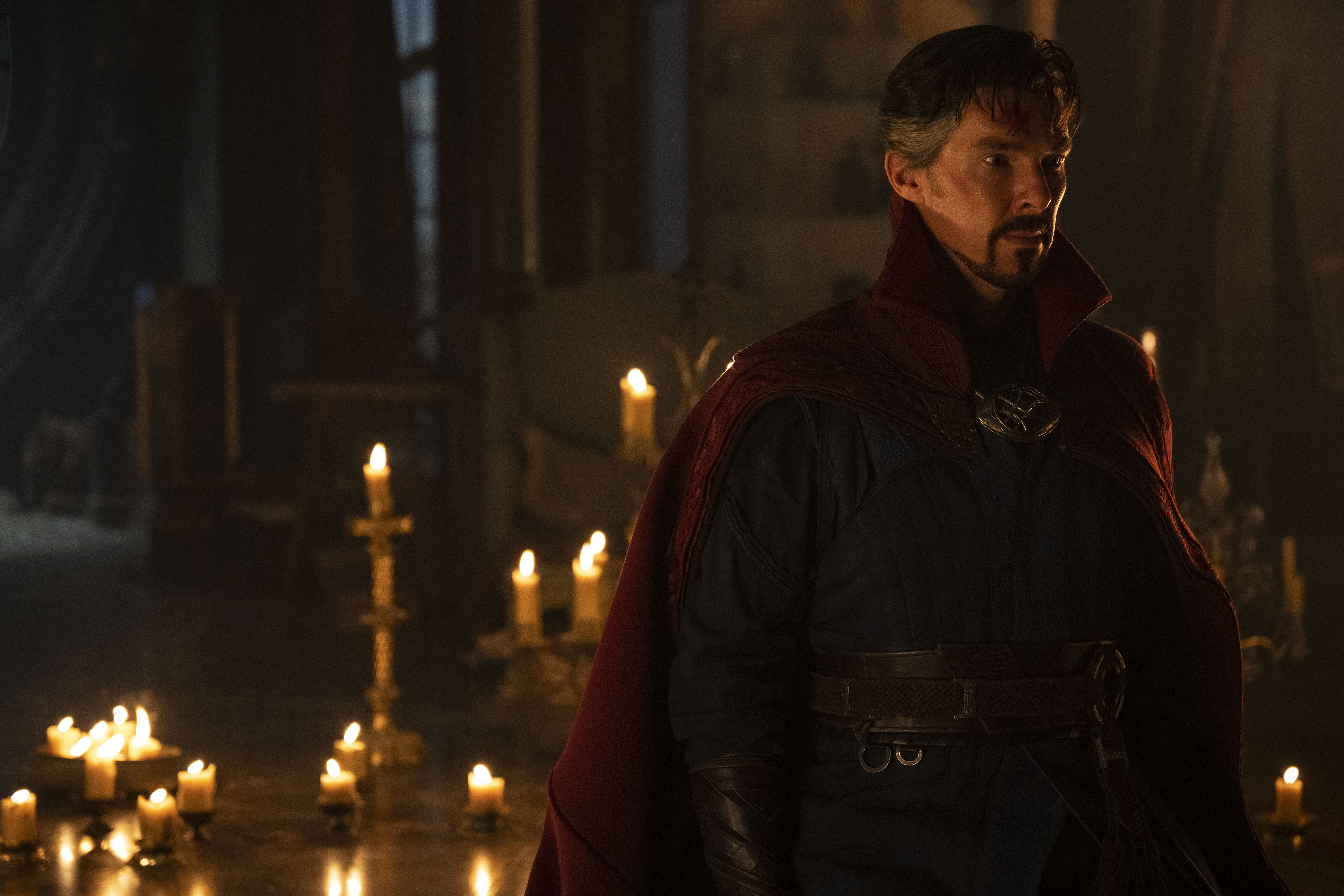 So he has learned from No Way Home then?
Benedict: That was him trying to be an adult. Trying to be a guardian, and getting it very wrong, to be honest. [LAUGH] There was some poor parenting in that film. [LAUGH] I mean, he got angry with the kid. He tried to take the toy back. It all went a bit wrong. But he's not rigid. He's a very flexible character who is malleable to his experience. He's a very quick learner as we know. Not just intellectually, but I think emotionally now as well. He's deepening his emotional language.
RELATED: Director Sam Raimi on Multiverse of Madness & Bringing Horror to the MCU
You had the chance to play around with Sinister Strange in What If? Were you excited to explore other variants of him in Multiverse of Madness? What did you find most interesting about these variants?
Benedict: I just think what the Strange we know learns from that. This multiversal narrative structure or idea is like it is in our own lives. We play multiple roles. We have an incredible capacity and imaginative space in our subconscious to imagine ourselves into different circumstances in our dream scape and I feel that this is an extrapolation of that in the sense that he's meeting other versions who are essentially him, but they've made different choices in different circumstances with different outcomes. So, it's a great fuel from a very odd spectacular self-therapy, really.
Conversations not just with me as an actor with my character, but with the character and other versions of the character. And just a lot of fun as well to sort of shift up the look, to shift the attitude or the mannerisms or the abilities and show the same but different. It's a fine balance and we pushed it on some levels and less so on others.
Doctor Strange in the Multiverse of Madness is in theaters May 6. The film has a runtime of 126 minutes and is rated PG-13 for intense sequences of violence and action, frightening images, and some language.