Multiverse of Madness is the MCU's first major foray into horror and who better to helm the ship than Director Sam Raimi. Combining his past experiences working on both superhero and horror films, he delivered something that is both wild and sometimes terrifying, in all the best ways possible.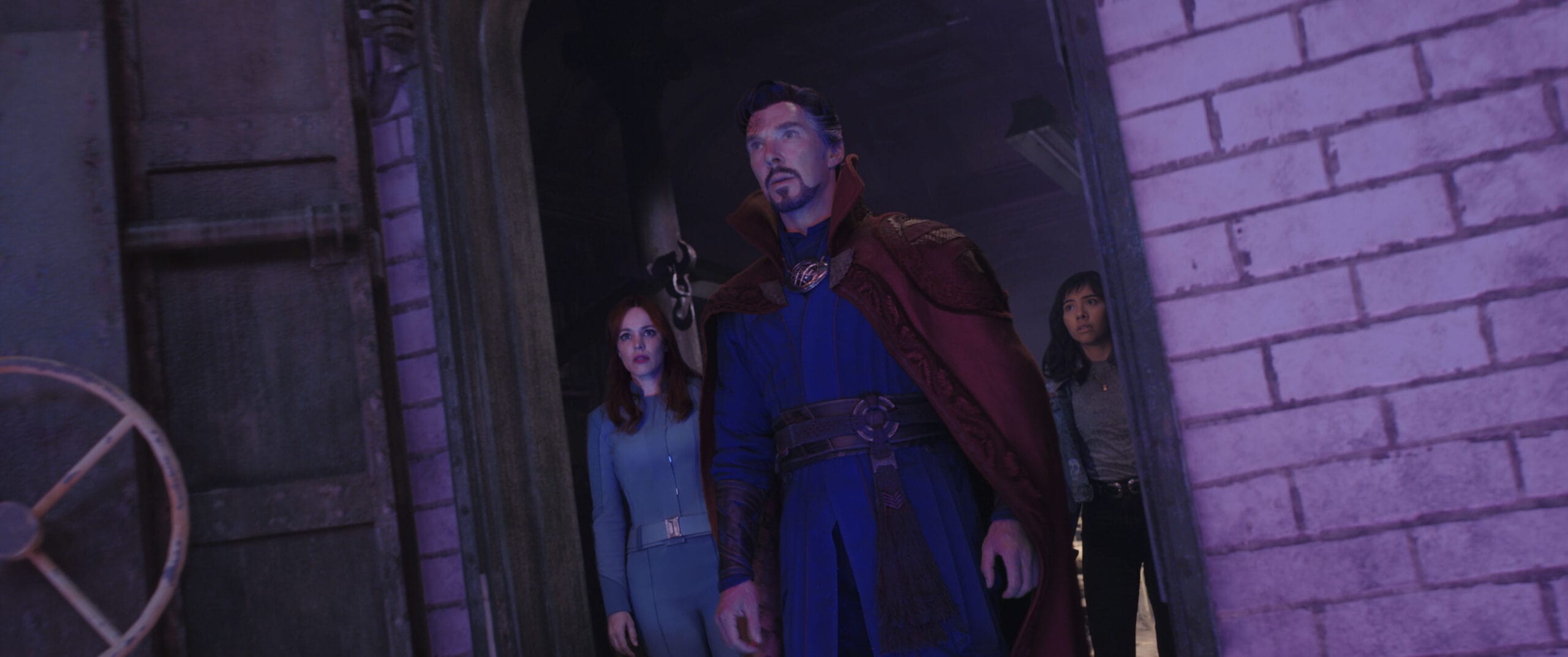 Director Sam Raimi on Multiverse of Madness & Bringing Horror to the MCU
Dr. Stephen Strange (Benedict Cumberbatch) is having bizarre dreams, seeing America Chavez (Xochitl Gomez) and a ponytailed version of himself running towards something and away from the gruesome monster chasing them. What Doctor Strange soon realizes is that it isn't a dream at all; what he is experiencing is another universe altogether. It doesn't take long for the sorcerer and Wong (Benedict Wong), now Sorcerer Supreme, to meet America in their world. She is being chased by creatures working for someone who is attempting to steal her powers, which allow her to travel between every multiverse dimension. She joins Wong and Doctor Strange, who attempts to recruit Wanda Maximoff (Elizabeth Olsen), now the Scarlet Witch, as they work to find the Book of the Vishanti, a powerful book containing magic that would allow them to stop their new adversary before the multiverse is put in any danger.
Sam Raimi is no stranger to the superhero world or the horror genre. Getting to combine both proved to be a task he was more than willing to take on in Doctor Strange in the Multiverse of Madness. The result is Marvel Studios first large scale horror offering that fans of both genres are going to enjoy.
RELATED: Doctor Strange In The Multiverse of Madness Review: A MCU Game Changer
Some things have changed since you brought Spider-Man to the big screen. What was it like coming back to the comic book world and having all these new gadgets and options available to help you create this incredible film?
Sam: The technological difference that really enabled me to work on this movie so effectively was Zoom. The modern telecommunications system. [LAUGH] I could speak to tens of crew members at once. We could show a storyboard from an artist. The editor could bring up a piece of the cut. We really had great communication audio/visual. It's fantastic. But, as far as the most important thing that changed? [It's] the thing that didn't change. The most important thing is having great actors and them knowing that the most important thing they can do is within themselves. That's how people connect to our superheroes.
These are great actors. They've got a vast set of experiences that they're not afraid to pull into their performances, and they also know their characters very well. These three at least have played their characters for so many years now in so many important Marvel movies. It's great to see that knowledge of their characters that they had in this film, because the Multiverse, it's basically a mirror, and they meet altered versions of themselves. And these actors are so good, they just have to change the slightest aspect of their character's personality to make an interesting conflict with the alter-self.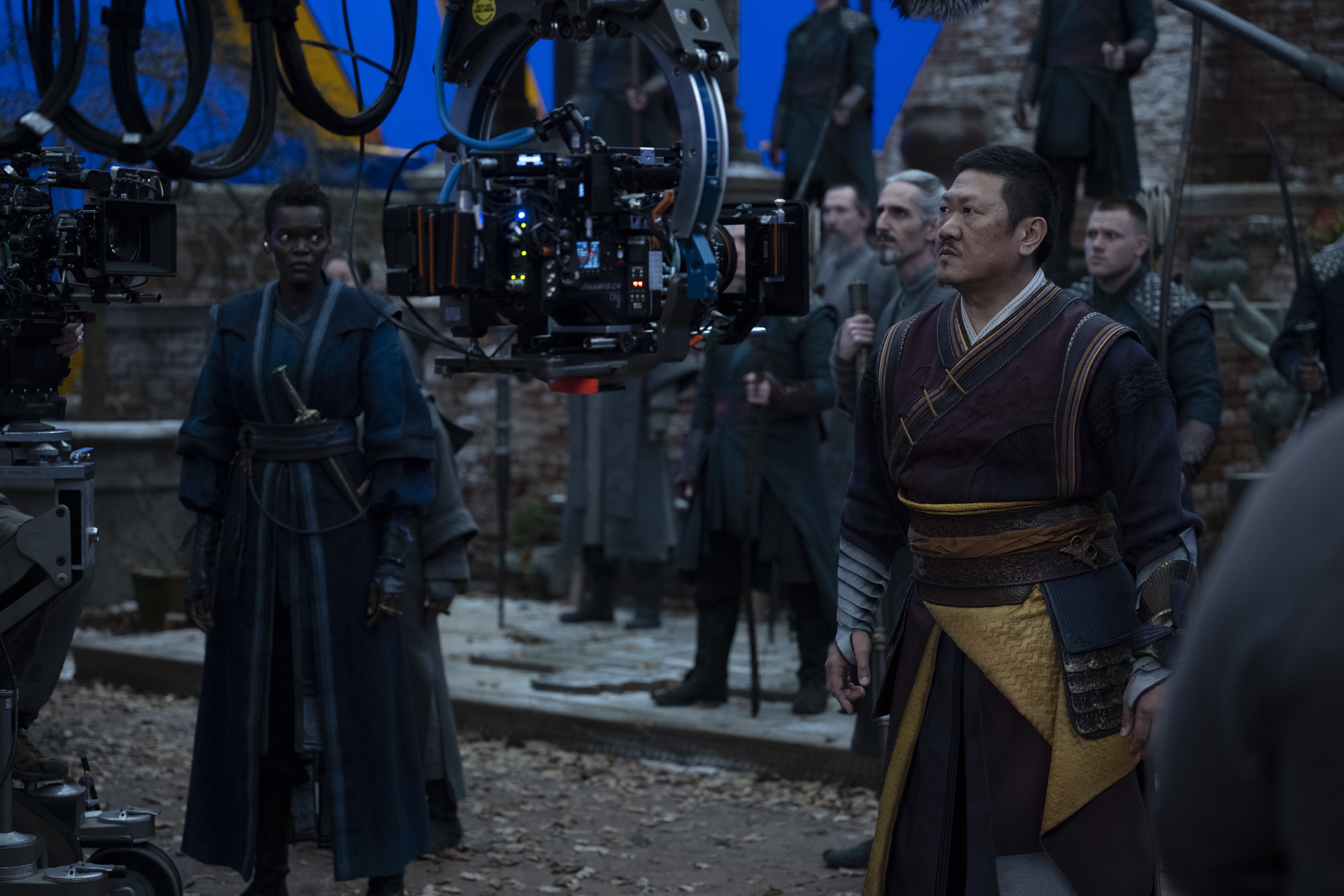 Superheroes and horror seem like the perfect combination for you. What made you want to sign onto Multiverse of Madness and officially bring horror to the MCU?
Sam: When Kevin announced that this movie would be the first entry into Marvel putting their toe into the world of horror, I was thrilled that he called me to come in and talk about the possibility of directing the picture. I was able to take those horror films that I made in my youth and what I had learned from them: building suspense sequences, titillating the audience, gonna give them the scare now? No. Now, I'm gonna give it to them. That's stuff I was able to apply in the spooky sequences in this film.
Doctor Strange in the Multiverse of Madness is in theaters May 6. The film has a runtime of 126 minutes and is rated PG-13 for intense sequences of violence and action, frightening images, and some language.