Chris Evans soars to infinity and beyond as he steps perfectly into the space boots of Buzz Lightyear. Lightyear is Pixar at its best and if this is the movie Andy watched as a kid, I can see why he wanted to be a Space Ranger.
Lightyear Movie Review
In 1995 Andy asked for a toy from his favorite movie, Lightyear. Lightyear follows the legendary Space Ranger Buzz Lightyear (Chris Evans) as he attempts to escape the planet he and his crew have been stuck on for years. Trial after trial prevents Buzz from finishing the mission, but thanks to his friend Sox the Cat (Peter Sohn) and a group of aspiring Space Rangers (Keke Palmer, Taika Waititi, and Dale Soules) he feels determined more now than ever to finally take everyone home. But when a robot army led by Emperor Zurg (James Brolin) shows up and causes even more problems, Buzz has to make a choice between the world he knows and an unknown future.
As it tells it in the beginning, this is the movie Andy watched that inspired him to ask for a Buzz Lightyear toy. After seeing Lightyear, viewers will understand why. Lightyear is Pixar at its best, a perfect blend of action, humor, and heartwarming moments topped with incredible visuals. Not only that, but Chris Evans once again steps into the boots of a man out of time and delivers a stellar performance.
RELATED: Chris Evans Talks Lightyear, Sox The Cat, & His Favorite Disney Character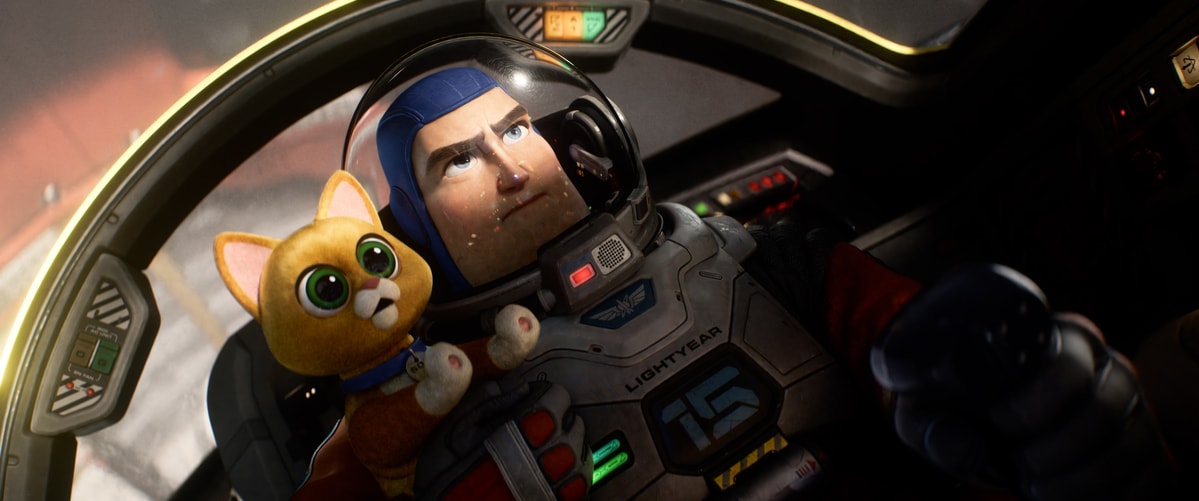 Chris Evans had a tall order to fill, to step into the boots of this beloved character that has been voiced by Tim Allen since the very beginning. Fortunately, Evans does so masterfully, making this Buzz Lightyear his own, giving a nuanced performance that dives into the origins of our favorite Space Ranger. Having had experience playing a man out of time as Captain America, Evans brings that same bravery, purposefulness, charm, and likability to Buzz. Never once does he try to emulate Tim Allen but rather honors him. The connections to the Toy Story Buzz have been placed throughout the film with care and purpose. Fans are going to enjoy spotting these Easter eggs and finding out what makes toy Buzz tick.
Although Evans is the star and does an awesome job in his first voice acting role, the scene stealer is Sohn's Sox the Cat. He is Buzz's companion robot who is equal parts best friend, mental health warrior, and Swiss army knife. His humorous one-liners, built-in surprises, and sweet nature are reminiscent of Baymax, another robot we all want in our lives. The junior Zap patrol also provided laughs, with Taika Waititi being a standout. It's Taika in space, what more could anyone want?
RELATED: All About Sox the Robot Cat In Lightyear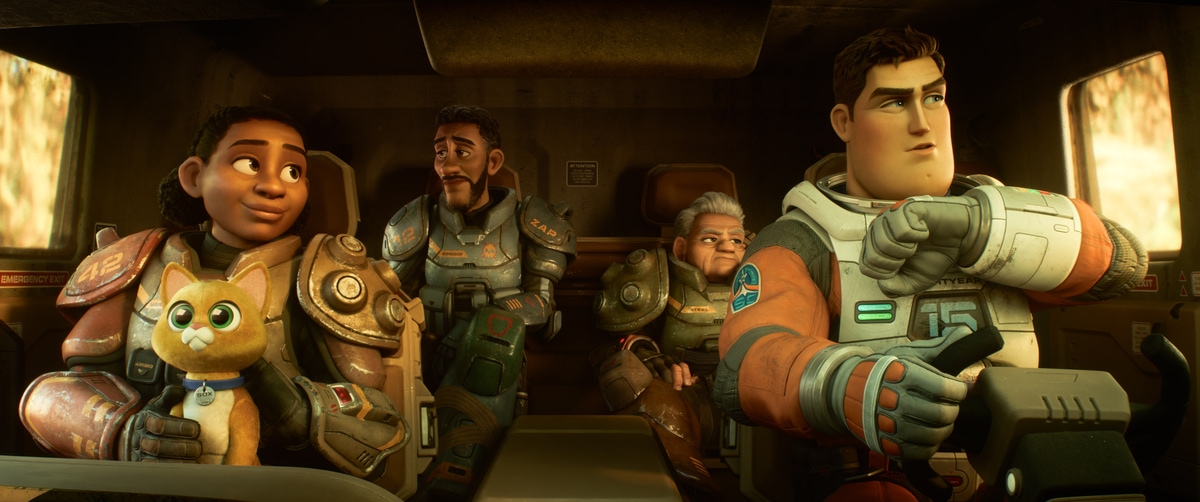 Pixar never misses with its visuals and Lightyear is no exception. It is beautiful, with vivid colors emulating a high-octane 80s space adventure, gorgeous textures throughout, and realistic wear and tear on the equipment that make it feel live-action. Sci-fi aficionados will appreciate the nostalgia thrown in that recognizes the films that made the genre what it is today. From Star Wars to Aliens, Director Angus MacLane leaves subtle nods scattered throughout for fans to find. Buzz's world is teeming with unique creatures and awe-inspiring landscapes. Space might seem scary but there is plenty to discover if you're brave enough to look. It should be noted if you are looking to enjoy this film in all its glory, IMAX is the way to go. This is the first animated film ever to use IMAX's 1.43:1 ratio (for select scenes).
MacLane also has the story move quickly, but it works, just like it has in all those previous 80s/90s Sci-fi flicks. The exhilarating pace he sets from the start keeps viewers of all ages hooked until the very end of the credits. But that is not to say it lacks heart, in fact Pixar hits those heartstrings early in the first act, with the reverberations felt all the way through to the end. Buzz is challenged to reassess himself more than once. He grapples with self-doubt as he wonders if his worth is only tied to his skills as a Space Ranger. Buzz must learn to let go of what he thought life would be and embrace what is around him, before he misses the boat ship entirely.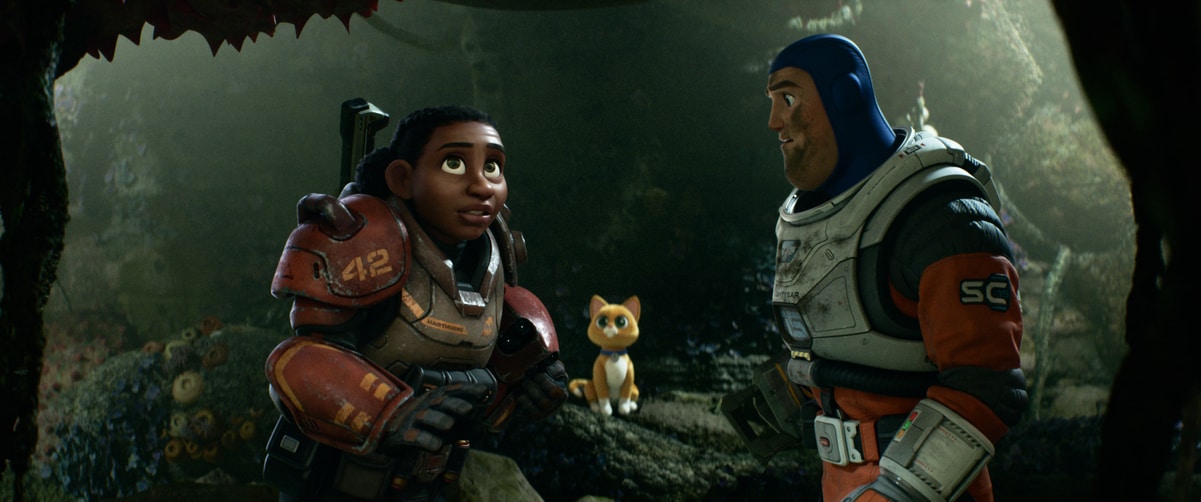 Ultimately, Lightyear is a welcomed addition to the Toy Story franchise, fleshing out the backstory of one of its most iconic characters. It has all the markings of a Pixar classic: breathtaking visuals, tear-inducing scenes, a charismatic story, and characters fans will come to love, if they haven't already. MacLane delivered to fans something that will capture the hearts and minds of veteran Toy Story fans and new ones alike. After watching Buzz Lightyear's origin story, I hope to see more of his story and maybe another few centered around some of Andy's other beloved toys.
Lightyear is in theaters on June 17. The film is rated PG for scenes of action/peril with a runtime of 105 minutes.