It's time to go back on the night shift. Night at the Museum: Kahmunrah Rises Again is a welcomed return to the franchise that sees Larry passing the flashlight to his son Nick. What ensues is another chaotically fun romp through the museum.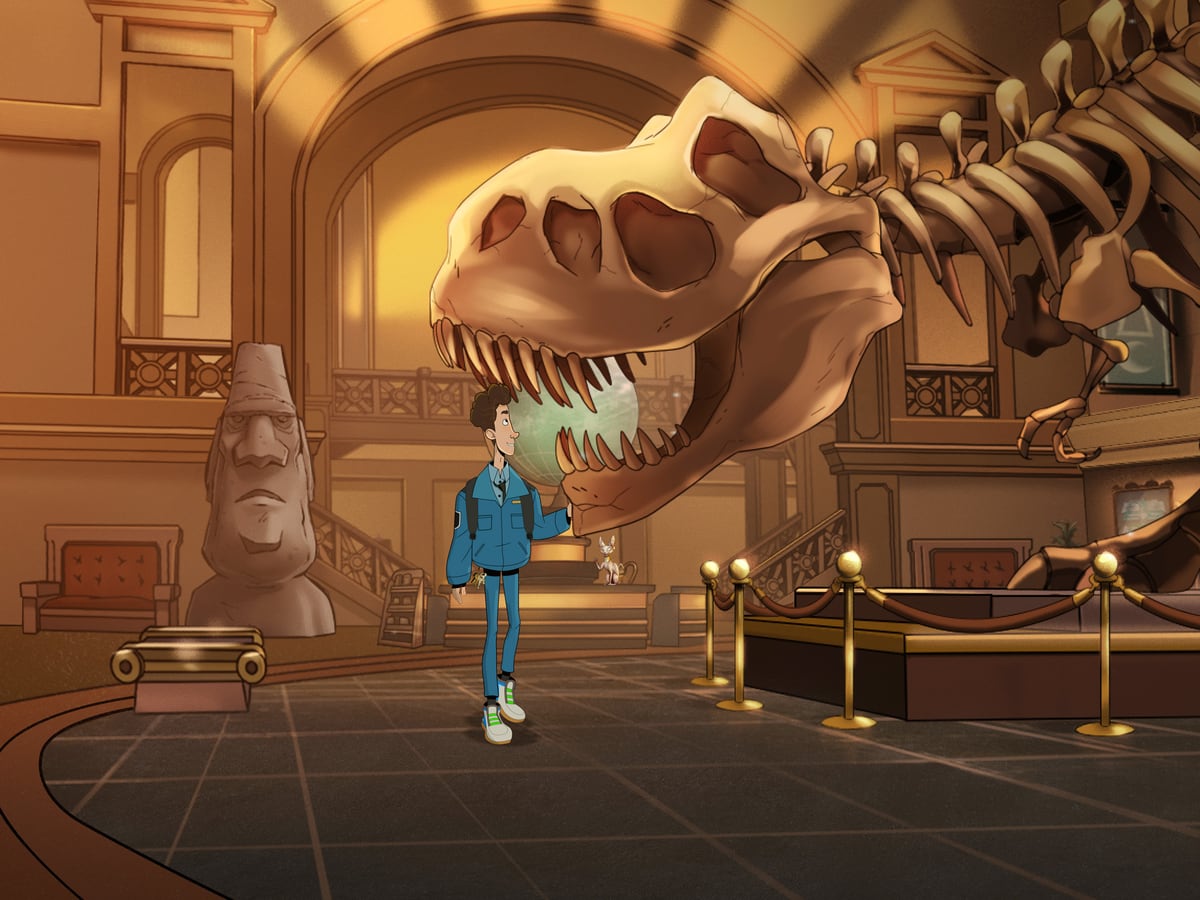 Night at the Museum: Kahmunrah Rises Again Review
A few years after the events of Night at the Museum: Secret of the Tomb, Larry Daley (Zachary Levi) is headed to Tokyo to take over as the director of a museum. That means that the Museum of Natural History in New York is in need of a night guard who can handle the museum's motley crew of exhibits. The residents of the museum make it clear that only Nick Daley (Joshua Bassett) is a suitable replacement. Nick however isn't too sure he can handle keeping an eye on everything at night. Larry believes this is just the job his son needs to give him a boost of confidence to tackle his real world responsibilities. Nick reluctantly takes the job and on his first night Kahmunrah (Joseph Kamal) manages to escape with the tablet which threatens not only the lives of the museum's inhabitants but also that of the world.
Night at the Museum: Kahmunrah Rises Again is a welcomed return to a franchise many of us adore. It keeps the heart of what made those films standout: it's funny, never takes itself too seriously, has some heart, and it delivers enough good times for all. Plus the animation style and flow of the story used in Matt Daner's film feels like a callback to Disney Channel animated favorites like Kim Possible and The Replacements. All around that makes Kahmunrah Rises Again a must watch.
RELATED: Diary of A Wimpy Kid Rodrick Rules Movie Review (2022)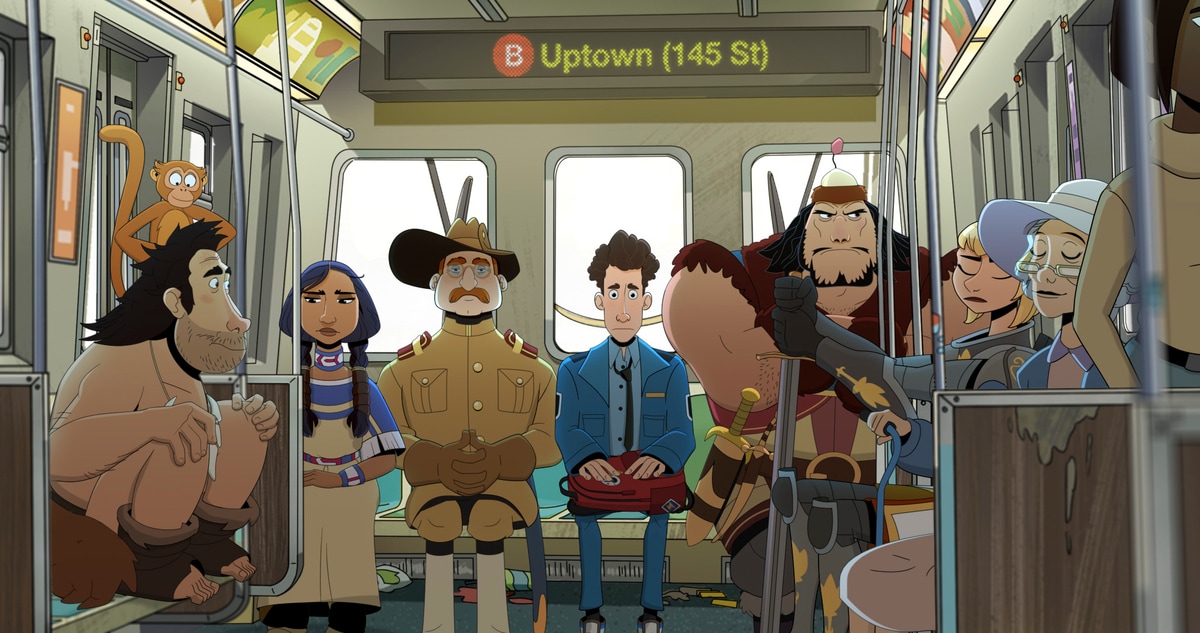 Much like his dad was in the original Night at the Museum, Nick is unsure of his direction in life. He is a pretty decent DJ but lacks the confidence to see that through. He's also awkward around the girl he likes. Nick is 18 and life is looming in front of him and he doesn't know how to take the first step. All of this is quickly established and serves as a great foundation for the film. Like Larry learned 16 years ago how to move on with his life and pursue his goals thanks to a museum that comes to life, Nick will learn the same.
In just 77 minutes, co-writers Ray DeLaurentis and Will Schifrin waste no time introducing our protagonist and getting right to the meat of the story. They capture the essence of the original franchise, the sense of anything is possible and the absolute magic to be found in a museum. Although they do tread similar waters as Battle of the Smithsonians, DeLaurentis and Schifrin still deliver something fresh that will entertain both longtime and new fans alike.
Aside from the animation, it really is the amazing voice cast who brings this one to life, pun intended. Levi is as energetic as always, not only voicing Larry but also Laaa the caveman who happens to resemble Larry. Aside from Larry and Nick, returning characters include Teddy Roosevelt (Thomas Lennon), Attila the Hun (Alexander Salamat), Sacajawea (Kieran Sequoia), Octavius (Jack Whitehall), Jedediah (Steve Zahn), and Dexter (Dee Bradley Baker). Yes the original live-action cast was truly remarkable but I would argue these actors do a great job taking over.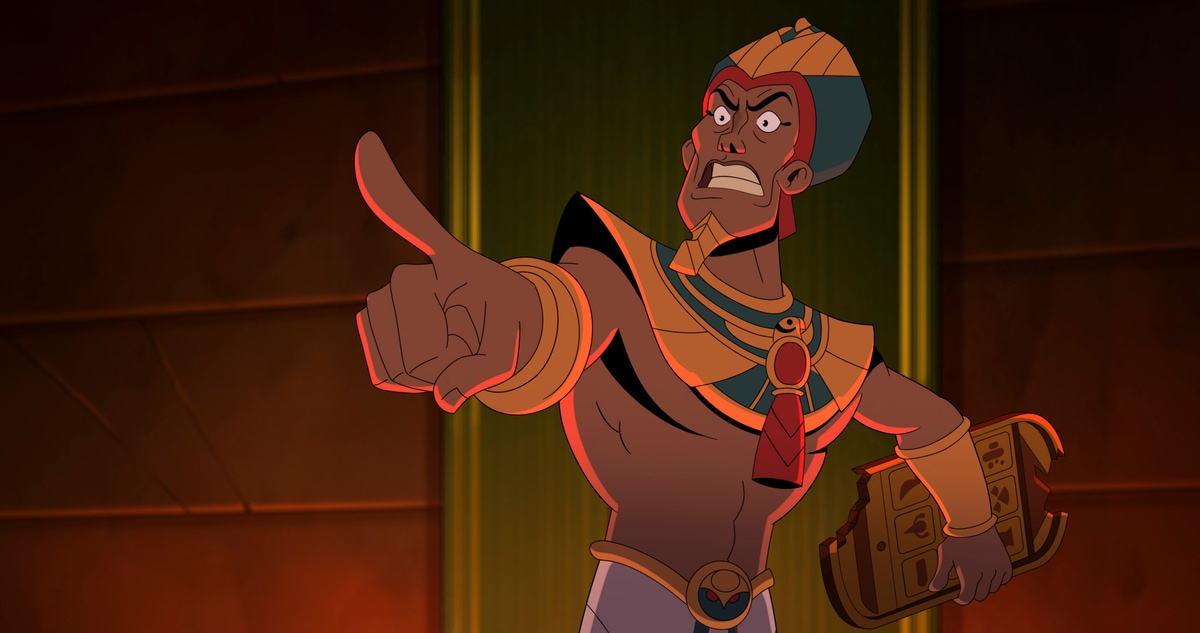 Kahmunrah has long been a standout in terms of villains in this franchise. He also probably has one of the most quotable scenes, "do not cross this line!" So it makes perfect sense they brought him back for this. Unlike last time where he was trying to take over with the help of mobsters and Attila, this time he is going back to Egypt to raise an army. To do this he leads Nick and the others on a wild race across town to the Metropolitan Museum's Temple of Dendur. Kamal gives Kahmunrah the same bratty indignation that Hank Azaria originated for the role. And what is a dictator without a lackey? The god of chaos Seth (Akmal Saleh) proves to be a decent henchman to Kahmunrah, reminiscent of Pain and Panic from Hercules. (More millennial goodness is not a bad thing.)
Night at the Museum: Kahmunrah Rises Again is a movie that knows where it came from and manages to pay homage to that while bringing something new and fun to the table. It captures what made the franchise special to begin with and continues the story in a way that makes it feel fresh. With a stellar voice cast, energetic story, and animation that will make any millennial happy, Kahmunrah Rises Again is a welcomed return to the museum's night shift. Hopefully there are more adventures to come because this museum and its exhibits are too magical to close the door on.
Night at the Museum: Kahmunrah Rises Again is now streaming on Disney+. It is rated PG for action/peril and some mild rude humor with a runtime of 77 minutes.