Available now on 4K, Blu-ray, and Digital is the mind-blowing, amazing, and sensational Spider-Man Across the Spider-Verse. Read on to see what exciting bonus features you can get access to when you bring home Miles, Gwen, Spider-Punk, and the whole Spider-Society crew.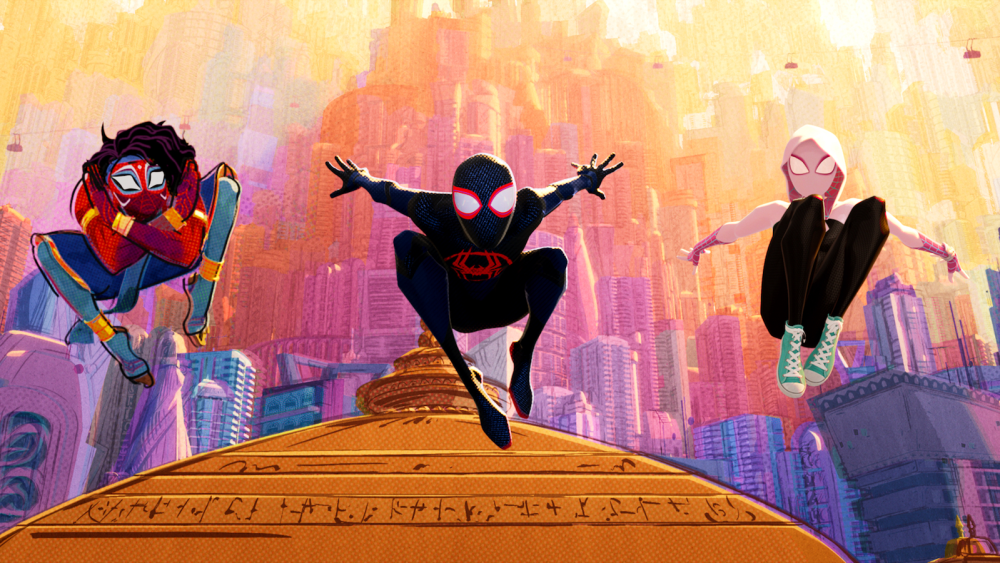 Spider-Man Across the Spider-Verse
Picking up roughly a year after the original, Spider-Man: Across the Spider-Verse sees Brooklyn's full-time, friendly neighborhood Spider-Man Miles Morales (Shameik Moore) growing as a hero and a man. The problem is his responsibilities continue to mount and he misses his Spider friends. In another universe, Gwen Stacy (Hailee Steinfeld), is struggling with her own issues and ends up joining up with a multiverse squad of Spider-People led by Miguel O'Hara (Oscar Issac). Gwen eventually finds her way to Miles and the two work to stop a new villain, The Spot (Jason Schwartzman), but he proves to be tougher than he looks. Miles is determined to help capture Spot so Gwen takes him to meet Miguel, Jessica Drew (Issa Rae) and the rest of the Spider-Society. But he and Miguel do not see eye-to-eye and soon Miles is on the run from Spider-Man 2099 and is trying desperately to get back to his world and his parents, Jefferson (Bryan Tyree Henry) and Rio (Luna Lauren Vélez).
RELATED: Spider-Man Across the Spider-Verse Review: A Mind-Blowing, Must-See Film
Directed by Joaquim Dos Santos, Kemp Powers, and Justin K. Thompson; with a script by David Callaham, Phil Lord, and Christopher Miller – Across the Spider-Verse is the rare sequel that is not just as good as its predecessor but better, which is an incredible feat considering that Into the Spider-Verse was an Oscar-winning masterpiece. It lives up to the comic titles of Spidey himself being amazing, sensational, and you get the idea on the adjectives. This film maintains the humor, heart, and insane visuals that drew audiences in the first time around while leveling up every part of the experience. The result is not only one of the greatest animated movies ever but one of the greatest superhero movies ever. Period.
RELATED: Every Across the Spider-Verse Easter Eggs & Cameos You May Have Missed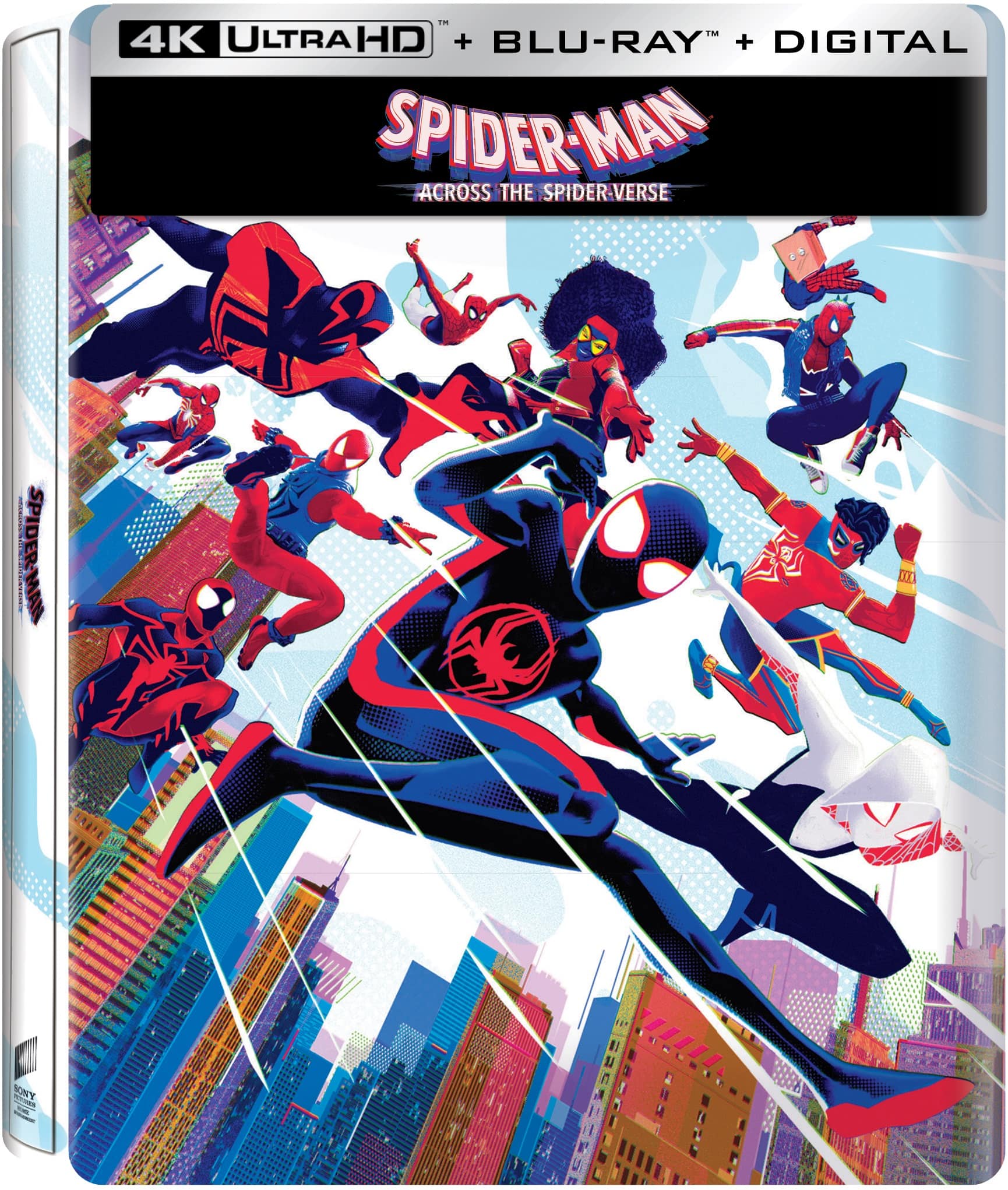 Spider-Man Across the Spider-Verse Bonus Features
Blu-ray, 4K UHD and Digital Exclusives:
Obscure Spiders and Easter Eggs
Deleted Scene: Miguel Calling
"I'mma Do My Own Thing* Interdimensional Destiny
Across the Worlds: Designing New Dimensions
Designing Spiders and Spots
Scratches, Score and The Music of the Multiverse
Escape from Spider-Societv
Across the Comics-Verse o Lyric Videos
Filmmaker Commentary
Also Includes:
Creating the Ultimate Spider-Man Movie
Raising a Hero
Your Friendly Neighborhood Spider-Cast
DVD
Creating the Ultimate Spider-Man Movie
Raising a Hero
Your Friendly Neighborhood Spider-Cast
*Bonus features may vary by format