If you have ever seen an episode of Biggest Loser you know how tough Jillian Michaels can be. She likes to get to the point and I would never use the words warm and fuzzy to describe her. As someone who appreciates upfront people I kind of like her. I don't always agree with everything she says but the results of her training do not lie. When I was offered the chance to review her new book and DVD I was excited. This would be my first experience training the Jillian Michaels way.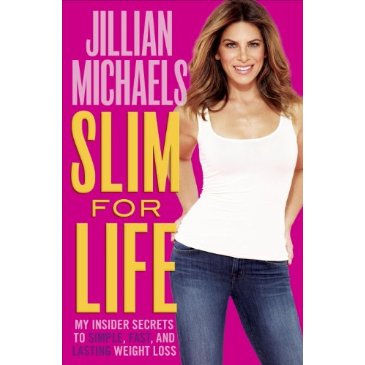 In Slim for Life, Jillian offers easy to follow tips to help you lose weight and keep it off. She cuts through all the rhetoric that health experts throw at us on a daily basis and tries to keep the goals as simple as possible. Jillian has realized that a lot of us just do not have the time to count calories or figure out formulas. In fact I run at the mention of any math! Slim for Life includes some of those fitness equations but for the most part she keeps it basic and to the point. Although I do disagree with her assessment of how active a housewife is (watch yourself Jillian), overall this is a great resource for anyone looking for easy to follow steps for weight loss.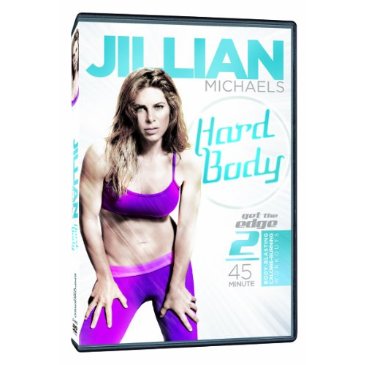 Are you looking for an extreme workout? Hard Body is for you! I have never tried any of her other dvds before so I can't say if it is similar to them or not. However, in comparison to workout dvds I have tried this one is no joke. Burpees, pushups-to-planks, mountain climbers, and more are awaiting you in Hard Body. If that doesn't scare you off then this is the dvd for you! Workouts 1 and 2 are similar in intensity but the second gets more complicated with the combination of moves. Bottom line: I hated her, might possibly have cursed her name a few times, but after the incredible soreness wore off I felt like a conqueror and was ready to go again!
Available now for purchase at major retailers and Amazon:
*I received this book and dvd as a part of the Bookieboo Blogger Network. No monetary compensation was received and the opinions expressed are my own. This post contains affiliate links*