Darth Vader catches up to Kenobi who finds an unlikely ally in a foe but flashbacks prove Anakin still has a lot to learn. Let's get into "Part Five" with this Kenobi Episode 5 Easter eggs and breakdown.
This is your spoiler warning if you haven't seen episode 5 of Obi-Wan Kenobi.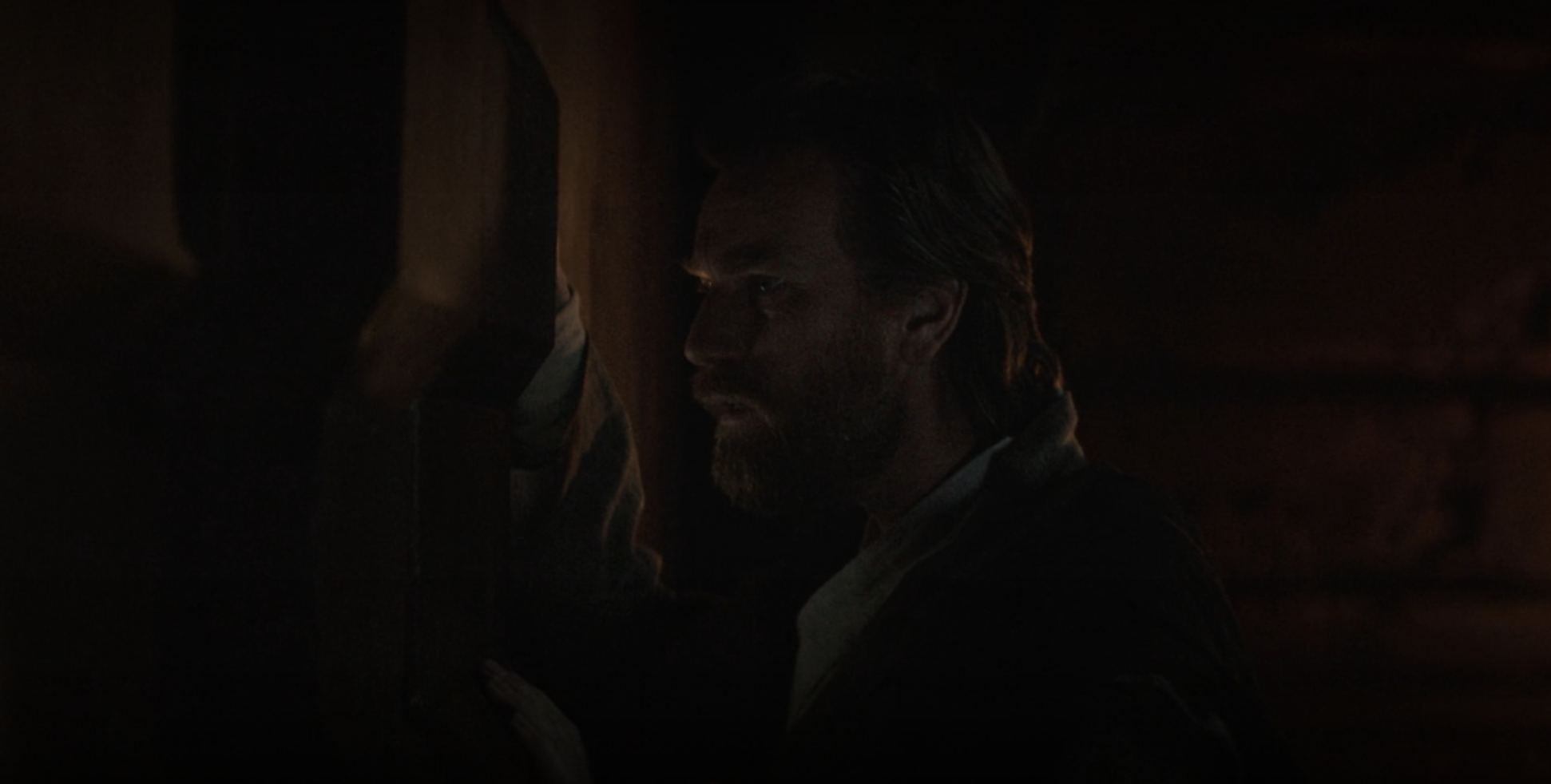 Kenobi Episode 5 Easter Eggs & Breakdown
This week started with a warning that some may find the events of the show to be upsetting.
Kenobi starts off in the past, with Anakin greeting Obi-Wan on Coruscant. They are practicing fighting with their Lightsabers.
Cut to Vader, who was the one recalling that memory. Reva has been invited onto Vader's ship, he names her the new Grand Inquisitor.
RELATED: Kenobi Episode 4 Easter Eggs & Breakdown
The tracker Reva placed in LOLA last episode reveals Obi-Wan, Leia, Tala, and the others have gone back to Jabiim.
At the Underground Base, Haja tells Obi-Wan he is now wanted by the Empire.
Roken tells Kenobi they will take Leia to her father after they have gotten all the people off the base and safely to their destination. Using LOLA, they are able to shut down the launch area and trap everyone inside.
"The light will fade, but is never forgotten." After seeing these words on the wall, Obi-Wan looks over and sees several lightsaber hilts and Jedi robes.
Obi-Wan warns Vader won't have the patience for a siege. Another flashback to the fight from the opening proves his point: Anakin is an aggressive fighter.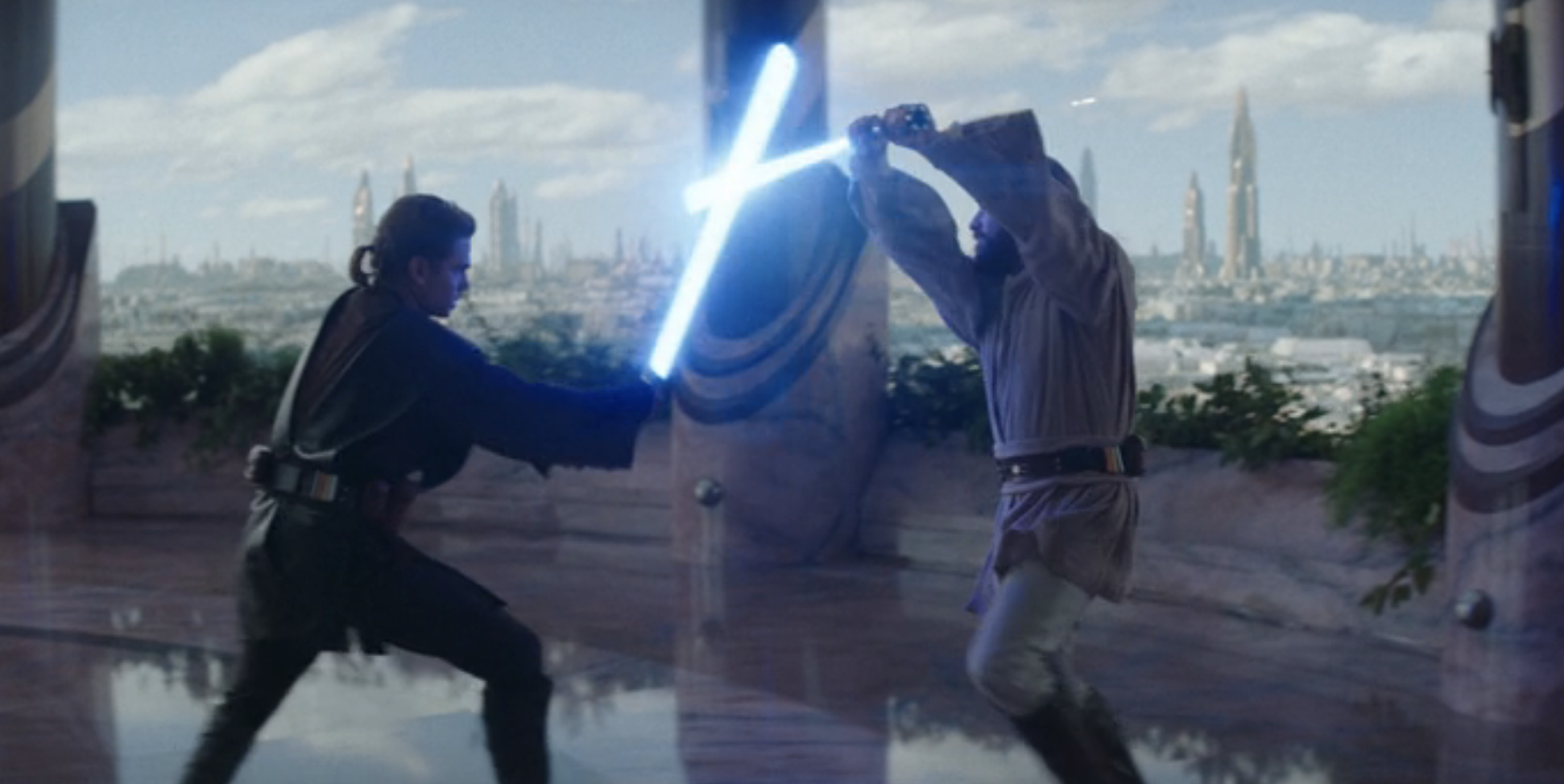 In the present, Vader launches the attack from his Imperial Star Destroyer. Reva lands on the planet and orders the attack.
Obi-Wan prepares the people for battle. The goal is to defend the base together until they can get to doors open and fly away.
Leia crawls into the vents to help get the hangar doors open. This is like when Grogu helps Mando but hopefully she understands what to do better than he did.
Obi-Wan receives a message from Bail Organa. He is worried that Vader has found him and will learn about the children. If he doesn't hear from Kenobi soon he will go to Tatooine to help Owen.
Tala tells Obi-Wan the story of when she decided to turn on the Empire. She was on Garel, a planet in the Lothal Sector supposedly for a simple roundup of people not paying taxes. Unfortunately that was a lie and the Inquisitors killed them all.
If Garel sounds familiar it's because on Star Wars Rebels, the Ghost crew picked up two droids: C-3PO and R2-D2 who were on a mission from Bail Organa to make sure a shipment of rifles didn't get taken by the Empire.
An R2 unit can be spotted.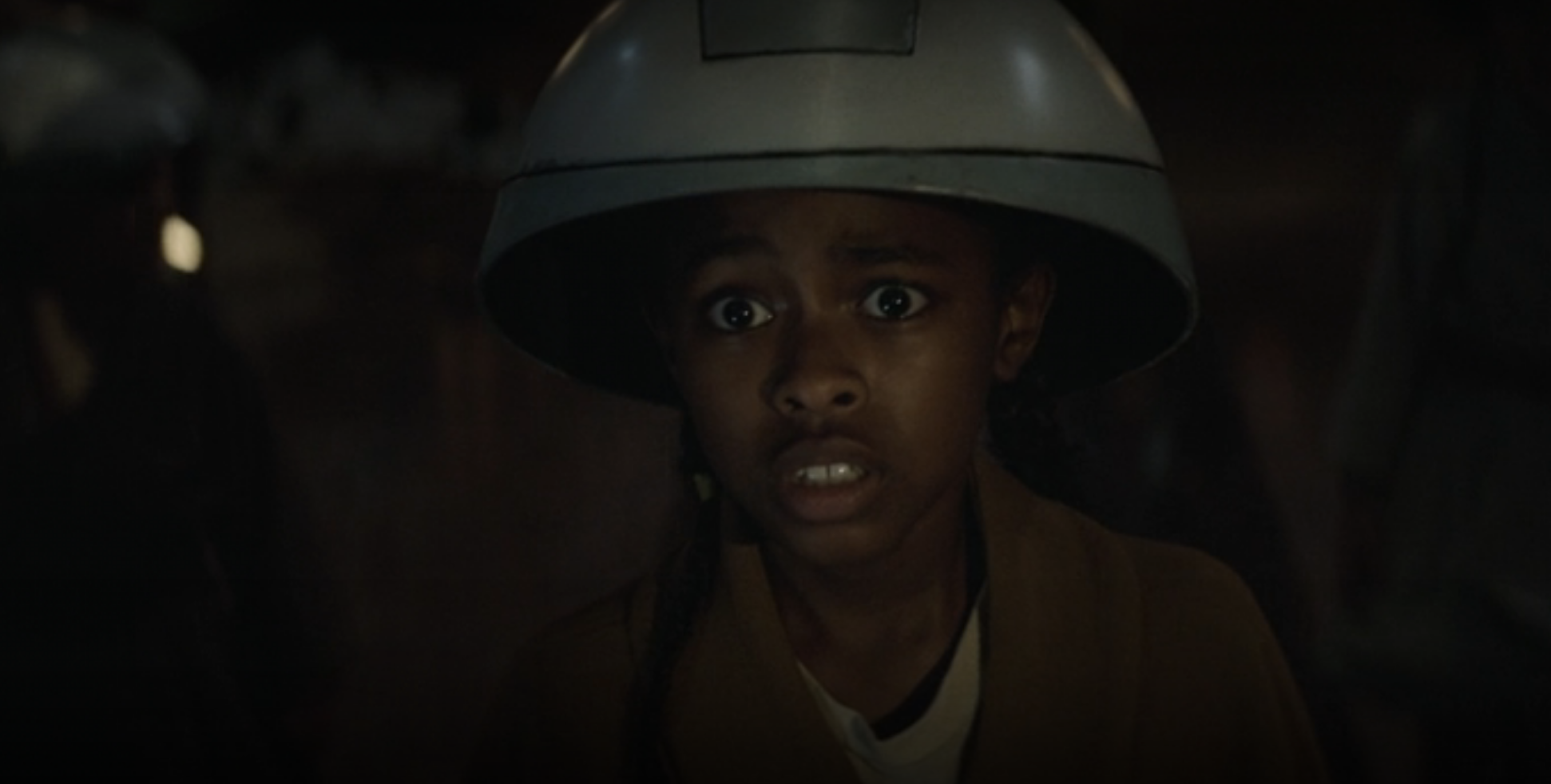 Obi-Wan buys them time by offering to talk to Reva. Obi-Wan figures out that Reva was a youngling during Order 66 and that is how she knows that Vader is Anakin.
A flashback shows Reva as a youngling in the Jedi Temple the night that Order 66 went out. Anakin enters with Clone Troopers and begins killing the other younglings. She tells Obi-Wan they thought Anakin was there to help them.
Kenobi realizes Reva is hunting Vader and offers to help but she refuses him. She breaks through the door and the attack begins. Obi-Wan pushes her back with the Force while he hurries to protect the others.
Tala sacrifices herself to take out as many Stormtroopers as possible.
Another flashback of Anakin telling Obi-Wan he cannot win.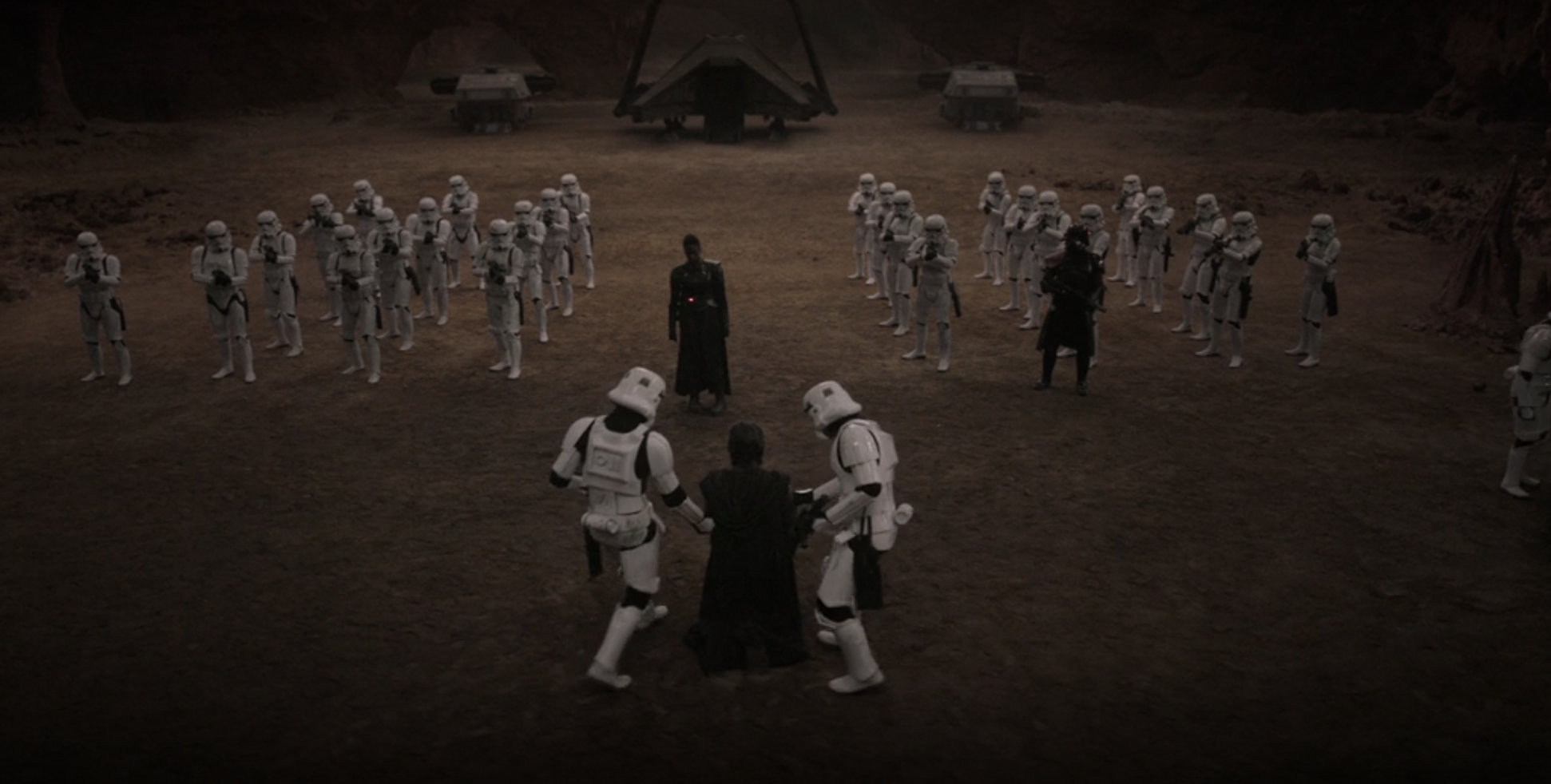 Vader orders the Grand Inquisitor to stand down. Kenobi surrenders himself in order to save the people and Leia. He tells Haja to look out for her and gives him his lightsaber and the communication device.
Another flashback to that fight, Anakin thinks he has won. "Your need for victory Anakin, it blinds you."
Vader arrives to capture Kenobi but he has escaped the Stormtroopers and is luring Vader deeper into the base.
Leia figures out there is a tracker on Lola… finally.
Haja drops the communicator in his rush to get on the ship. Vader uses The Force to keep the ship from leaving.
He strains to bring the ship down but eventually does, only to realize Kenobi and the others are on a second ship. They escape.
In the flashback Kenobi tells Anakin until he overcomes the need to prove himself a Padawan he will remain. Another explanation to the line in A New Hope, because clearly Vader/Anakin is mad to be bested again by Obi-Wan in this moment.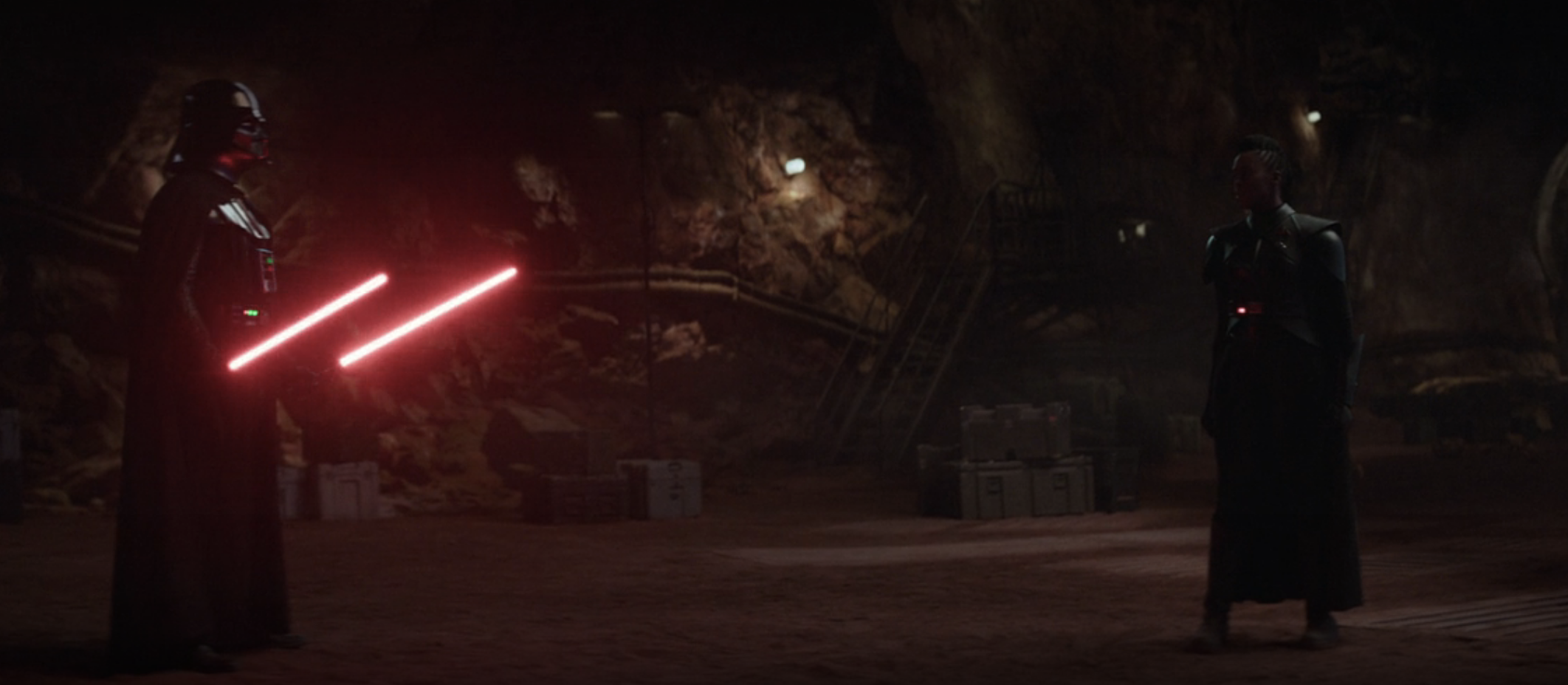 Vader leaves Reva for dead after the two battle and he reveals he remembers that she one of the younglings from the Temple.
Reva finds the communication device and sees the message from Bail. She knows Owen on Tatooine is hiding "the boy." Kenobi feels a disturbance in The Force but isn't sure what it is. The last shot is of the Lars Homestead with Luke asleep in his bed.
Episodes 1 – 5 of Obi-Wan Kenobi are now streaming on Disney+. Watch them now to prepare for the finale next week.