Whether you're hiding in the AC like me or lounging by the water, these are the must read young adult books you need to add to your summer reading list.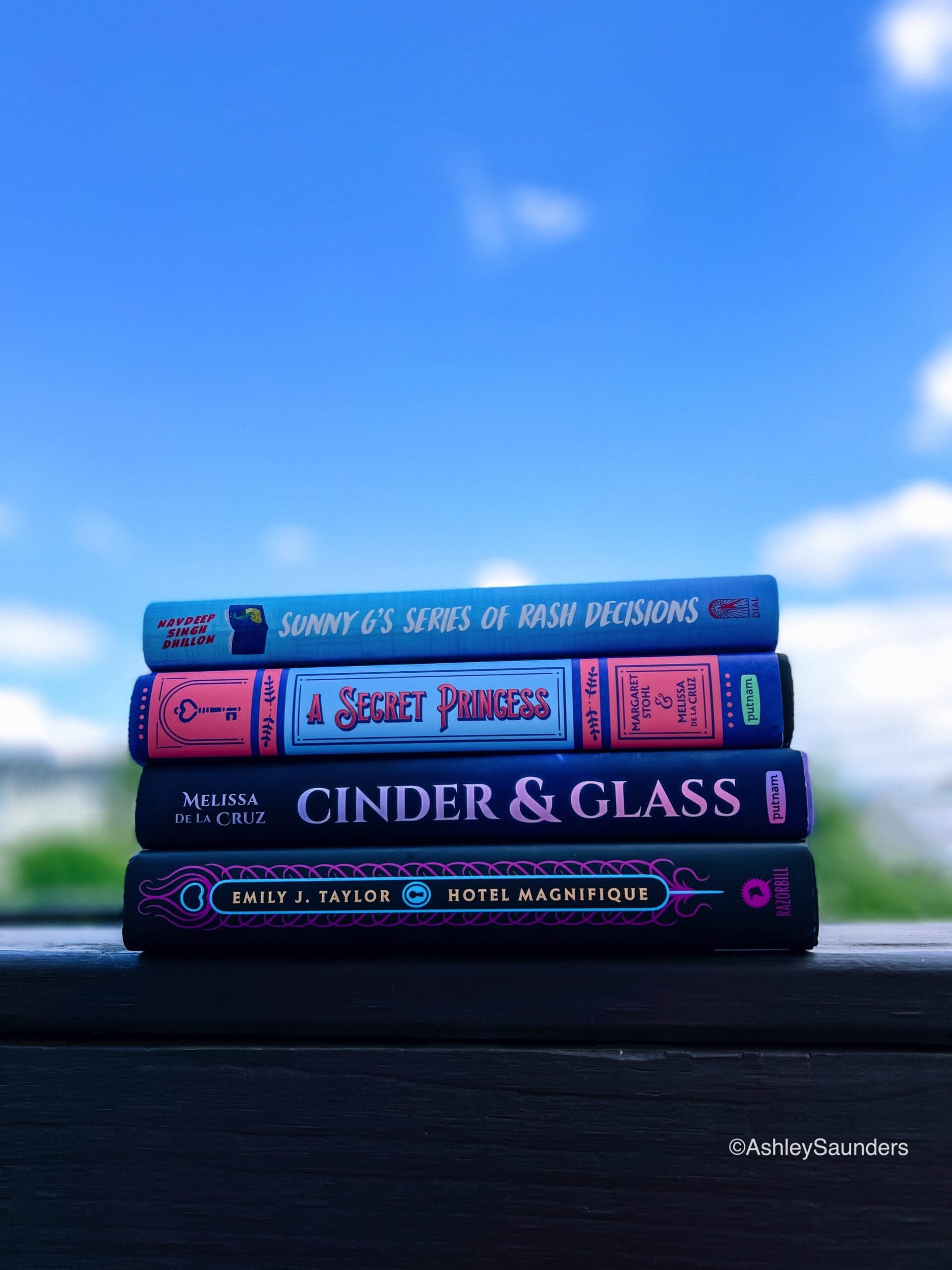 We received copies of these books for the purpose of this review. All opinions are our own. Affiliate links may be used below.
Four New Must Read Young Adult Books
Sunny G's Series of Rash Decisions By Navdeep Singh Dhillon
Sunny's brother left him one thing when he died, his notebook, which Sunny is determined to fill up with a series of rash decisions. Number one, he stopped wearing his turban, cut off his hair, and shaved his beard. Sunny doesn't look like himself anymore. Sunny debuts this new look at prom, which he's stuck going to alone. It looks like the night is a total failure until Mindii Vang walks into his life. This is a girl with a penchant for making rash decisions of her own. When she steals Sunny's notebook, he decides he has to chase after her. His night goes from lame to wild, with plenty of rash, wonderful, romantic, and life-changing decisions to add to his brother's book.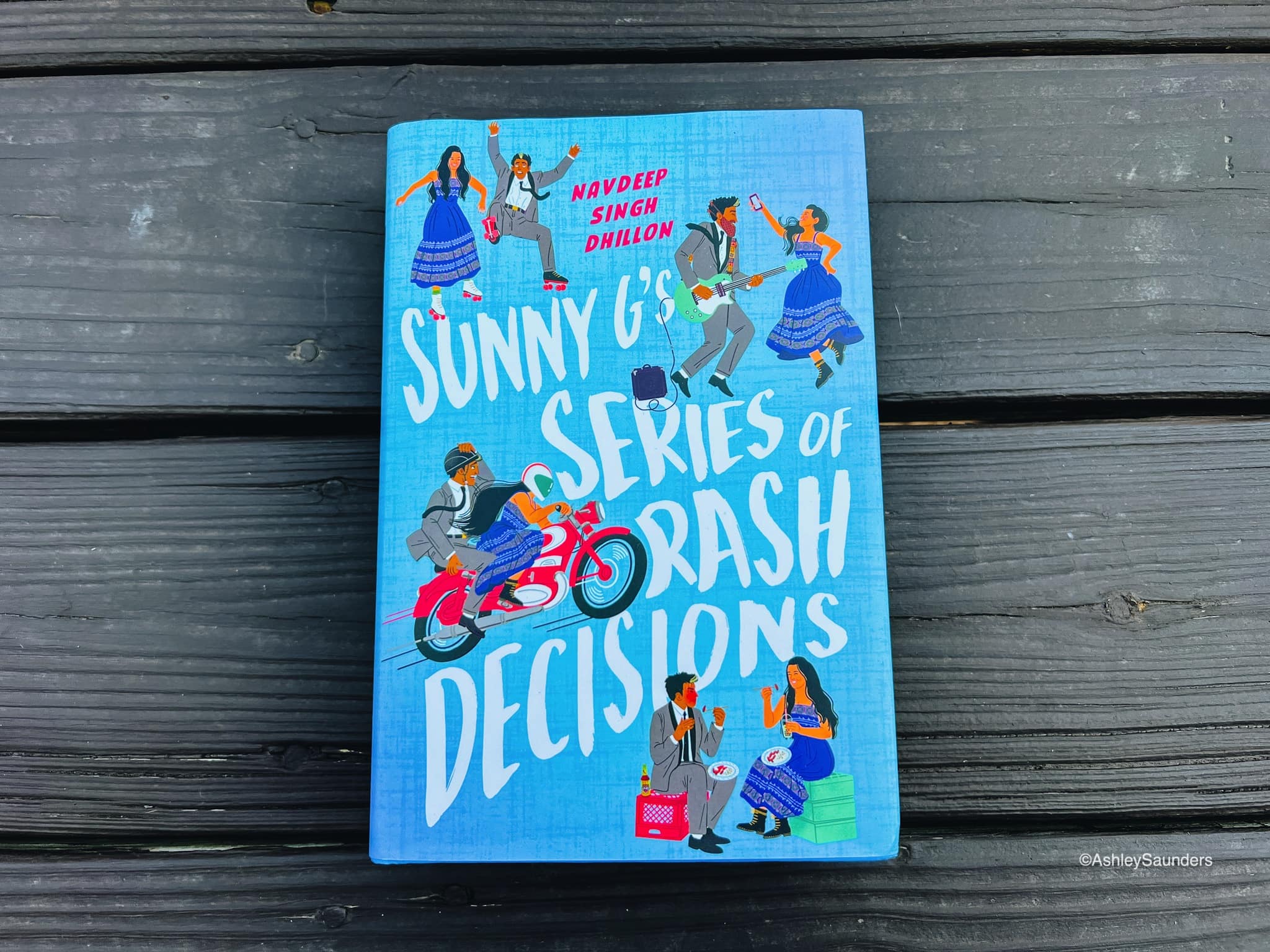 Have you ever made a rash decision? I know I have. This book is not my usual go to but I was intrigued by Sunny and what his idea of rash would be. I have not laughed out loud this much reading a book in a long time. Sunny himself is immediately endearing, especially if you relate to his geeky lifestyle like I do.
Despite being funny it also was surprisingly emotional. His brother died due to alcoholism and that left Sunny and the family with a lot of mixed feelings and questions to answers. The gravity of the situation was clear and Dhillon balanced it well with the more lighthearted "rash" moments throughout the story.
Sunny is one of those rare characters readers will instantly find themselves relating to. He may not know the difference between macaron and macaroon but he is hilarious, sincere, nerdy, and oh yes rash.
Parent note: This book contains adult language.
A Secret Princess By Margaret Stohl & Melissa de la Cruz
Mary Lennox, Sara Crewe, and Cedric Erroll are best friends who met in a dreary, awful boarding school. When one of the friends suffers a personal tragedy, they devise a plan to escape their circumstances and join a theater group in a place far from those cold walls. However when a secret is revealed, everything changes for the trio. If those names sound familiar it is because this book is inspired by characters from the classics, A Little Princess and The Secret Garden.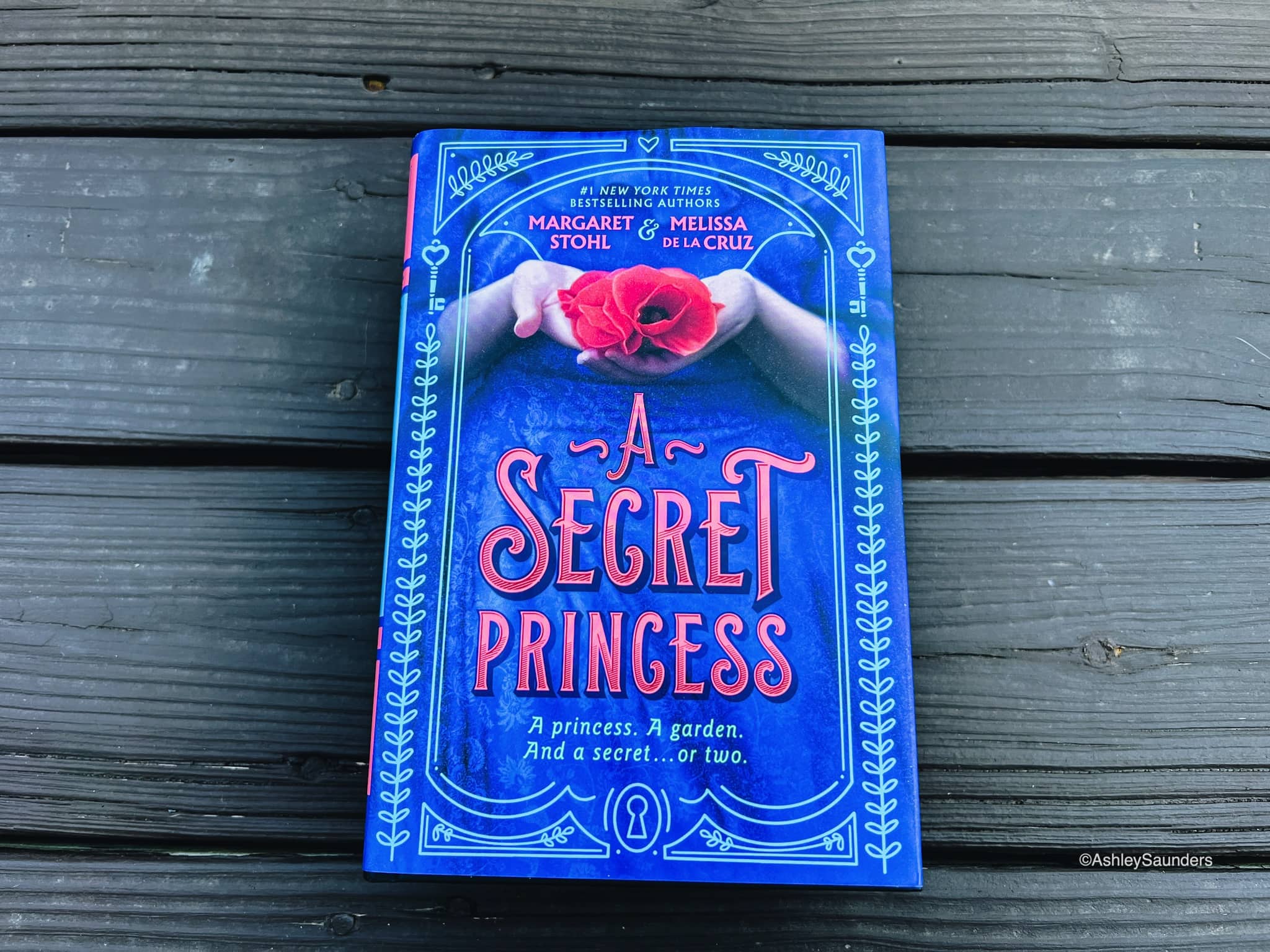 Fans of both A Little Princess and The Secret Garden are going to love how Stohl and Cruz take the stories we know and create something new. Sara and Mary have a lot in common, both are young girls taken from their homes and dropped off into England. In this new world they must learn to adapt and to survive. In this case the three meet at a horrid boarding school where they take a liking to each other as they are all different from the rest of the children.
Having Sara adapted to now be a young lady from the Philippines was a welcomed change. Too often, stories set in long ago time periods never use a person of color unless they are used as a plot device or worse. Sara is a beautiful, smart, capable girl who is as kind as Mary is contrary. They make a formidable pair that poor Cedric must somehow try to keep up with.
It maintains the magic feeling of the classic tales with just enough twists that keep readers guessing. The ending is beautifully written and offers a glimpse into the futures these three have carved out for themselves.
Parent note: Finally a young adult book without any mature content!
Cinder & Glass By Melissa de la Cruz
Cendrillon de Louvois is the daughter of the king's former favorite advisor. Unfortunately her father died mysteriously, and she is left to deal with a cruel stepmother and stepsisters. "Lady Cinder" is forced to become a servant to her new family in her own home. She dreams of escaping her reality and living a modest and quiet life far from the brutal life she knows now. But when she attends the royal ball, everything changes. She catches the eye of the handsome brothers, Prince Louis and Auguste. Although Cendrillon has an immediate connection with Auguste, the only way to escape her stepmother is to compete against other girls for Prince Louis' hand. As her home situation becomes more dire. Cendrillon must decide if she is willing to lose the one she loves in order to leave the life she hates?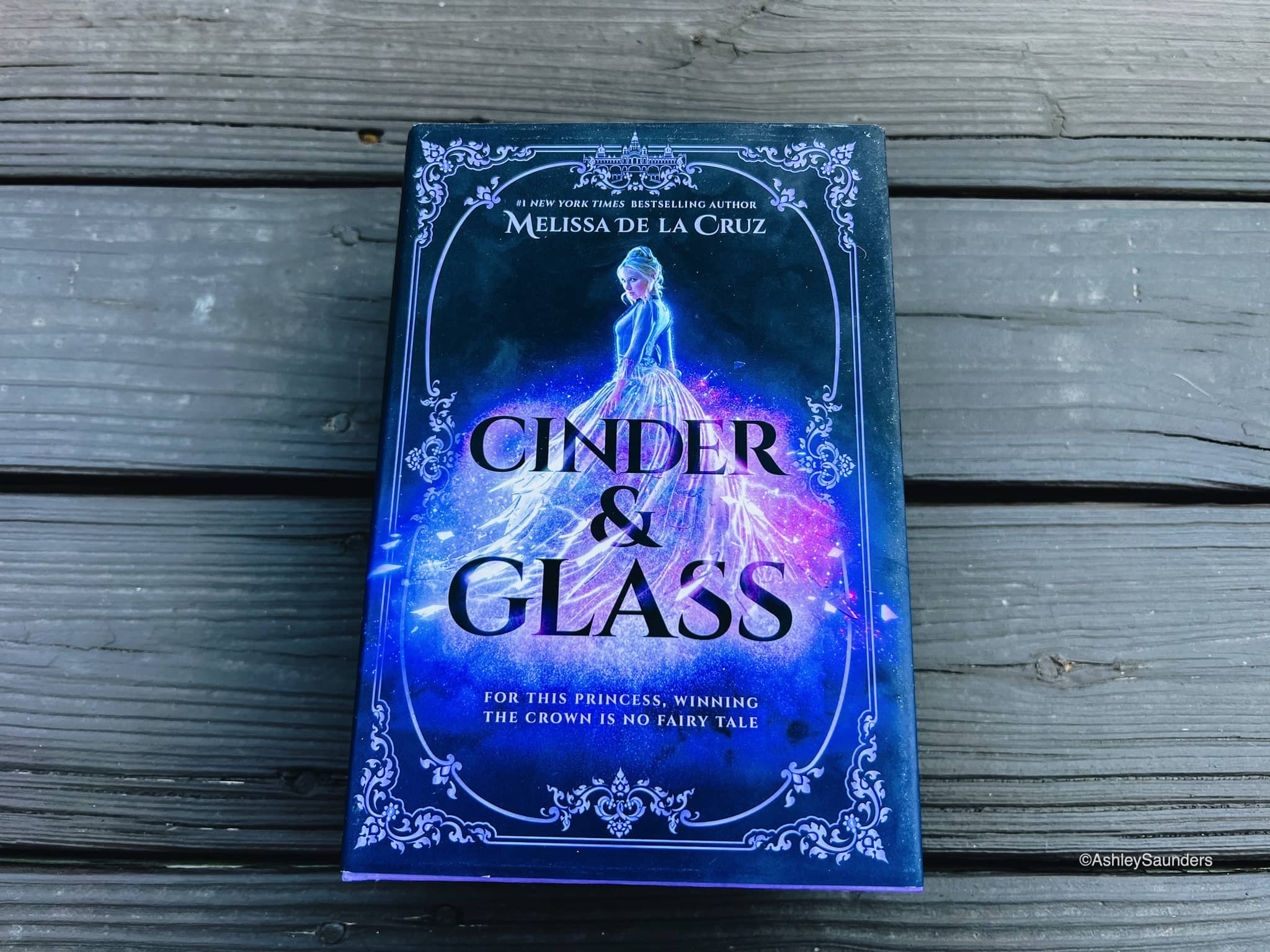 Historical fiction is one of my favorite genres. Throw in a fairytale I know well and you have my complete attention. That is what you get with this retelling of Cinderella. Melissa de la Cruz takes a story we all know and infuses it with actual history. She set the book during the time of Louis XIV (The Sun King) and added in as many historically accurate notes as possible. Even when I thought I knew where she was going with the story I was surprised. There is no magic or fairies but there is a very human godmother, naughty stepsisters, and of course a handsome Prince. Although she is not too interested in him.
In fact I liked that she had her sights set on his younger brother who was technically not a prince at all. Being forced into Ye Olden Times Bachelor was a funny twist on the tale. As with A Secret Princess, it takes an author with a keen sense of story to take something familiar and give readers something new yet worthy to read. Cinder & Glass pulls it off and it is entertaining from start to finish.
Parental note: Another young adult book without mature content! Yes!
Hotel Magnifique by Emily J. Taylor
Ever since she came to the port town of Durc with her sister Zosa, Jani has dreamed of escaping this life. When Hotel Magnifique comes to town and promises a life lived Elsewhere she has to take a chance. Unable to afford to stay a night, Jani and Zosa apply to become staff at the hotel. Although there are a few missteps, the sisters are soon inside Hotel Magnifique and on their way to Elsewhere. However, not everything is as enchanting as it seems. When Jani discovers a dark secret she desperately tries to find a way out for her sister, herself, and the other workers forever trapped within the walls of the hotel.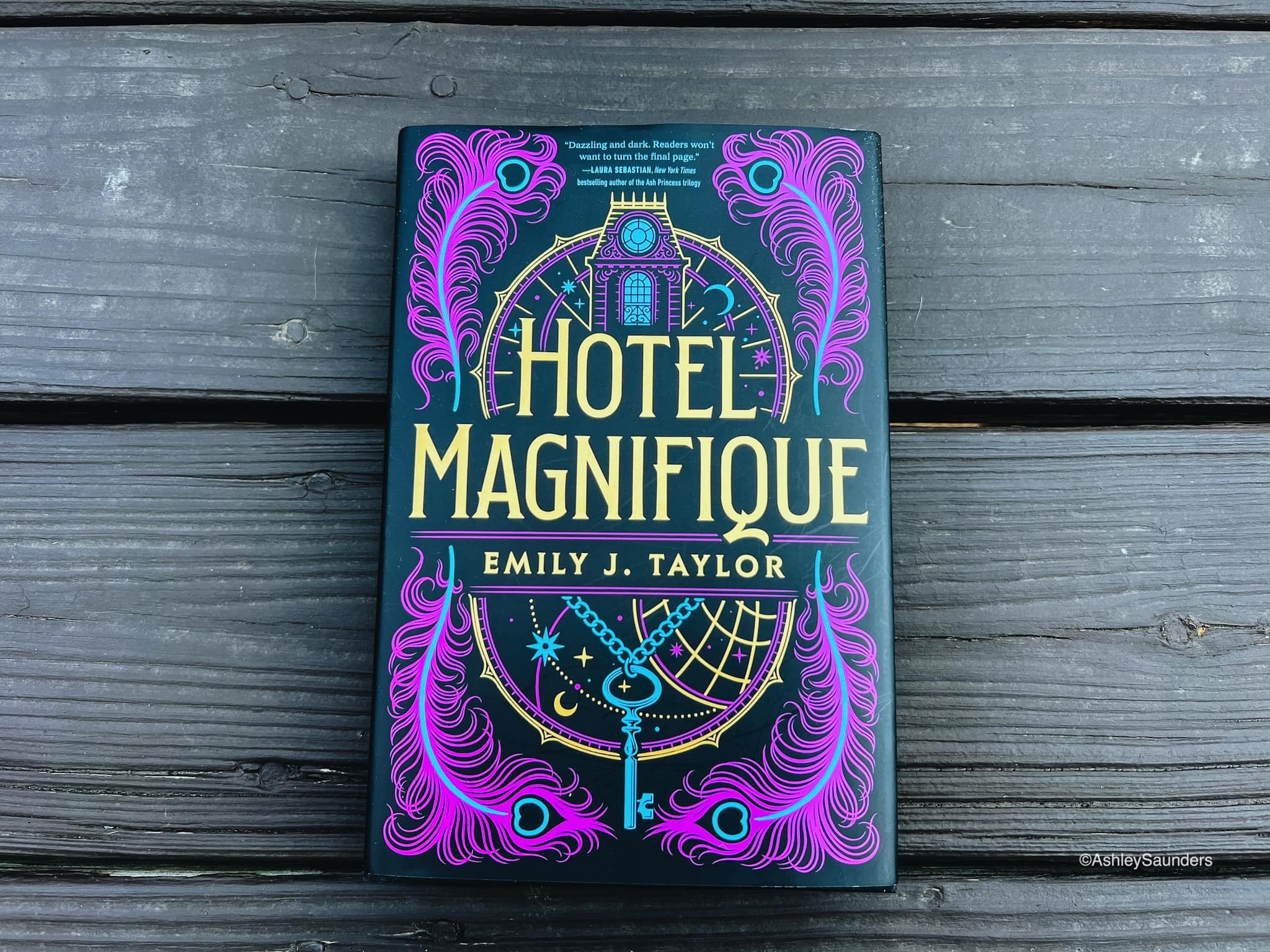 A traveling, magical place that comes and goes on its own, if that sounds familiar then you too are a fan of The Night Circus. I think if you have never read that book, this one will feel fresh and extra-thrilling. However, if you have read The Night Circus like me then it may take a few chapters to get past that feeling that you have heard this one before.
The first several chapters are dedicated to world building which is key for a story set primarily in one location. It eventually picks up with lots of magic and mystery to fill the pages. Hotel Magnifique is engaging and will entertain readers, especially once the sisters enter the hotel. I was impressed at how Taylor set things up from the very beginning, so when the reveal came you could see how she was setting all the players into motion long before you hit that part of the story.
Parental note: This young adult book has some make-out sessions and internal emotions/feelings that are expressed by one character when she is in close contact with another. Definitely a lot less than most YA books I've read but still present more so than the previous two on this list.