She-Hulk and Titania have their day in court. Jen gets a style upgrade and a certain hero has a reason to come to LA. Let's get into "Mean, Green, and Straight Poured Into These Jeans" with this She-Hulk Episode 5 Easter eggs and breakdown.
This is your spoiler warning if you have not seen episode 5 of She-Hulk.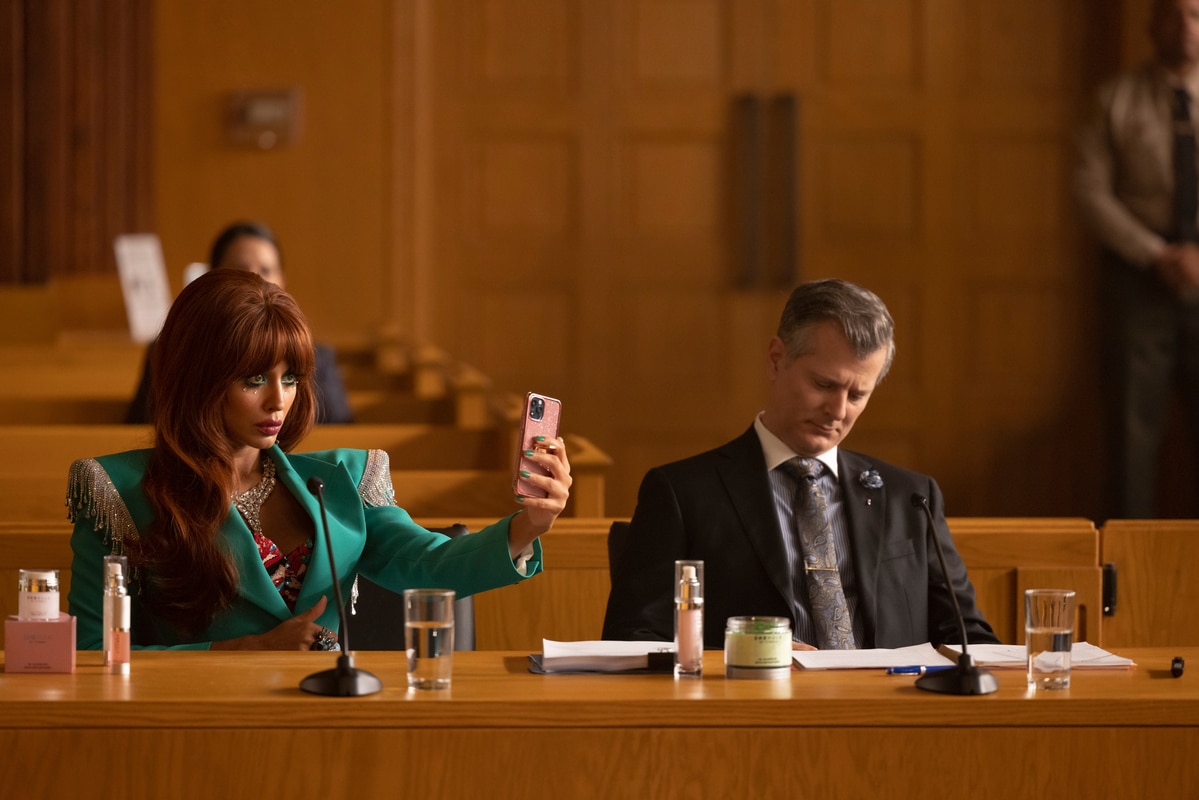 She-Hulk Episode 5 Easter Eggs & Breakdown
Titania is advertising her new skincare & wellness line, She-Hulk by Titania. Jen is furious. Cousin Ched meanwhile thought the products were Jen's so he bought a bunch for her to sign.
The opening title changes from purple and green to pink: She-Hulk by Titania.
RELATED: She-Hulk Episode 4 Easter Eggs & Breakdown
Jen and Nikki go to the launch of Titania's line to confront her in what looks like a giant pink Sephora. Titania mocks Jen and essentially ignores her the rest of the time.
At the office, Pug asks Nikki to stand in line with him to get the new Iron Man Threes. These were advertised in episode 2. She promises to help him only if he helps her get Jen some new superhuman sized clothes from the Drip Broker.
They end up at Cafe Beau-Ba after the Drip Broker, Alonzo, tells Pug it's a front for a superhero clothing business.
The Avengers Theme plays as the Barista opens his closet of "Superhero Things." Inside the cabinet are fake Captain America Shields, Thor's hammer, plenty of mugs with the wrong spelling of the heroes' names, underwear, and t-shirts… that say Avongers.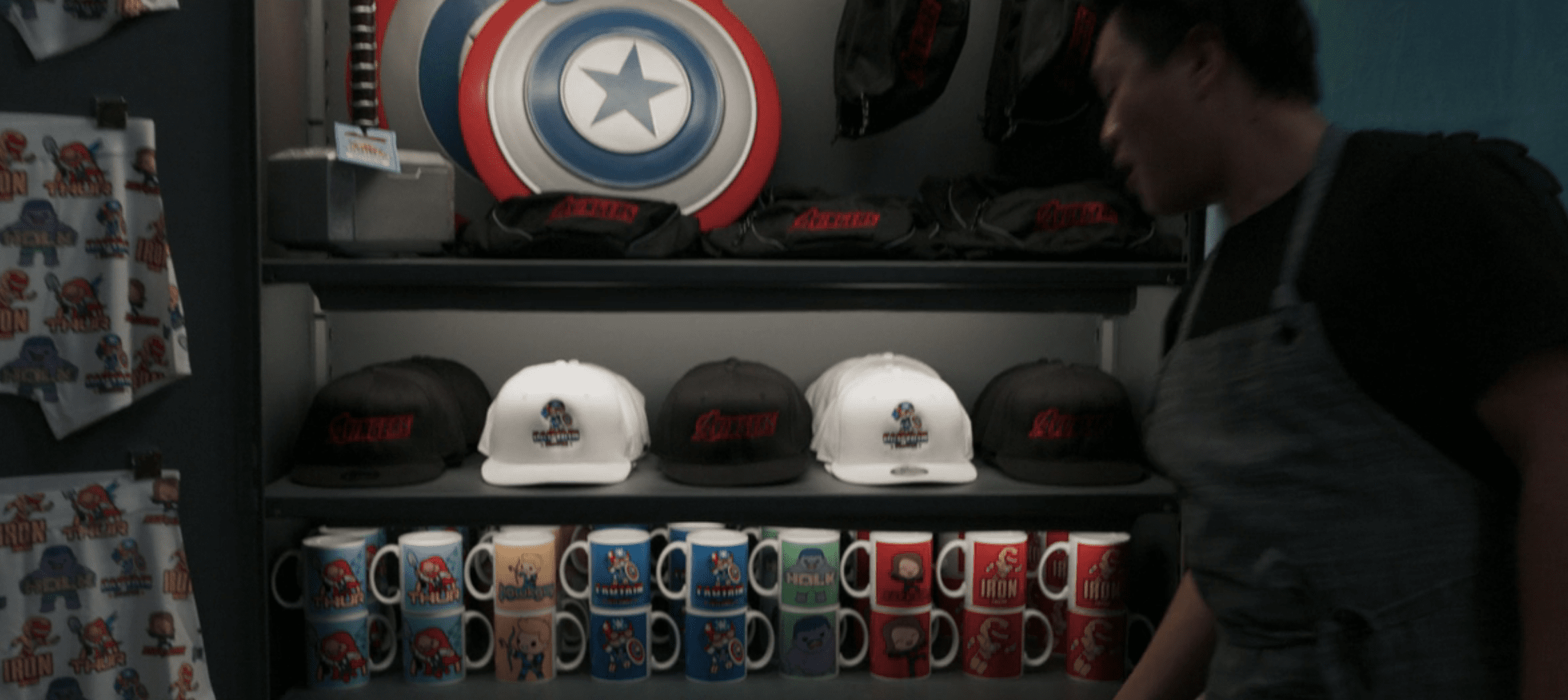 This guy knows the guy however and after they buy some bootleg merch he gives them the info. Cue the security camera faces, the designer agrees to a 15 minute consultation appointment after hearing their client is an Avenger.
Holliway isn't pleased about this Titania lawsuit. Mallory Book is called in to represent Jen in court but it is clear that, like the comics, they are not friends.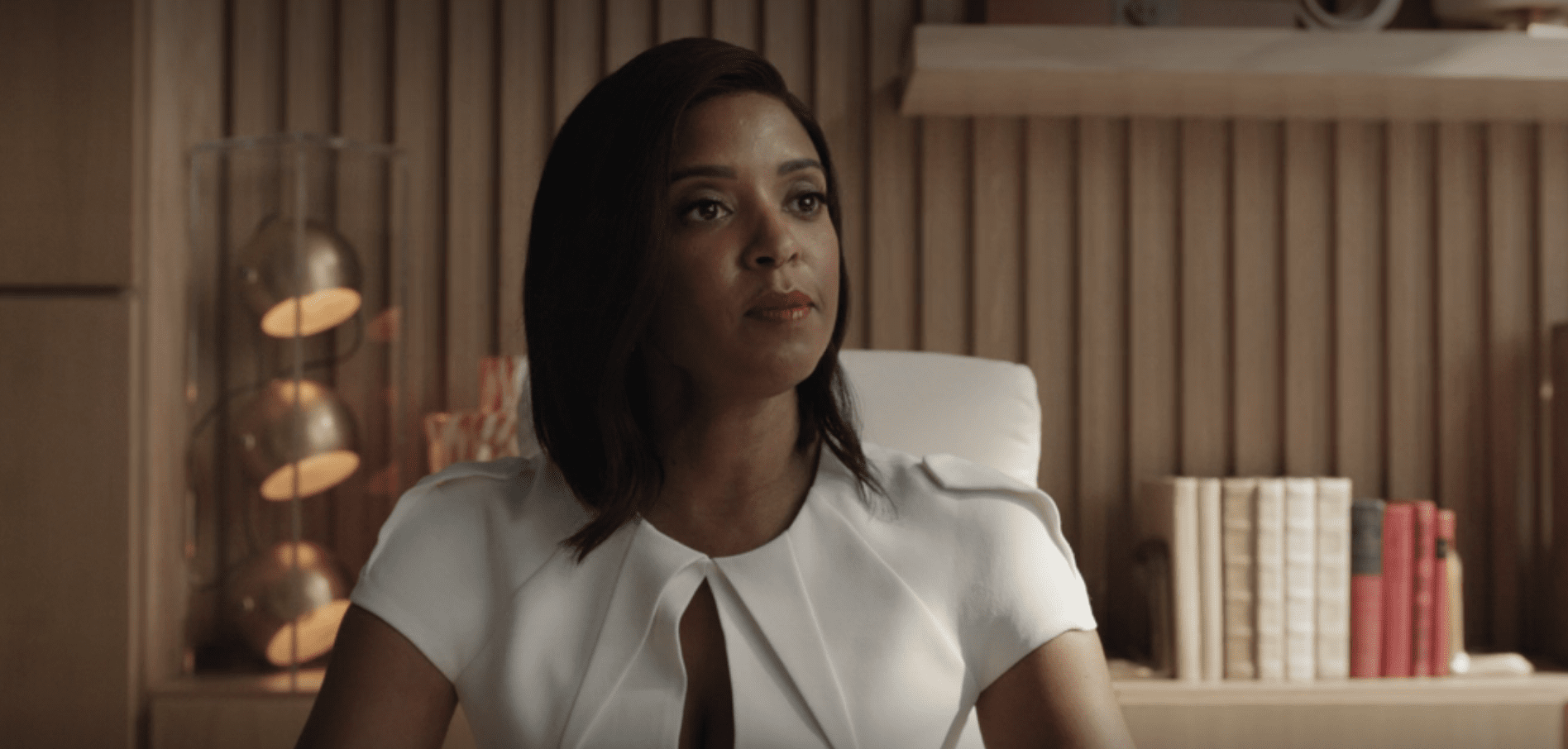 In the courtroom, Titania calls Jen Shrek.
Although it is not Edna Mode, She-Hulk and Nikki go to meet with Luke Jacobson played by Griffin Matthews.
Inside his offices there are outfits and accessories everywhere including what looks like a outfit for a Valkyrie.
Back at GLK&H, Todd who was one of She-Hulk's disastrous dates is there. He is Mallory's client and still sleazy for anyone keeping track. Gross. However, it gives Jen the idea to show off her She-Hulk dates in the courtroom in order to win the case.
She-Hulk wins even if she was embarrassed and maybe even a little hurt by everything that was said by the guys.
RELATED: The Best She-Hulk Memes
Back at Jacobson's place, when Jen goes to pick up her clothes, a Daredevil Helmet can be seen. Which reveals why our New York based Lawyer comes to LA and encounters She-Hulk.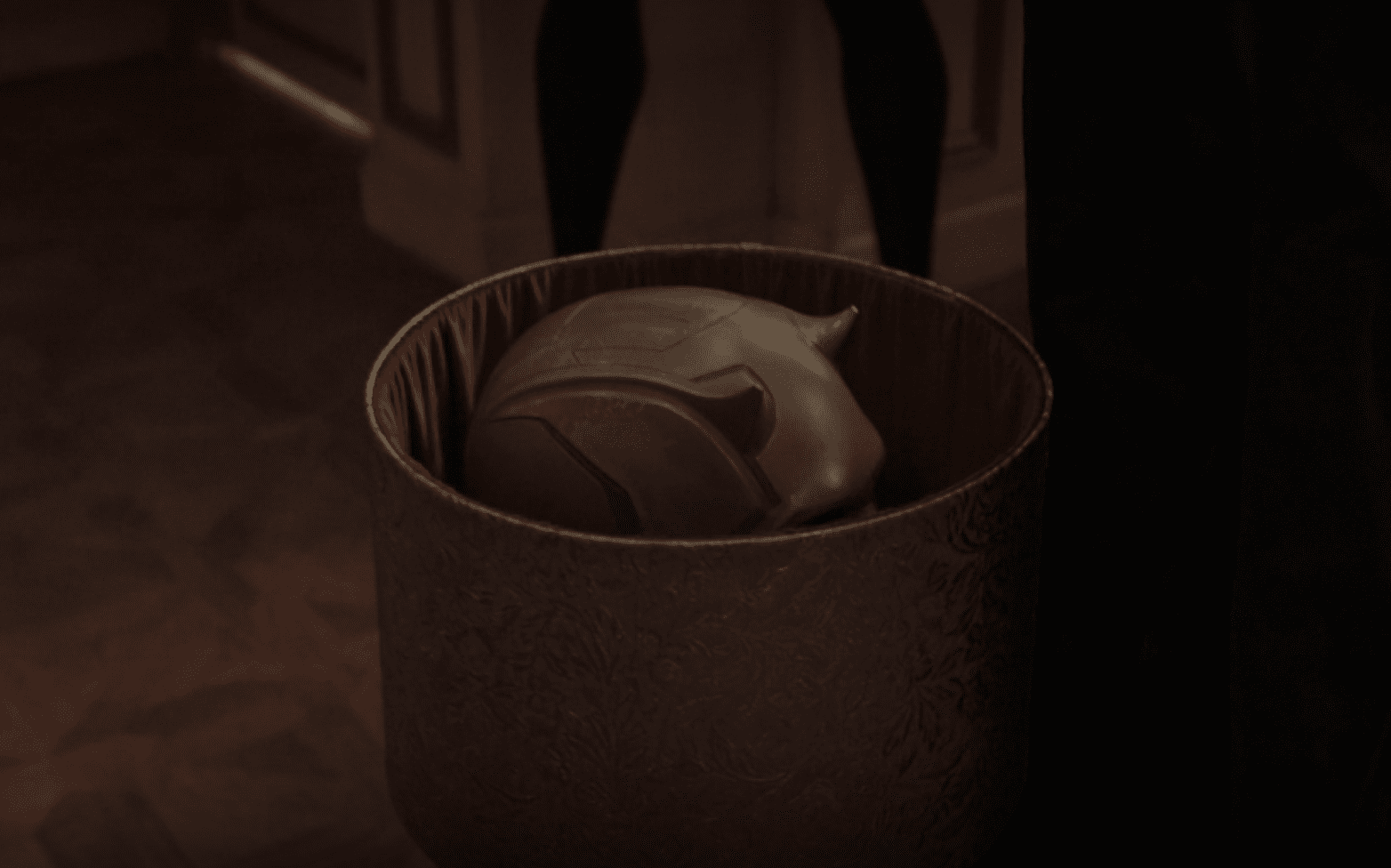 Does She-Hulk Episode 5 Have A Post Credit Scene?
Unlike what we thought based on the previous 4 episodes, this week's She-Hulk did NOT have a post credit or even a mid-credit scene. We are sad too.
There may not be a post credit scene BUT we did get a look at Pug's sneaker collection. Check out these shoes and the heroes they hint at:
Wolverine, Dr. Strange, Ghost Rider, The Falcon, Nova, Hulk, Namor, Hawkeye, Captain Marvel, Spider-Man, Moon Knight, The Vision, The Thing, Cyclops, Black Panther, Cable, Captain America, Deadpool, Quicksilver, and Thor. Plus he is holding the Iron Man Three's.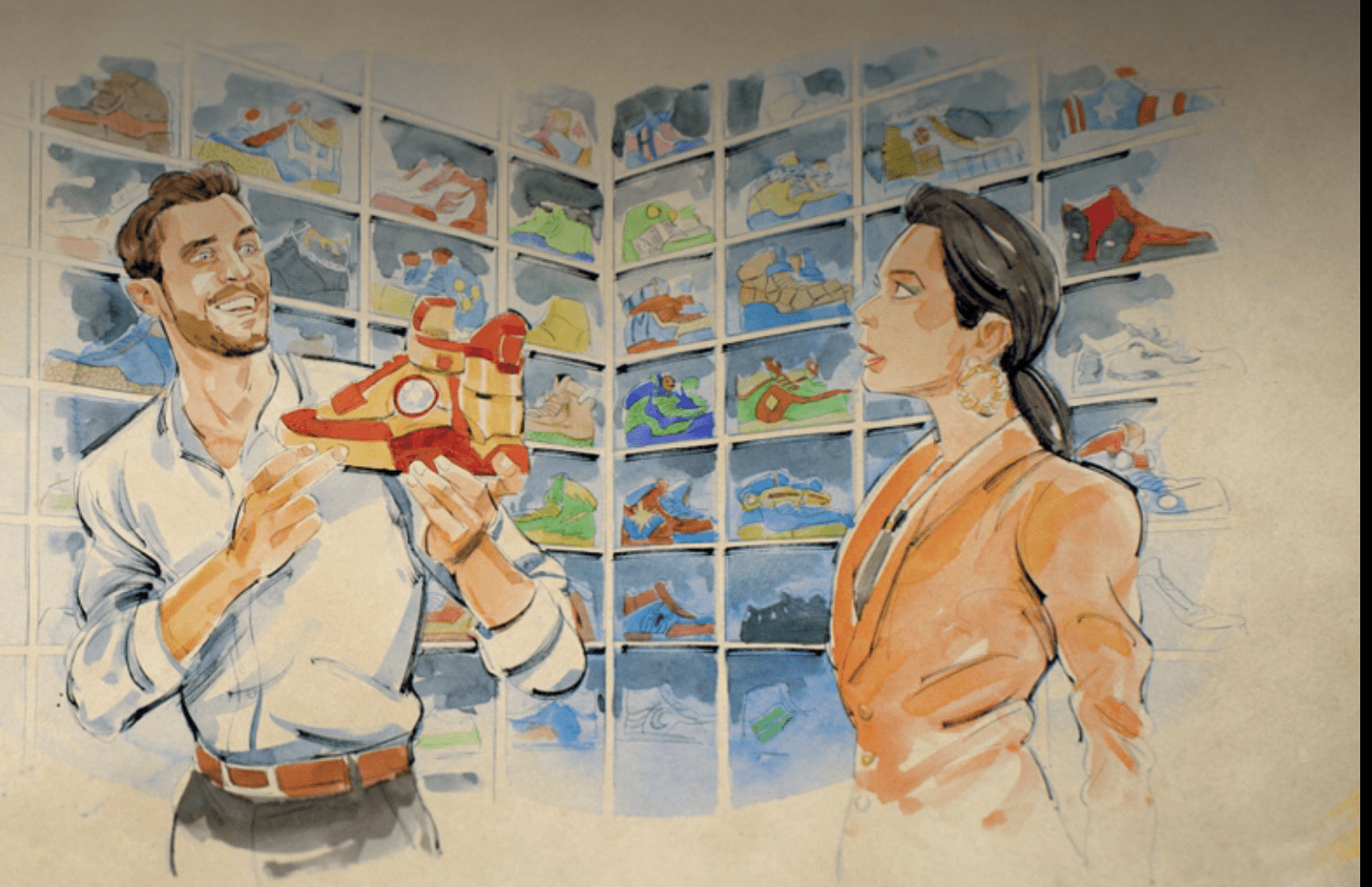 Episodes 1-5 of She-Hulk: Attorney at Law are now streaming on Disney+.