Though technically a reboot, Hellraiser (2022) pays homage to its predecessors while reimagining the world horror fans know well and it is every bit as shocking, twisting, bloody, and terrifying as the original.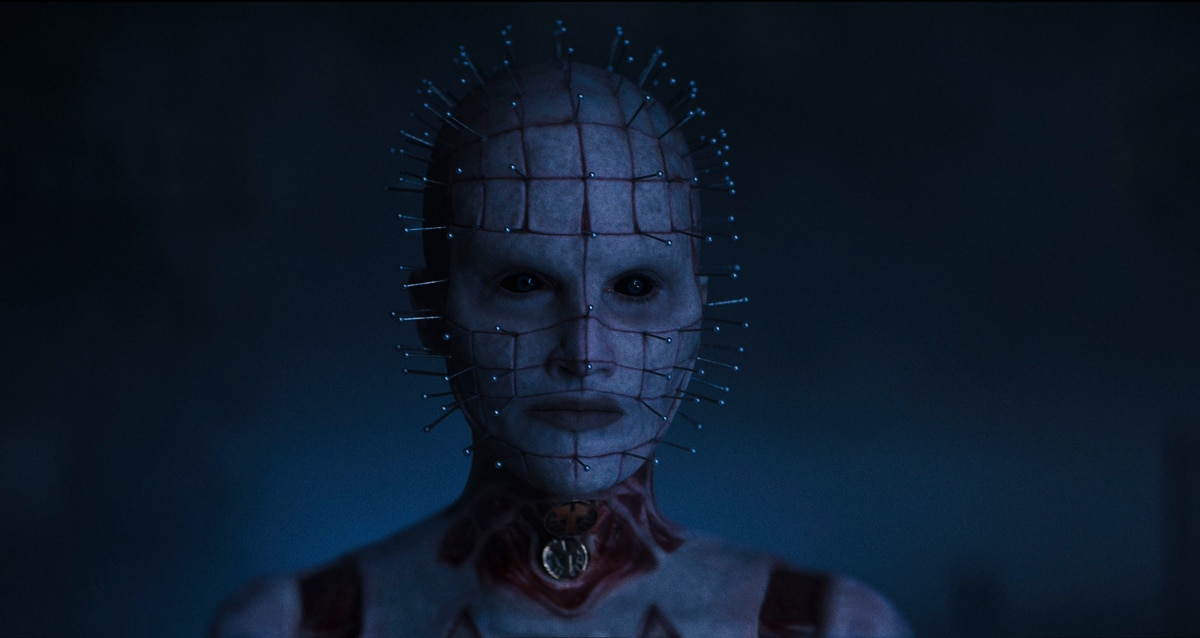 Hellraiser 2022 Review
Hellraiser follows Riley McKendry (Odessa A'zion), a struggling addict who is trying to get sober. She lives with her brother Matt (Brandon Flynn), who loves her dearly and only wants to see her healthy. But after a fight, Matt tells her to get out. She ends up at her boyfriend Trevor's (Drew Starkey) house. Trevor comes up with a plan to steal something valuable he knows has been left unguarded in a warehouse. Riley successfully helps Trevor steal the item, an ancient puzzle box. After taking a few pills, she even manages to unlock the first configuration. In her drug haze, she is visited by the High Priest (Jamie Clayton) who warns her the box demands blood. Either hers or another's. What follows is a fight to survive the Cenobites while unlocking the mysteries of the box's past.
Director David Bruckner has taken Clive Barker's original horror classic, The Hellhound Heart and the work he did on the original and created something that feels different yet familiar. It is every bit as shocking, twisting, bloody, and terrifying as the 1987 film, something that will delight Hellraiser fans as it feels like a worthy addition to the franchise. Bruckner's psychological take on the source material is bound to have Pinhead haunting dreams once again.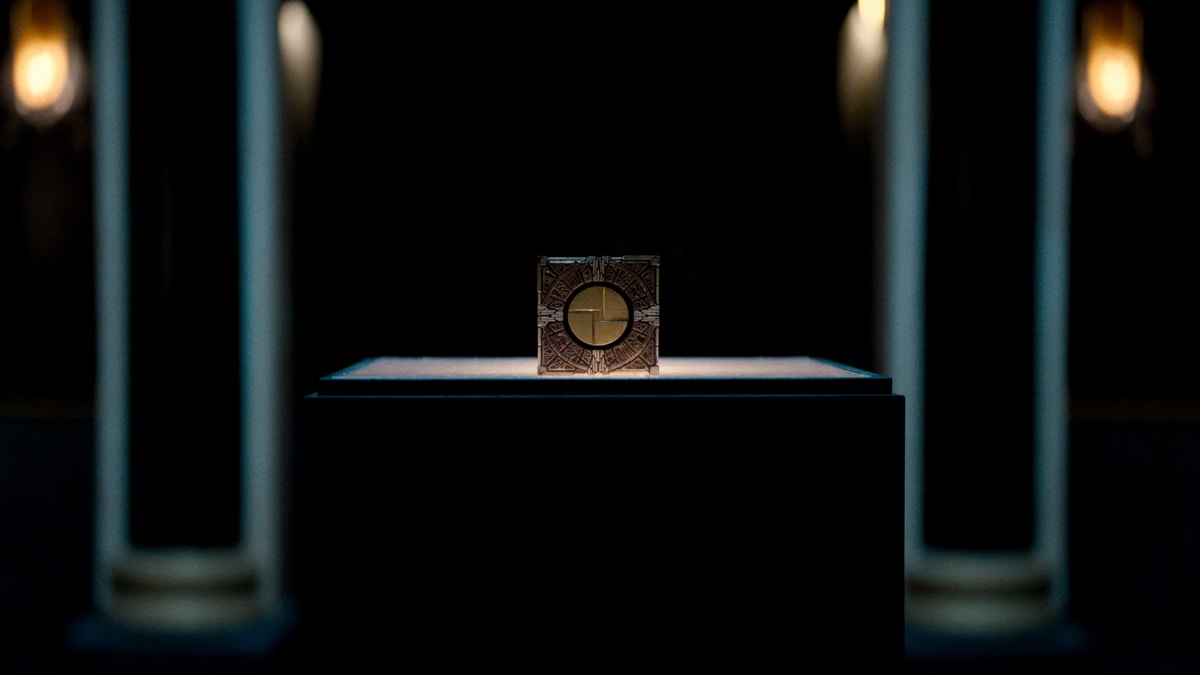 That sense of foreboding that Bruckner along with writers Ben Collins and Luke Piotrowski created for the film is executed perfectly by the cast. A'zion shines as Riley, the hero no one would count on. In fact it's her inability to stay out of trouble that puts everyone at risk. Collins and Piotrowski explore the pain caused by addiction, not just to the addict but to those who care for them through the various decisions Riley is forced to make thanks to the box. A'zion's performance is chilling in how raw it comes across. Her utter despair, her resolve, the feeling as her heart is figuratively ripped from her chest, all erupts out of A'zion. The audience will feel every bit of her emotions as she struggles to find a way to stop the High Priest.
Speaking of, Clayton's High Priest (aka Pinhead) may offer a few nods to Doug Bradley's original, but she brings her own flavor of fright to the role. Clayton eerily moves through the scenes and coldly looks upon those who are unfortunate enough to cross her path. It's almost like watching a cat toy with its food before consuming it when she lures mortals in with the promise of fulfilling their wildest desires. The rest of the Cenobites serve as harbingers of death. Their design has come a long way from the black leather costumes of the 80s. This time their bodies look more peeled back and exposed, showing the torture they put themselves through in order to feel ultimate pleasure and pain.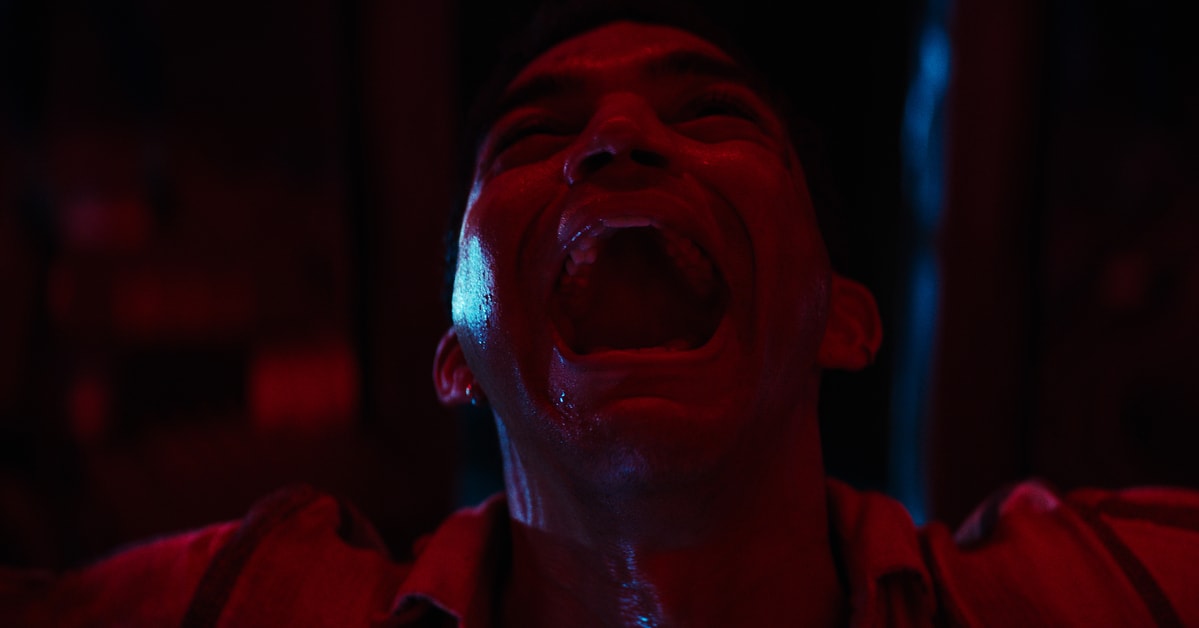 If you are not a fan of body horror and gore this is not the movie for you. But that should go without saying at this point. The Cenobites clearly take pleasure in tearing apart their victims and inventing new ways to prolong the pain and suffering. That's not to say the gore is overdone or excessive. In fact Bruckner saves it for the most impactful moments and the result will have you fighting not to cover your eyes. Although I would argue the violence goes beyond just mere bloodshed thanks to the psychological thriller aspect of the entire script.
These humans wouldn't be in this mess if it weren't for the box. Unlike in the past where the rules of the box itself played little importance to the overall plot, this time knowledge of the Lament Configuration (and the others) is crucial. This means time must be spent to establish the lore of the box. Fans who have always been curious will find this bit fascinating while others might feel it makes the first act drag. If you are the latter, don't worry too much, it picks up quickly and the payoff of that knowledge makes it worth the time the exposition took.
Ultimately, Hellraiser rises from the ashes to raise hell once again for a franchise that has long deserved a proper rebirth. Bruckner never tries to be Barker or imitate his style which is one of the film's strengths. His cinematography and camera movement amplify Collins and Piotrowski's psychological and bloody terrifying script. Clayton positively eats up her scenes and will haunt more than one viewer after the credits roll. With everything coming together like it did, this Hellraiser is the best one since the original.
Hellraiser debuts on Hulu October 7. It is rated R for strong bloody horror violence and gore, language throughout, some sexual content and brief graphic nudity with a runtime of 120 minutes.