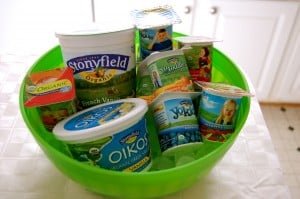 I recently invited my mommy friends and their kiddos over to sample Stonyfield's Yo-Toddler and Yo-Kids yogurts. Sharing products I love with friends is one of my favorite perks of being a blogger. And I am pretty sure they love the freebies! The theme of this party was all about food and overcoming obstacles to give our children the healthiest food possible. I didn't forget about the moms, I got us some Oikos Greek Yogurt and regular Organic Yogurt. Yum!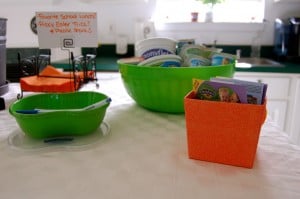 If you have children in school and pack their lunch you can relate to how difficult it can be to come up with interesting and nutritious lunches. My son could eat the same lunch everyday and be happy. My daughter on the other hand is like her mother, and gets bored of eating the same thing over and over again. What can make lunches (and any meal really) more challenging is having a picky eater. I asked all my moms to share their favorite School Lunch Idea and Picky Eater Tip.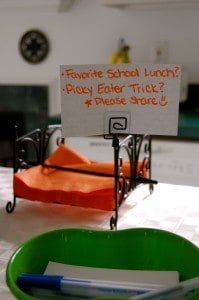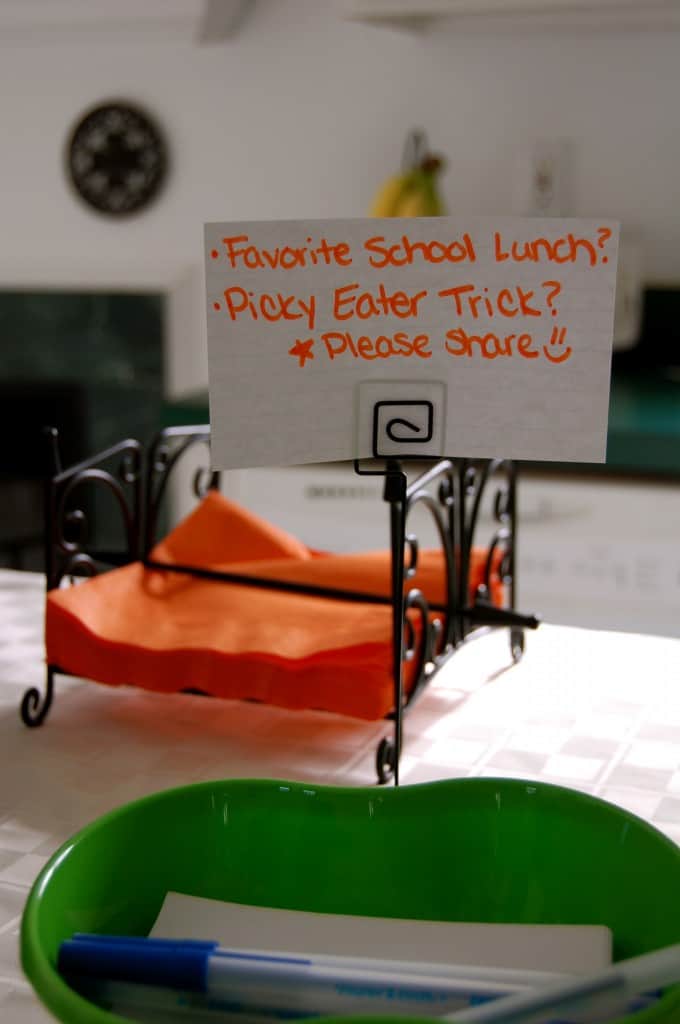 These are a few tips from my mom group:
Lunch Idea: Instead of bread use a whole wheat or spinach wrap to make things fun and different.
Picky Eater Tip: Take your child grocery shopping and let them pick fresh fruits and veggies for their lunchbox.
Lunch Idea: Let them purchase and pick out veggie of their choice.
Picky Eater Tip: Let your child help you cook.
Lunch Idea:Cookie cutters for sandwiches. There is something about fun bread shapes that make your lunch more fun.
Picky Eater Tip: Be a good role model and keep trying. Make your child the same plate of food you are eating. If they don't like certain veggies cooked one way, try another.
While we laughed about our triumphs and our not so winning food moments, the kids enjoyed the Yo-Toddler and Yo-Kids yogurts. My children like making parfaits with their yogurt. Another great way to add extra nutrition to this amazing yogurt, fresh fruit.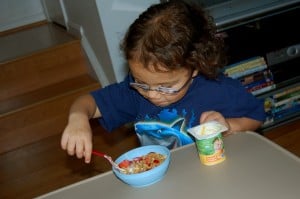 My son enjoying his Yo-Toddler Pumpkin and Banana parfait. As much as I do not like pumpkin it is actually a really tasty yogurt and you can't even taste the pumpkin!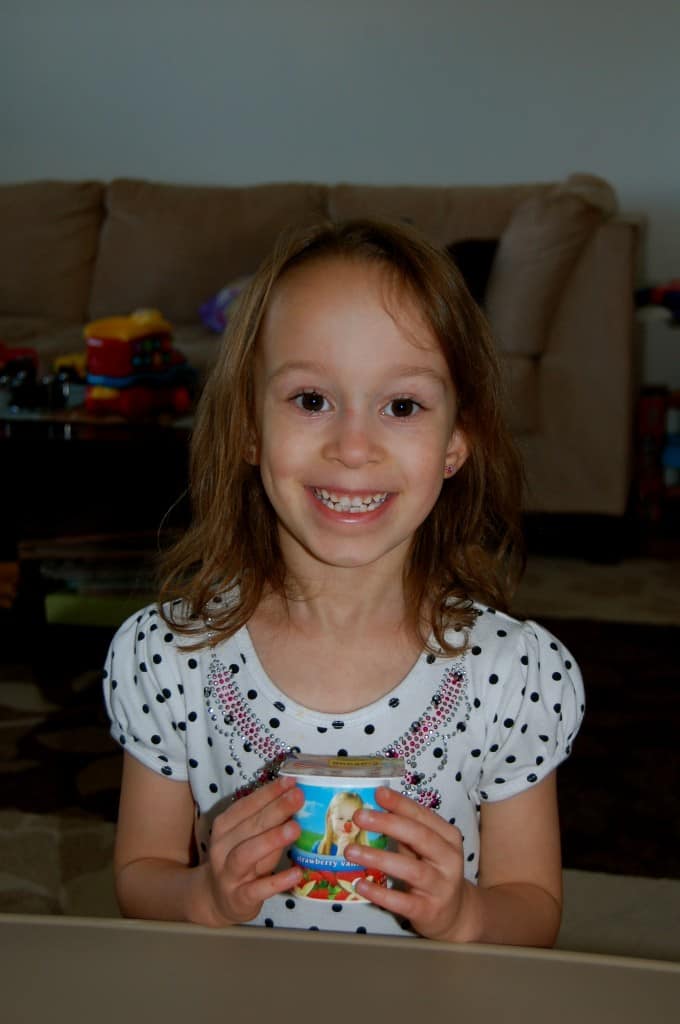 I might be biased but my girl is beautiful and she loves Yo-Kids as much as I do!
Stonyfield offers a variety of products for the whole family. Their products are organic, inexpensive, and delicious. Visit Stonyfield for more information, product info, savings, and more.
*I was provided with free products as a Green Mom Ambassador to review and share with my friends. The opinions as always are my own and no monetary compensation was received.