Get ready to take your child's learning and play to a whole other level. Explore Play Imagine and Create with LeapFrog Epic!
The Epic is a tablet made especially for kids. It is the same high quality you are familiar with from LeapFrog both on the learning side and the durability of the device itself. Our kids love being able to explore their profiles, changing aspects to fit their personalities. The apps that come with the Epic provide hours of fun and learning (shhh don't tell them that!). And for my little Vlogger in training, the cameras provide a way for her to setup her own filming studio and stretch her imagination.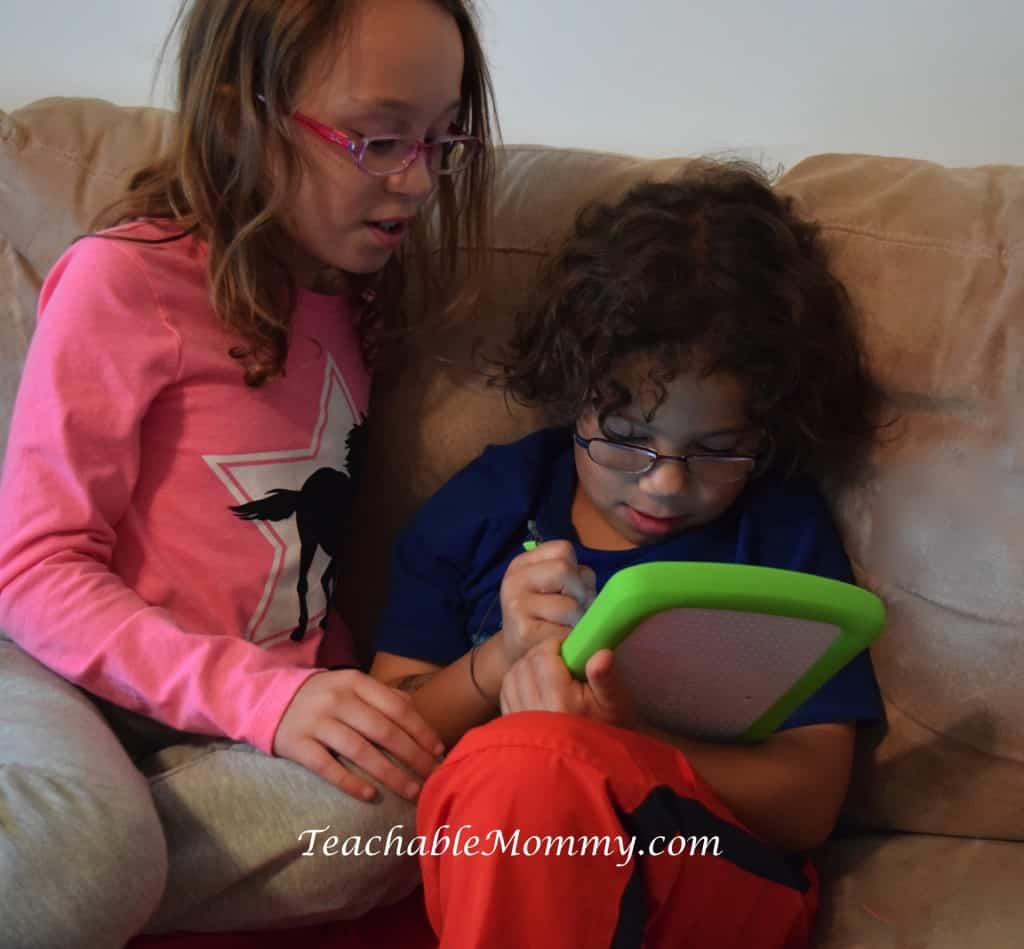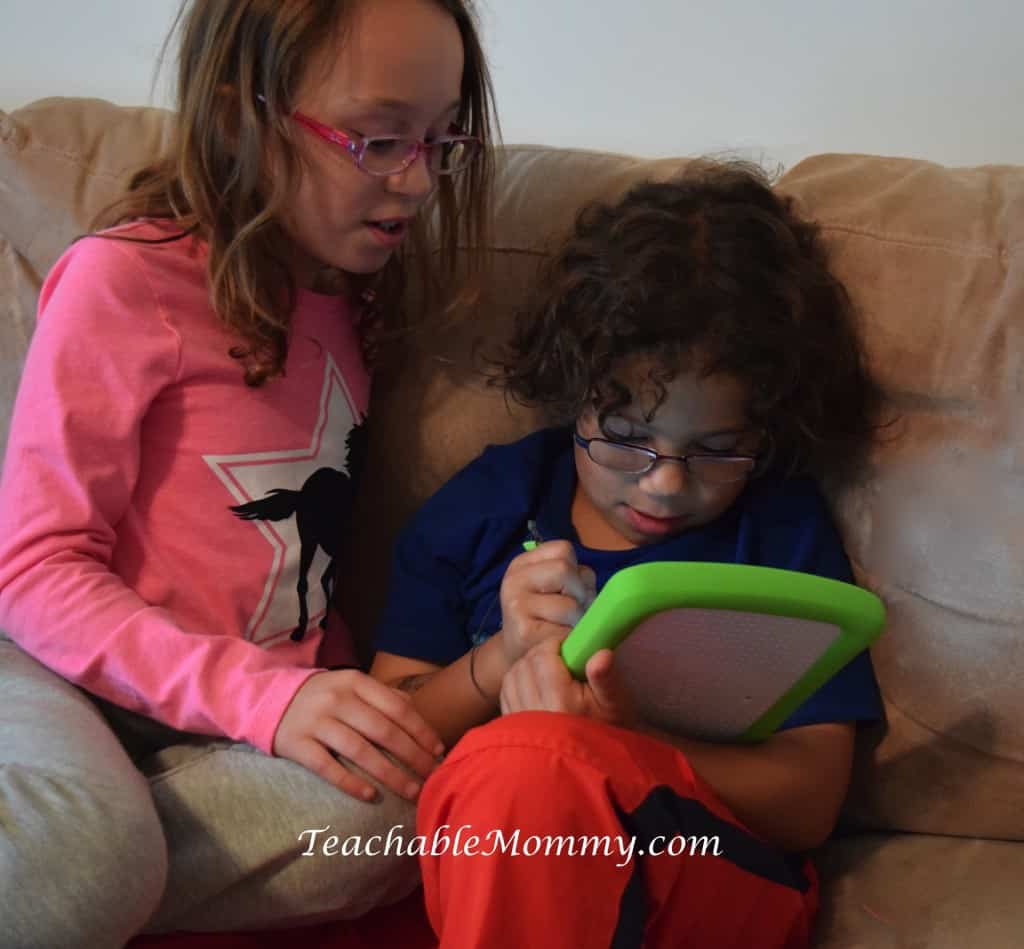 Fingers crossed, knock on wood, throw salt, etc, etc but they haven't fought over it once. They enjoy watching the other and then switching when I say times up. That is pretty EPIC 😉
LeapFrog's Epic features the first playable homescreen, This homescreen isn't just for finding apps! Your children can bring the homescreen town to life, watching it change from day to night, change the weather, add animated characters, and discover new surprises every day!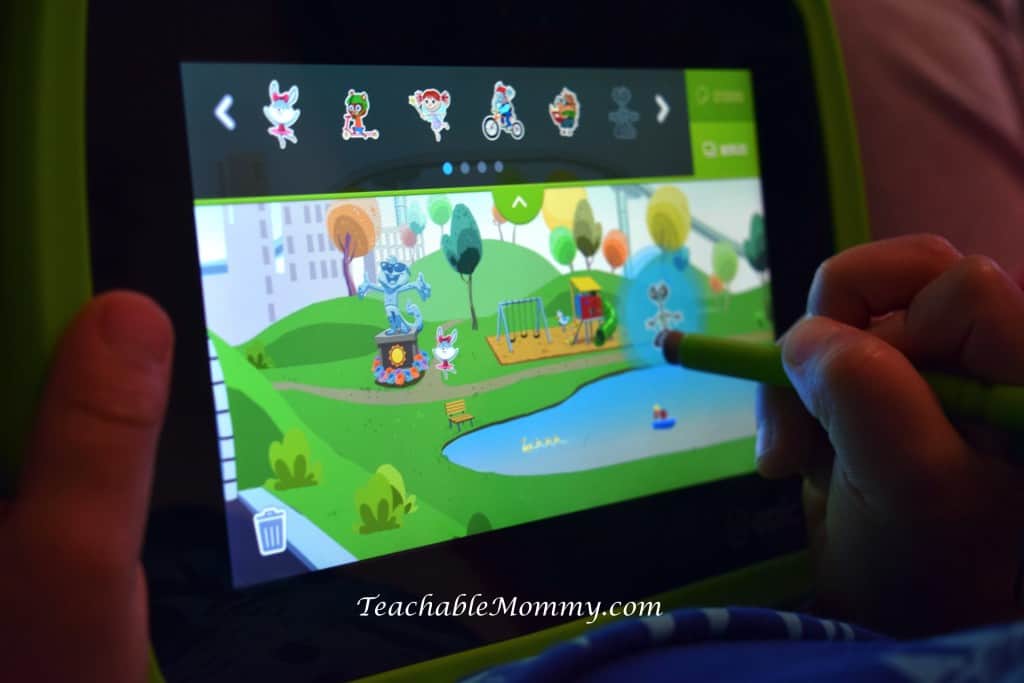 I wish my homescreen was this cool! And it would be nice to find surprises too and not just notifications for another meeting…
Today's surprise was a present sitting near the clock tower. It turned out o be a fun game that recorded the kids answers to prompts to tell a story. Once all their answers were recorded the story played, injecting their responses at the right the times. We all had a big laugh and I learned that a crow says ROAR!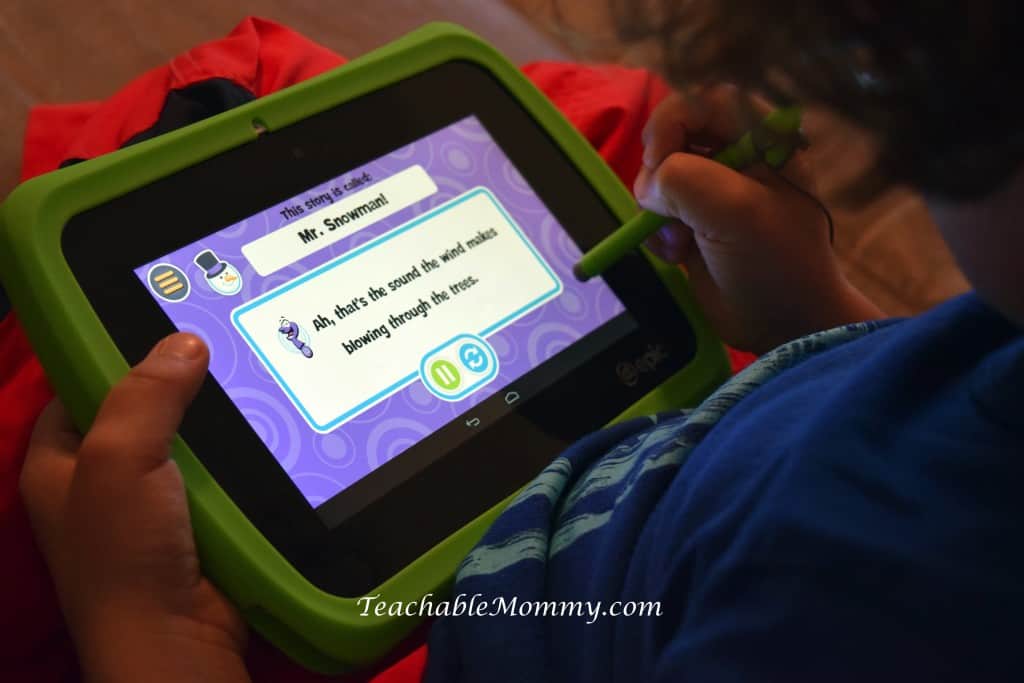 Both the kids love to draw. I cannot even begin to count how many drawings and coloring books they have in the house! The Epic comes with over 20+ apps and one of those is a really cool drawing app that is easily in their top 5 app choices.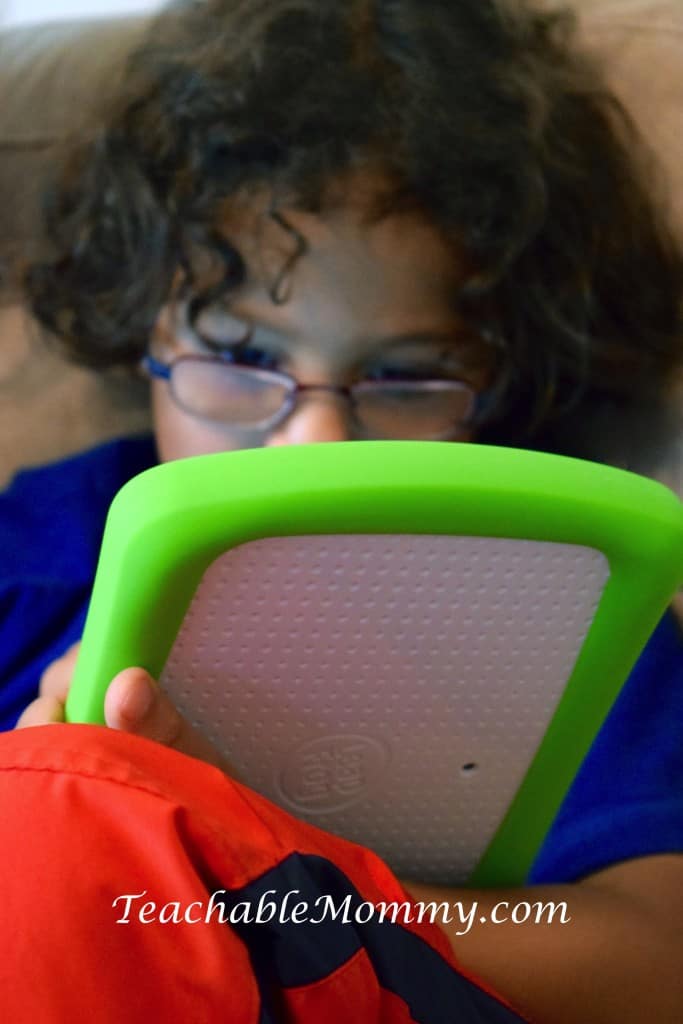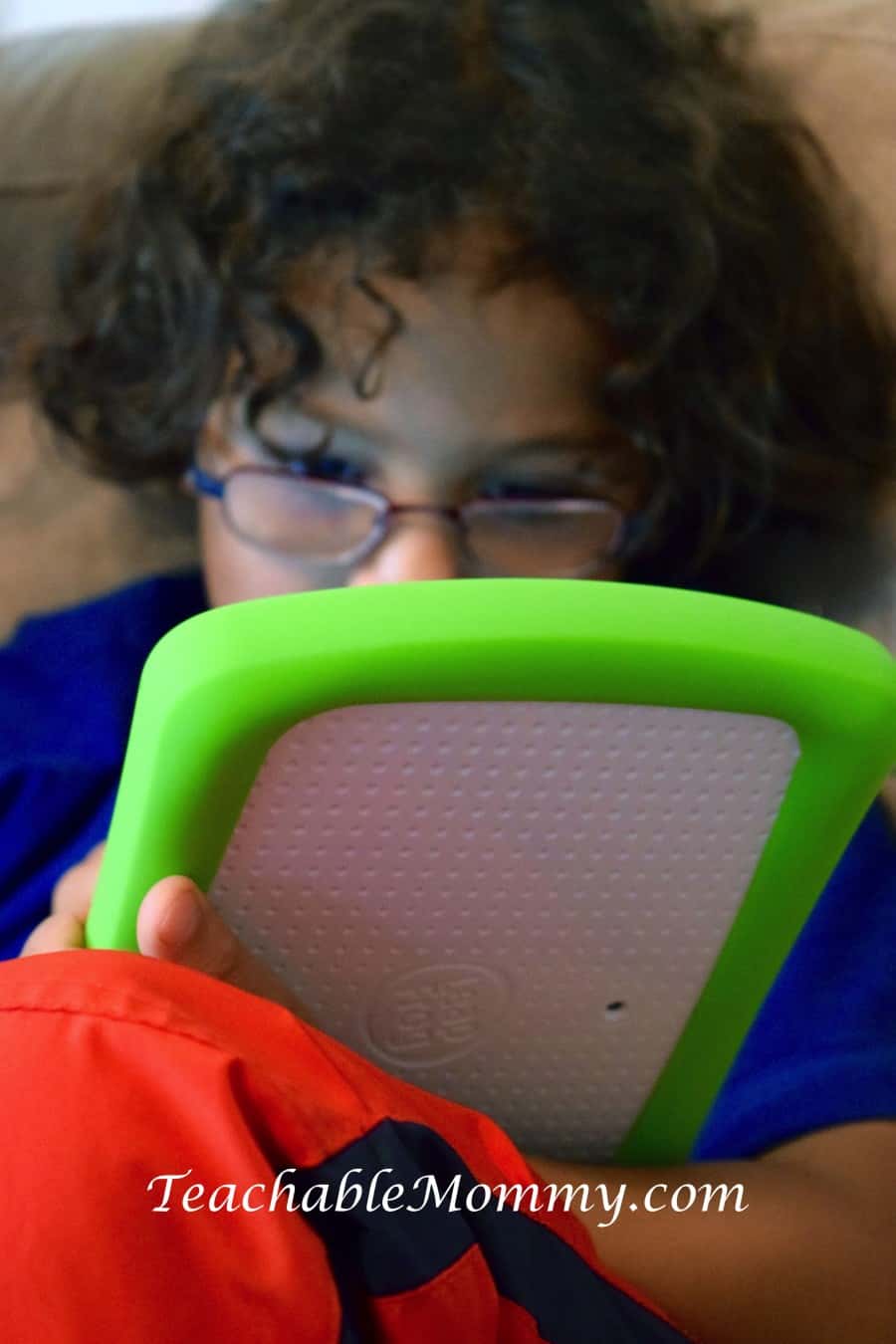 Hard at work on his next masterpiece!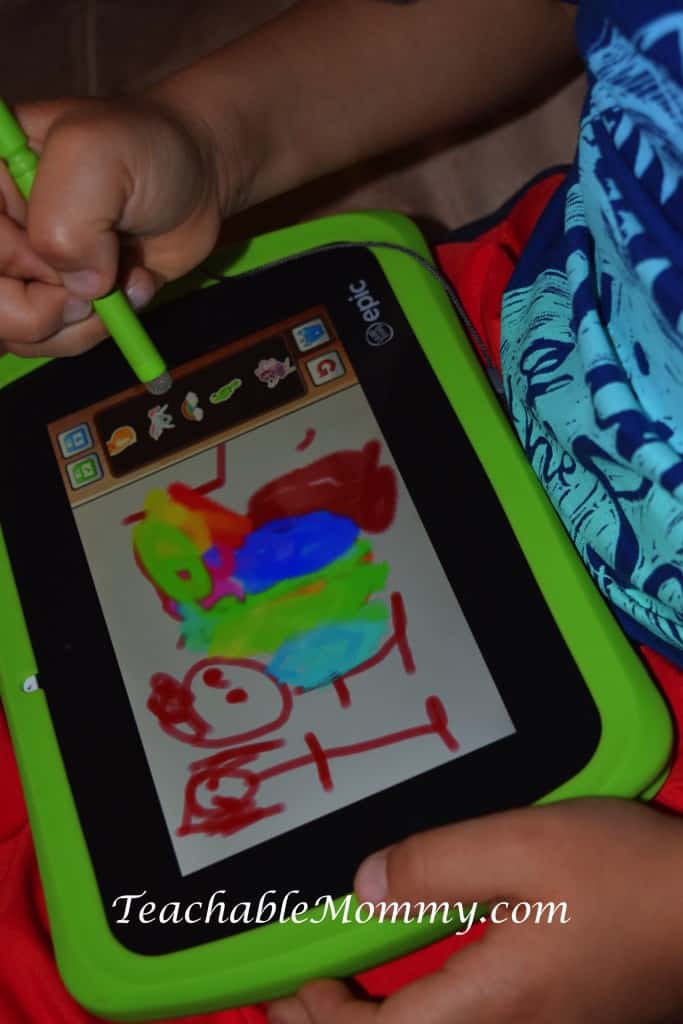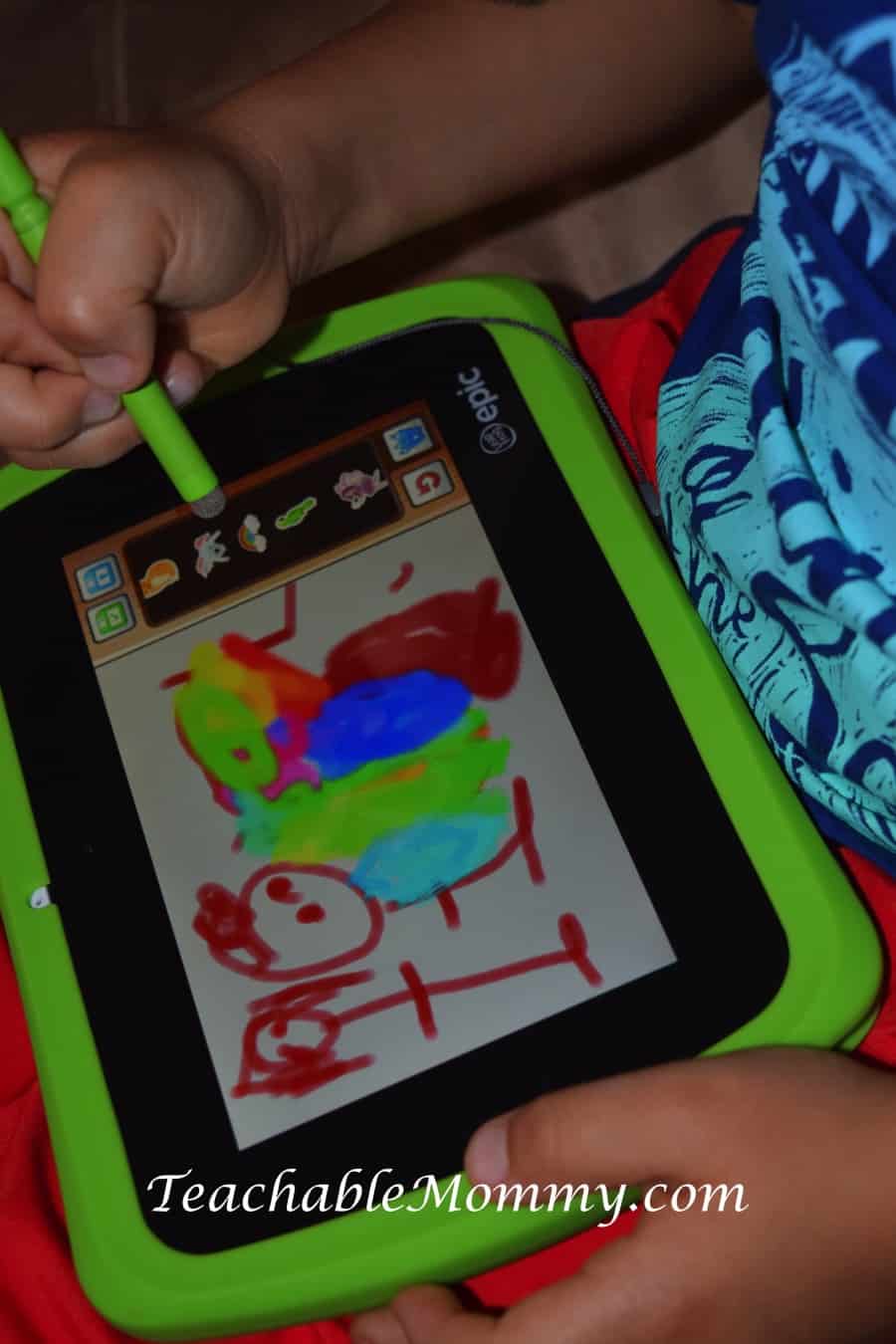 I'm the colorful one in case you were wondering.
Not only does the Epic come with preloaded apps but you can download more through the LeapFrog app store. With the Holidays coming up I bet you will be able to find some great apps for sale in the store!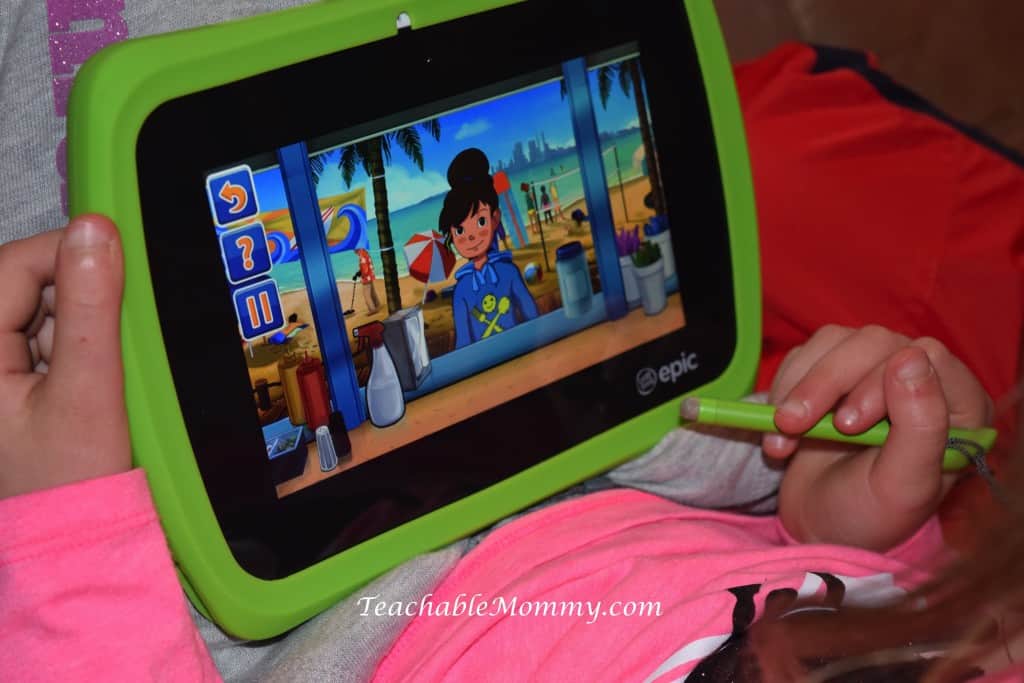 Our kiddos love having their own "grown-up" tablet while the hubs and I can rest easy knowing they won't be able to access anything we do not think appropriate. Thank you LeapFrog for taking the extra time and care to keep our kids safe!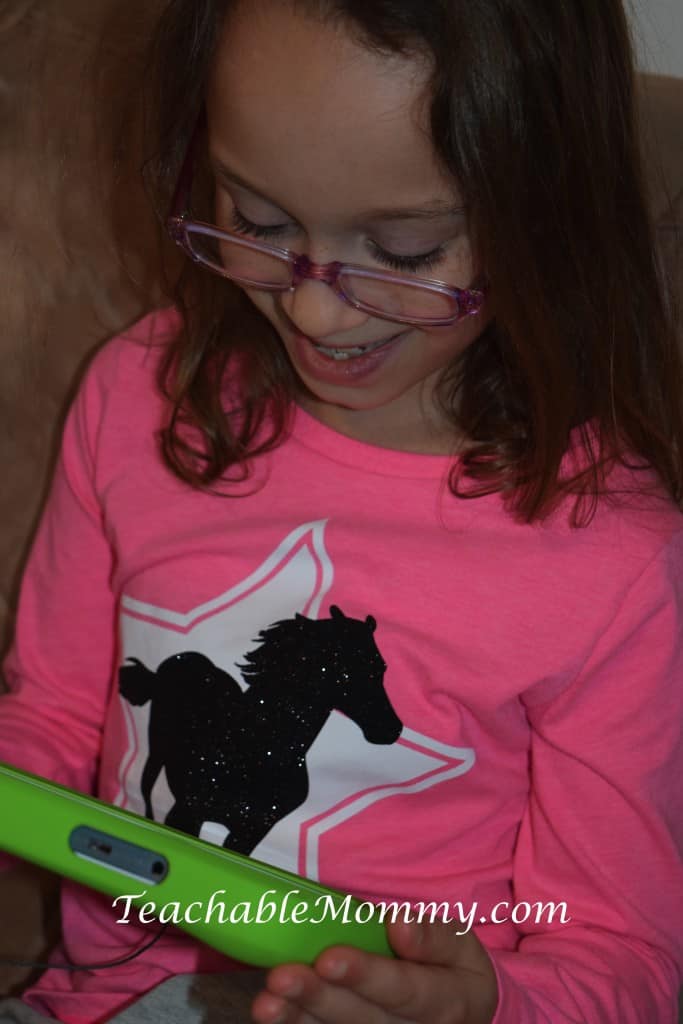 LeapFrog Epic Features:
7′ LCD Screen
16GB Memory
Wi-Fi
2MP Cameras
Stylus
20+ Apps
Android Based Operating System
Quad-Core Processor
Reasons I Love It:
Learning technology that personalizes games up to 10 different ways. Select games auto adjust the curriculum my kid plays.
LeapFrog certified apps that ensure no in-app purchases, no harmful third-party ads, and only age appropriate experiences.
LeapSearch Browser– out of the box kids can access only pre-selected, kid-safe content. Parents can then add new websites to LeapSearch or unlock an unrestricted, open browser when we feel our child is ready.
LeapFrog's Epic is a hot toy for 2015! Your kids will love it and since it grows with them they will enjoy it for years to come! Get your LeapFrog Epic
today on Amazon or look for at other major retailers.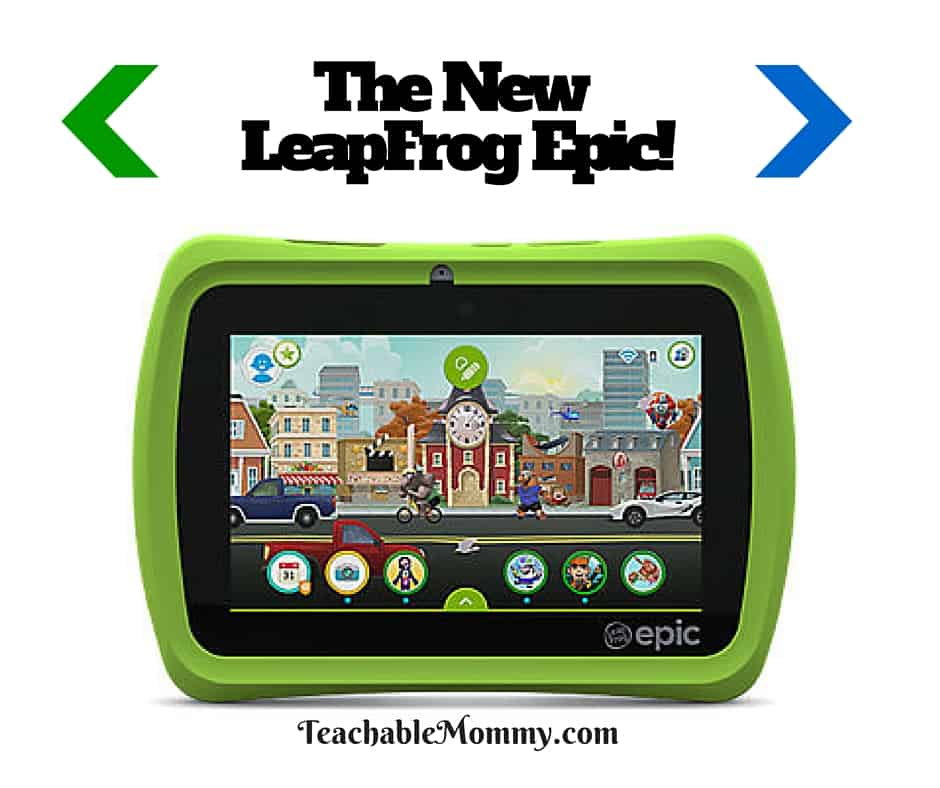 As a LeapFrog Mom Ambassador, I receive products, promotional items, and educational material to use and share as I see fit. However, any opinions expressed by me are honest and reflect my actual experience. Affiliate link is in use.