When it comes to Disney World, there are so many things to do and see. Even after multiple trips, we always experience something new, whether it is an exciting new land like Toy Story Land, or laughing as Gaston tells my daughter who loves to read- hey, books are the worst!
101 Things to do at Walt Disney World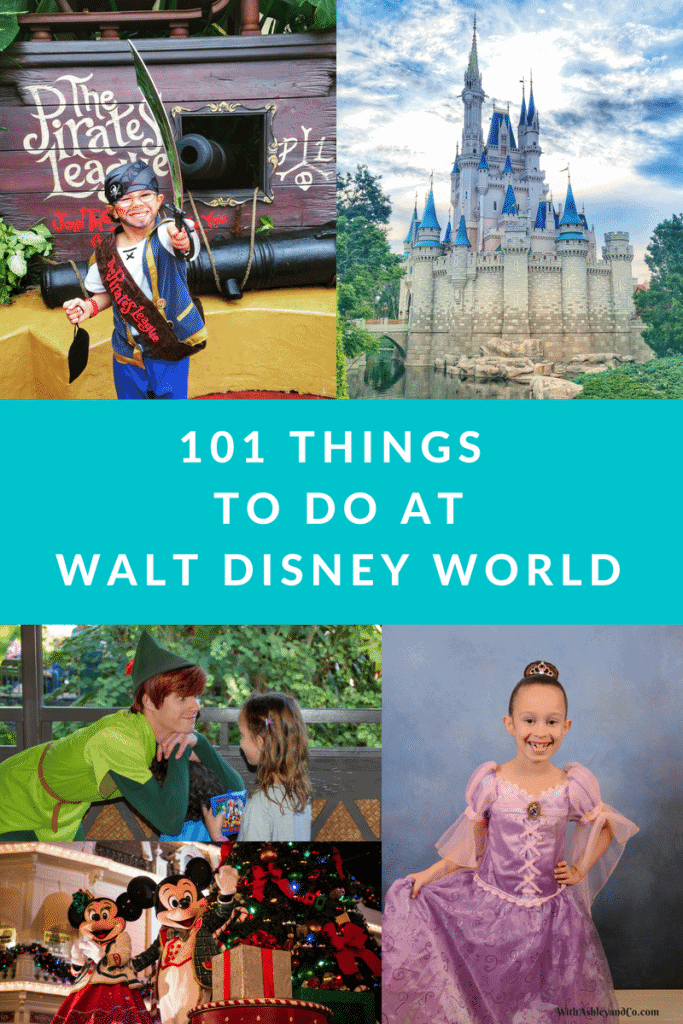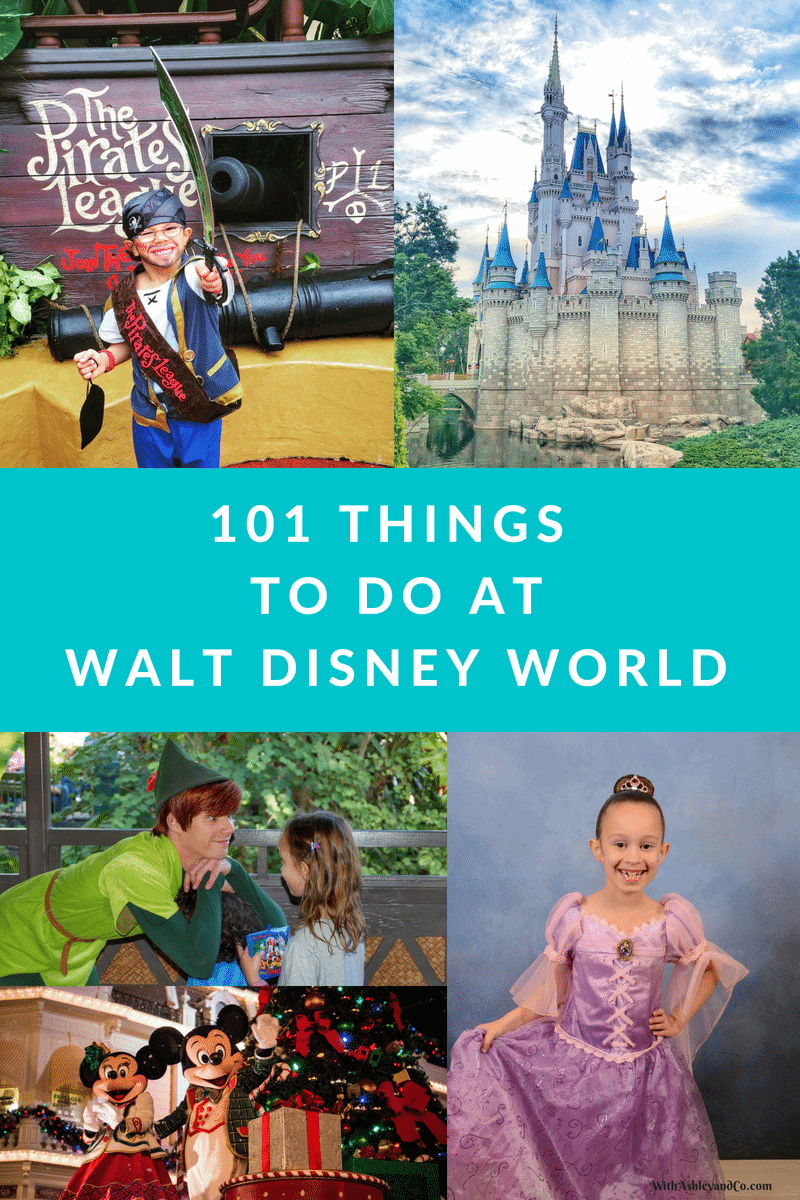 Disney is a magical place for kids of all ages. Whether you have been 100 times or this is your first trip, I hope this list gives you new ideas on where to go and what to do at the most magical place on Earth.
Things to do at Magic Kingdom
1. Tomorrowland Transit Authority PeopleMover
2. Seven Dwarfs Mine Train
3. Walt Disney World Railroad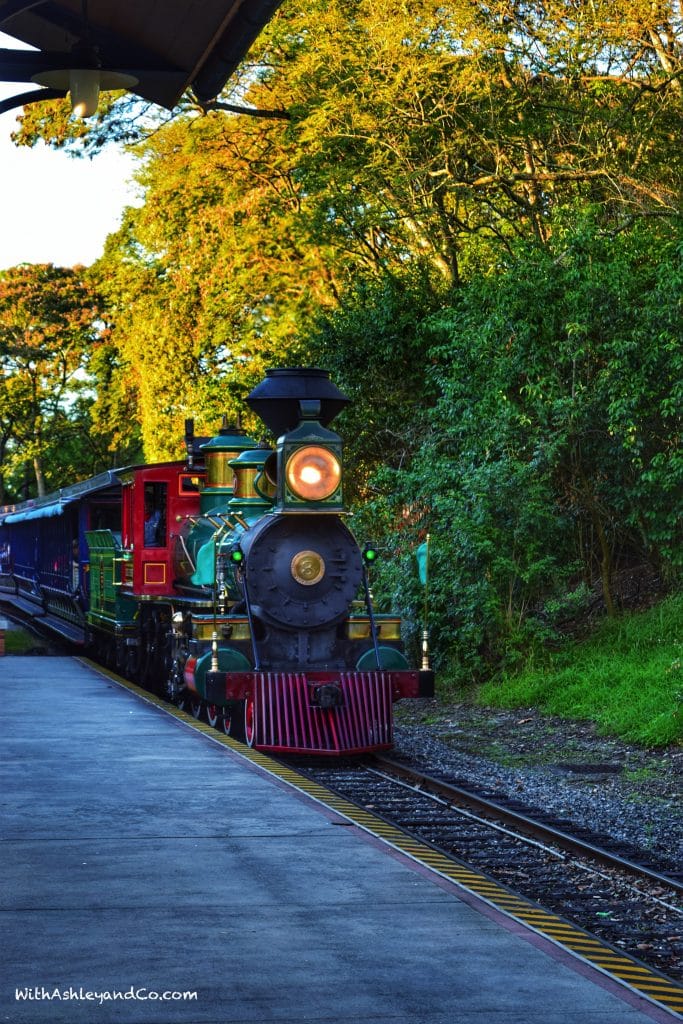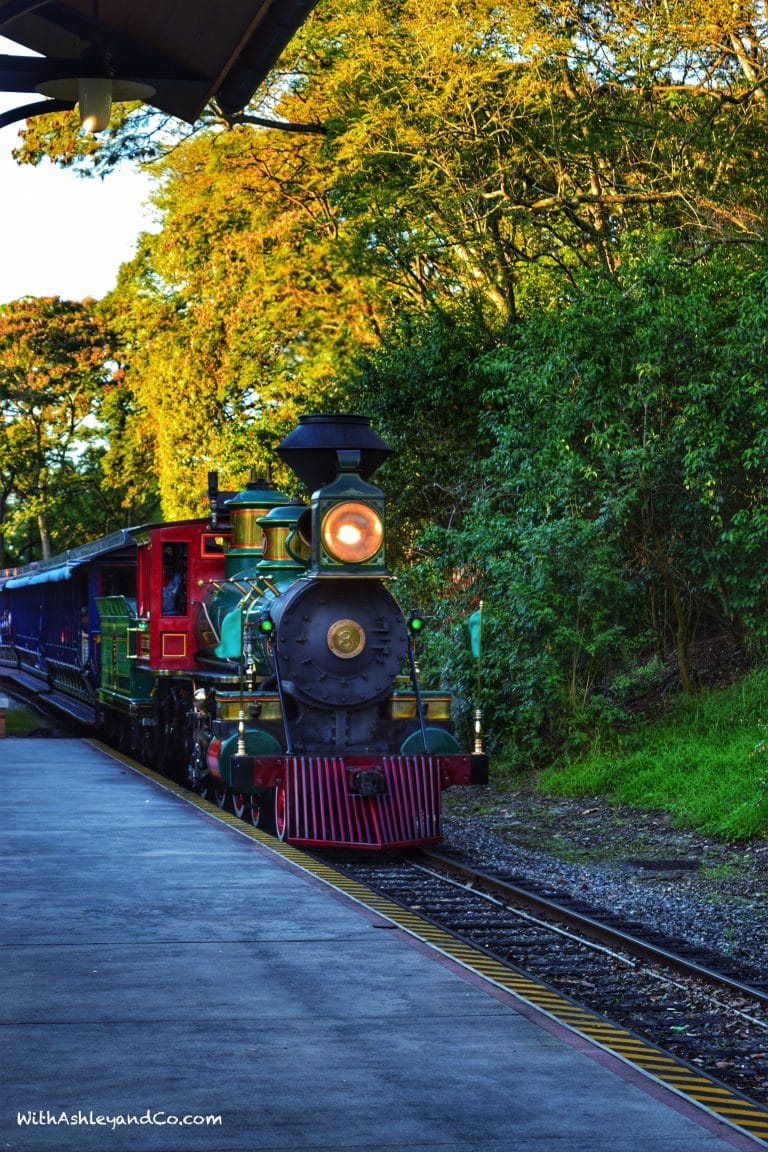 4. Main Street Vehicles
5. Pirates of the Caribbean
6. Happily Ever After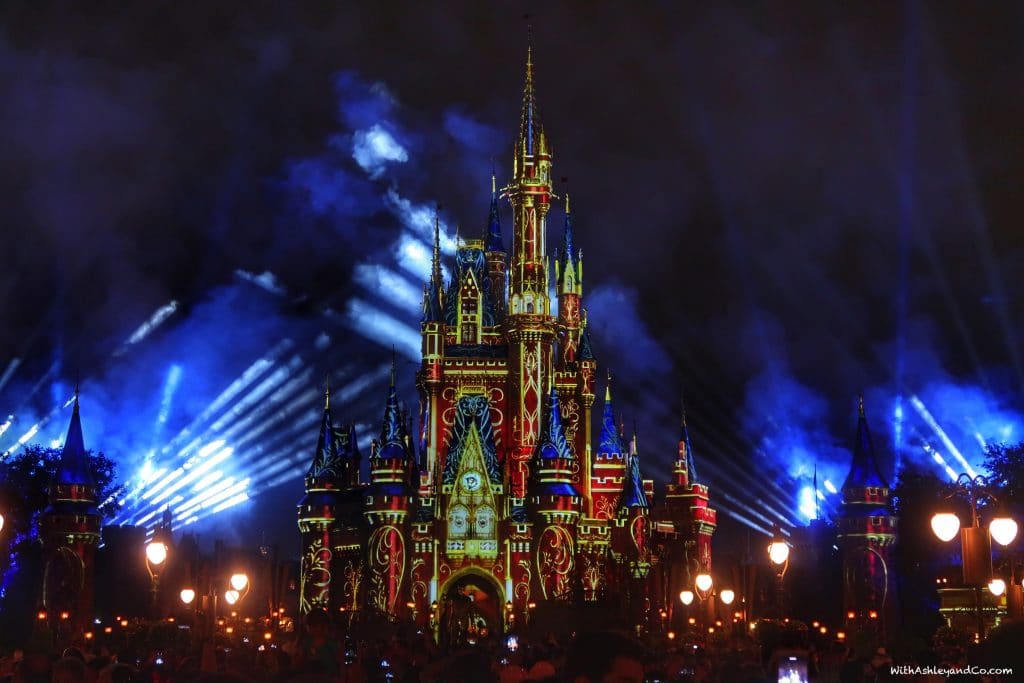 7. Peter Pan's Flight
8. Sorcerers of the Magic Kingdom
9. Enchanted Tales with Belle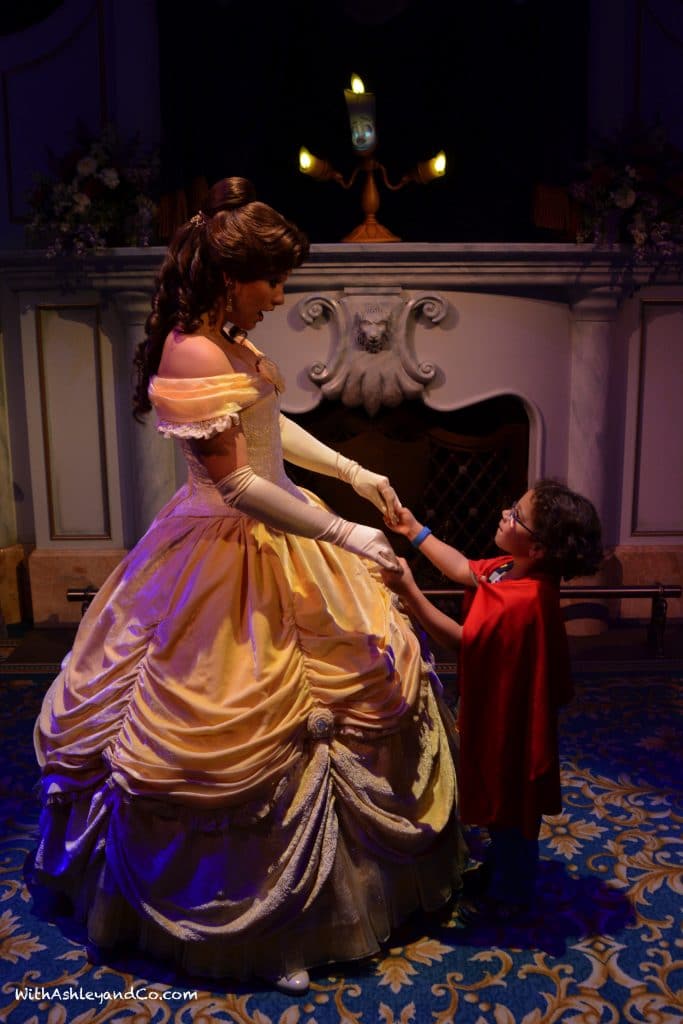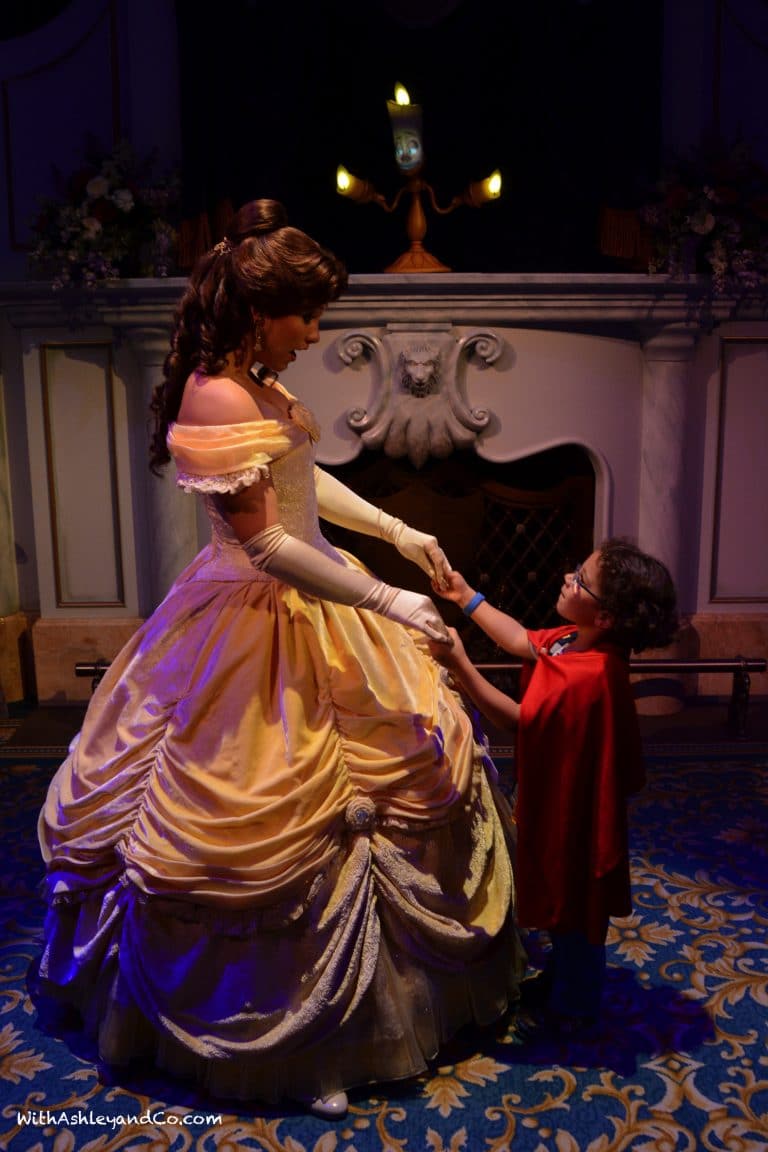 10. Mickey's Very Merry Christmas Party
Mickey's Very Merry Christmas Party is a magical, extra-ticketed event at Disney World. Special treats and merchandise are on sale throughout the Magic Kingdom. My favorite spot for the parade is Main Street U.S.A. Not only do you get a great view of the castle but you also can enjoy the magical snow falling during the parade. While at Halloween time Cast Members serve candy to everyone, during the Christmas Party, enjoy cookies and hot chocolate, included with the price of your ticket. If you do not want cookies, they also offer fruit.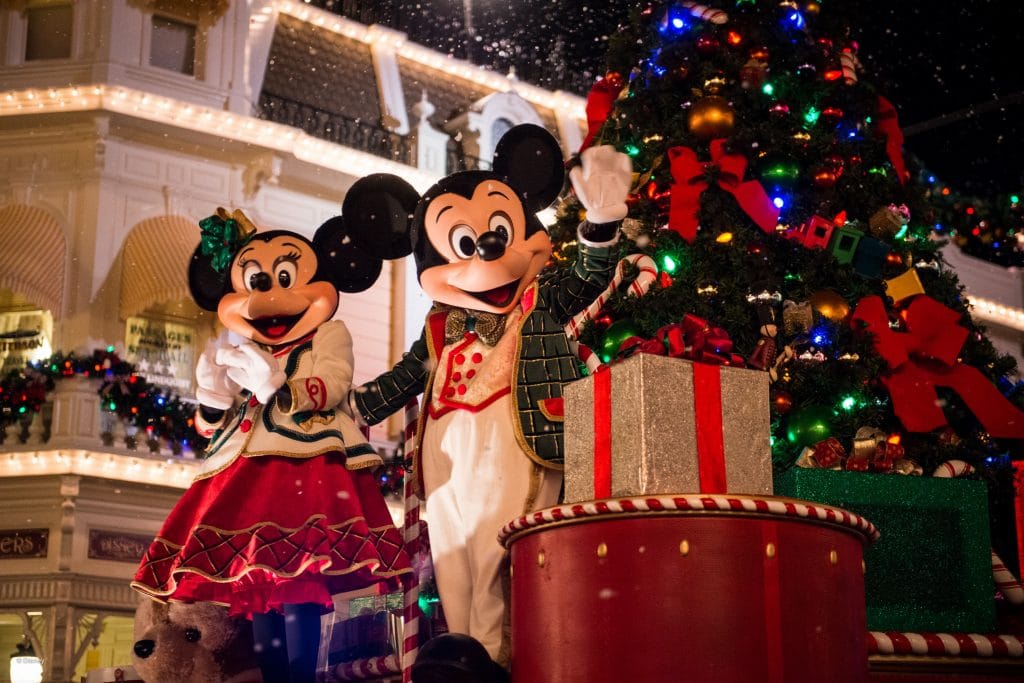 11. Meet Mickey Mouse at Town Square Theater
12. Splash Mountain
13. Jungle Cruise/Jingle Cruise
If you haven't experienced the Jungle Cruise during the holiday season you are missing out. It is all your favorite sassy skippers and puns with a festive flair.
14. Casey Jr. Splash 'N' Soak Station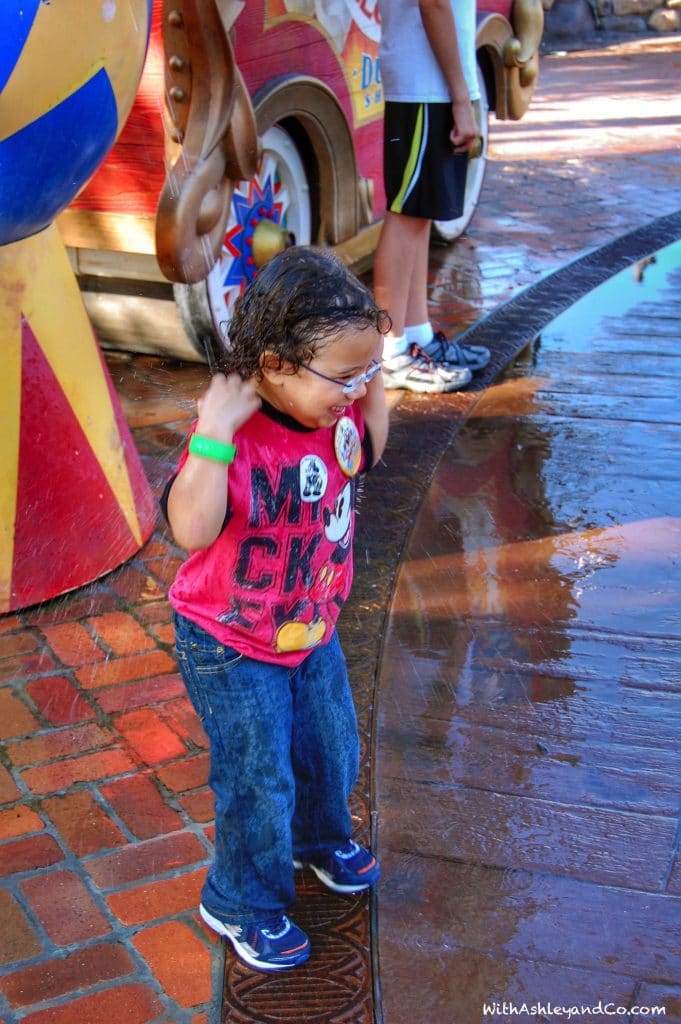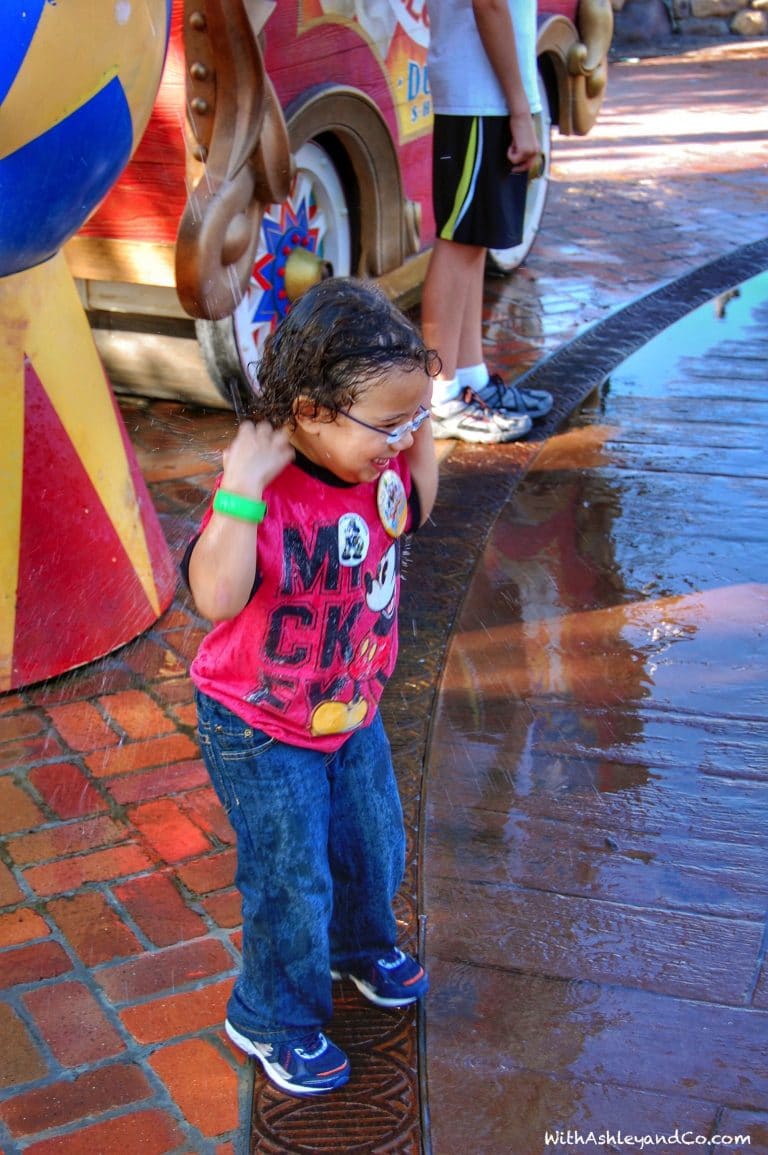 15. Captain Jack Sparrow's Pirate Tutorial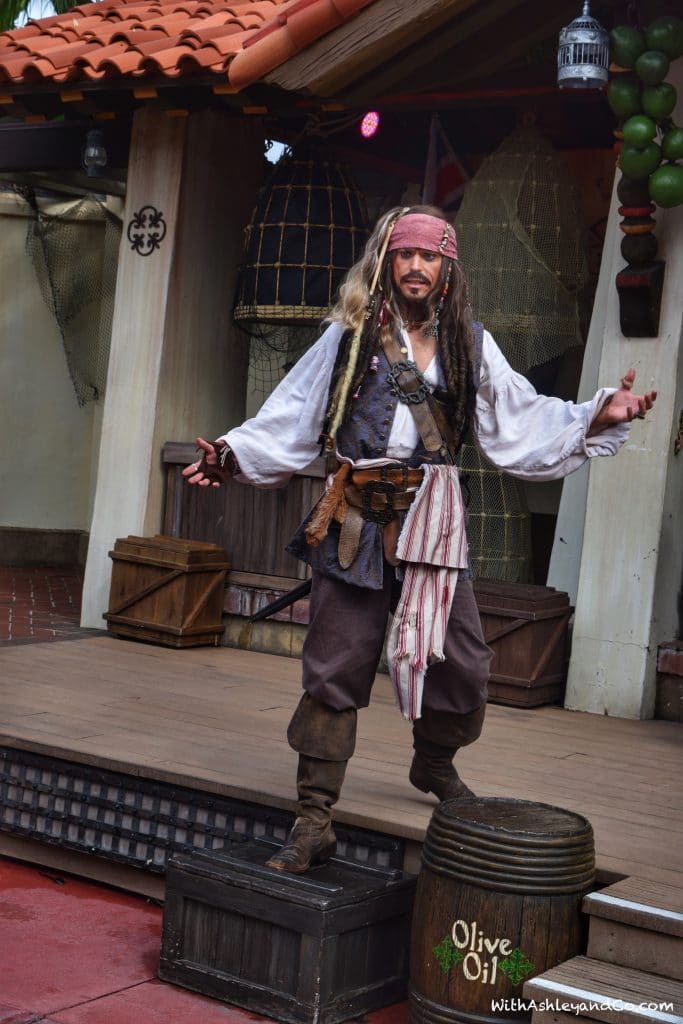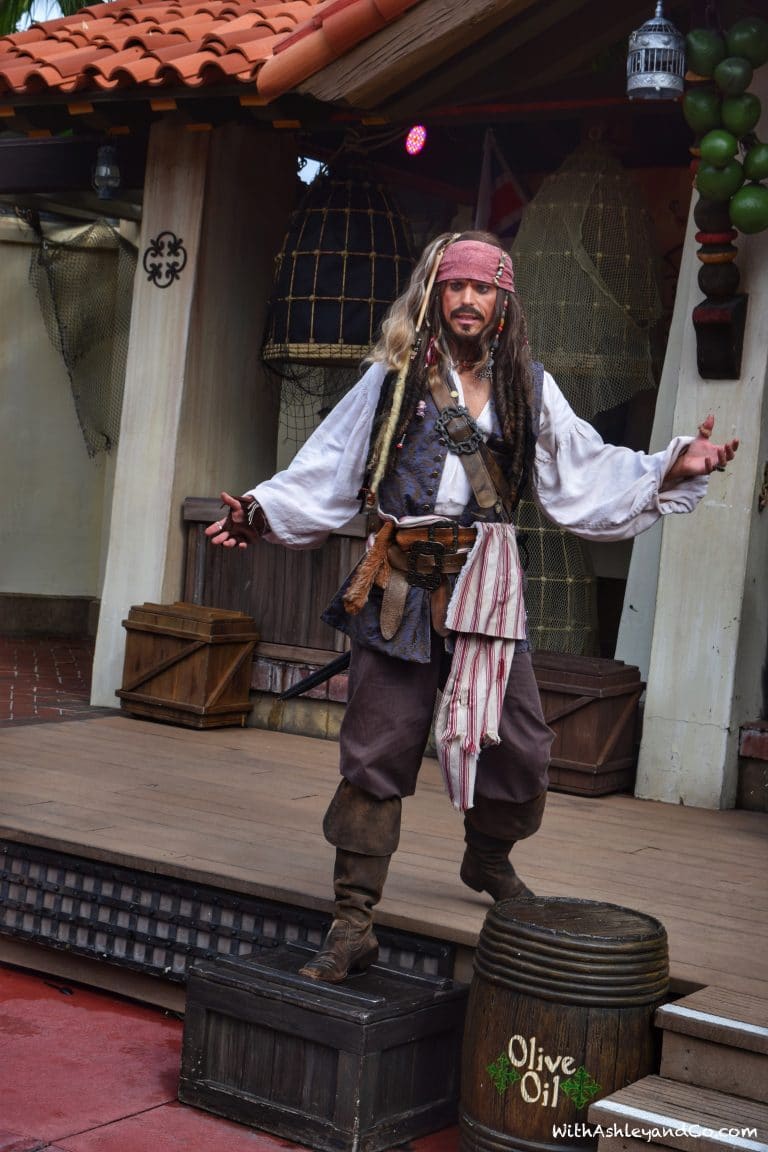 Captain Jack comes out and teaches all the kiddies in the audience how to be pirates. A few pirates in training will be chosen for one-on-one instruction with Captain Jack. My own little pirate was chosen one year and it was the cutest thing ever. Even if Jack through some shade my way, and I don't mean the kind that keeps you from sweating in the Florida sun.
16. Mickey's Royal Friendship Faire
This Castle stage show is played several times throughout the day. The end routine changes a bit depending on the season. Watch for colorful costumes that match the time of year.
17. Festival of Fantasy Parade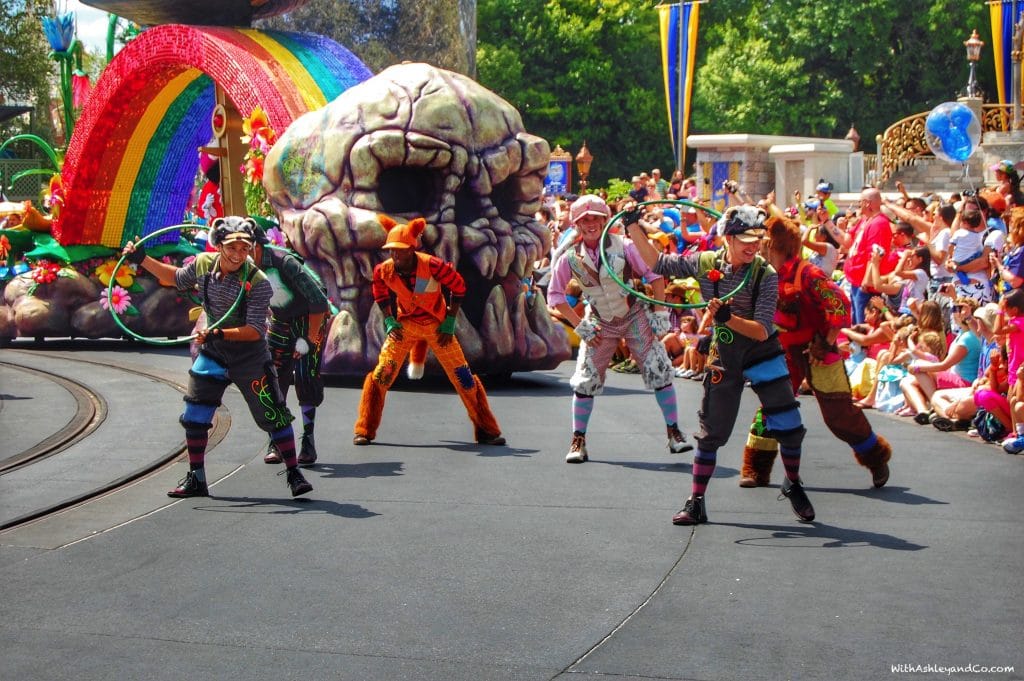 18. The Pirates League
It's the pirate equivalent to the royal makeovers at Bibbidi Bobbidi Boutique. At The Pirates League, everyone in the family ages 3 and up can transform into a Scurvy Pirate, Captain Hook, an Empress, or a mermaid!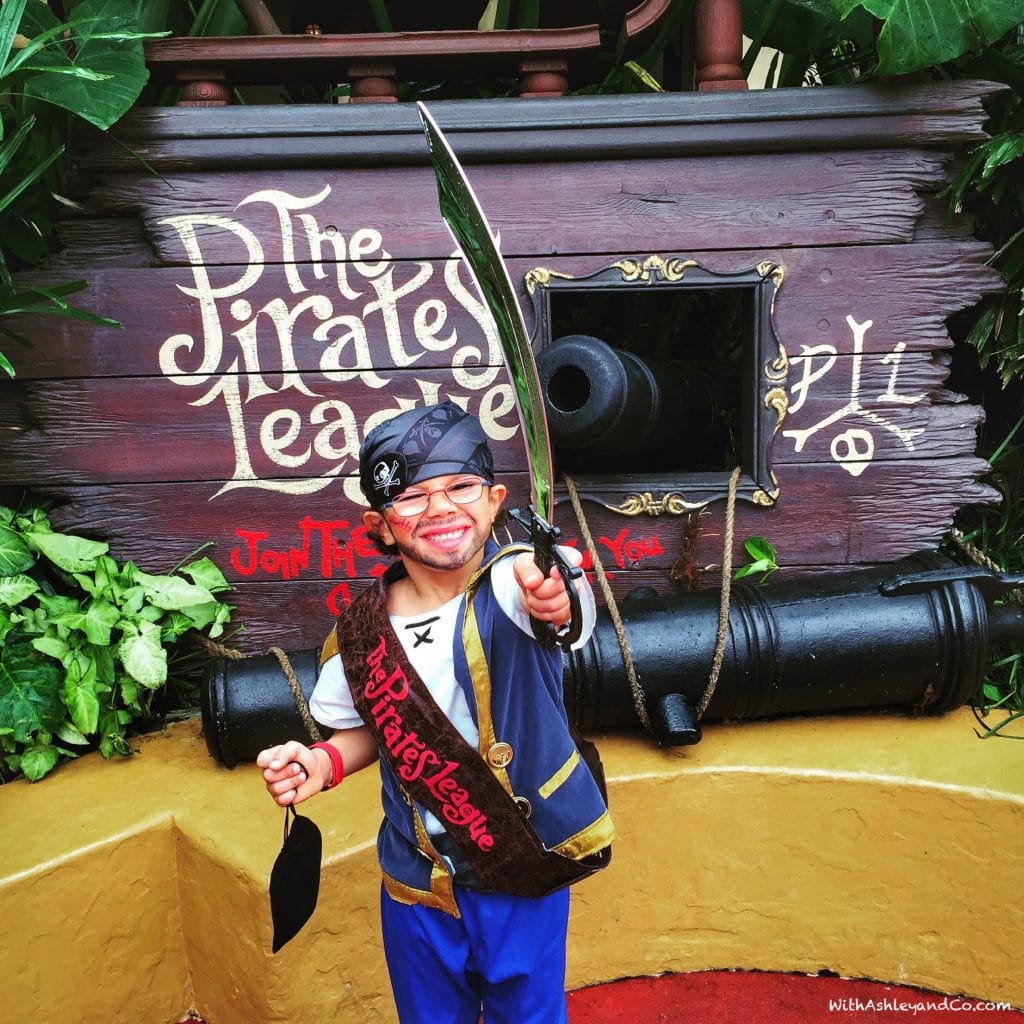 19. Bibbidi Bobbidi Boutique & Character Couture Packages
Young Princesses and Princes age 3-12 meet their Fairy Godmother in training and get turned into beautiful princesses and handsome princes, ready for any ball. After your child is finished, take the time for the photoshoot with Disney PhotoPass Photographers. These pictures are priceless and are included in your Memory Maker.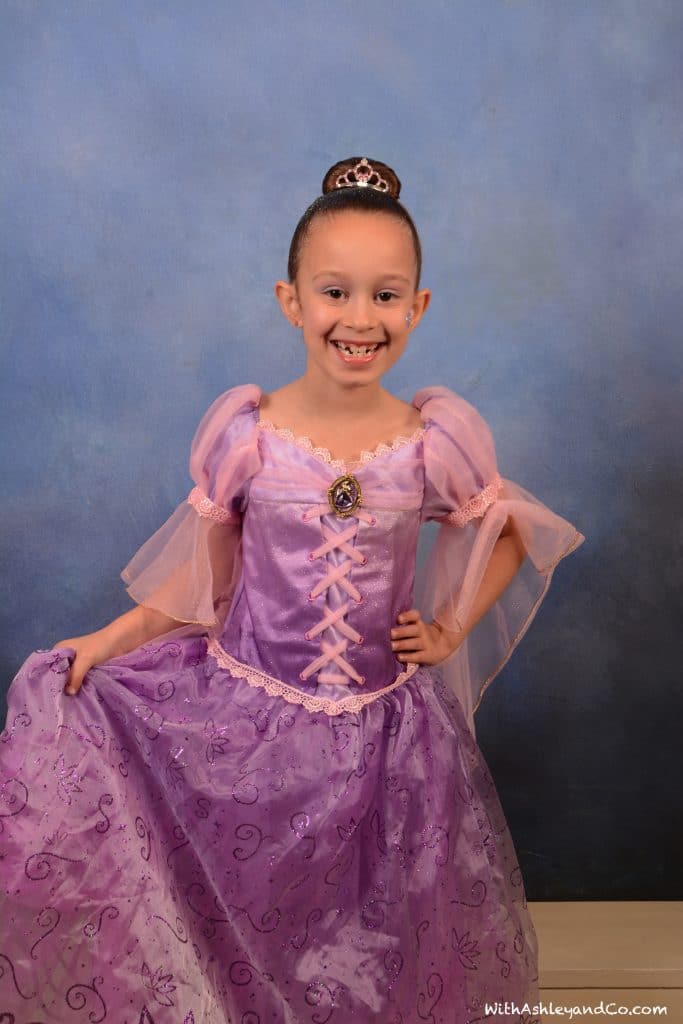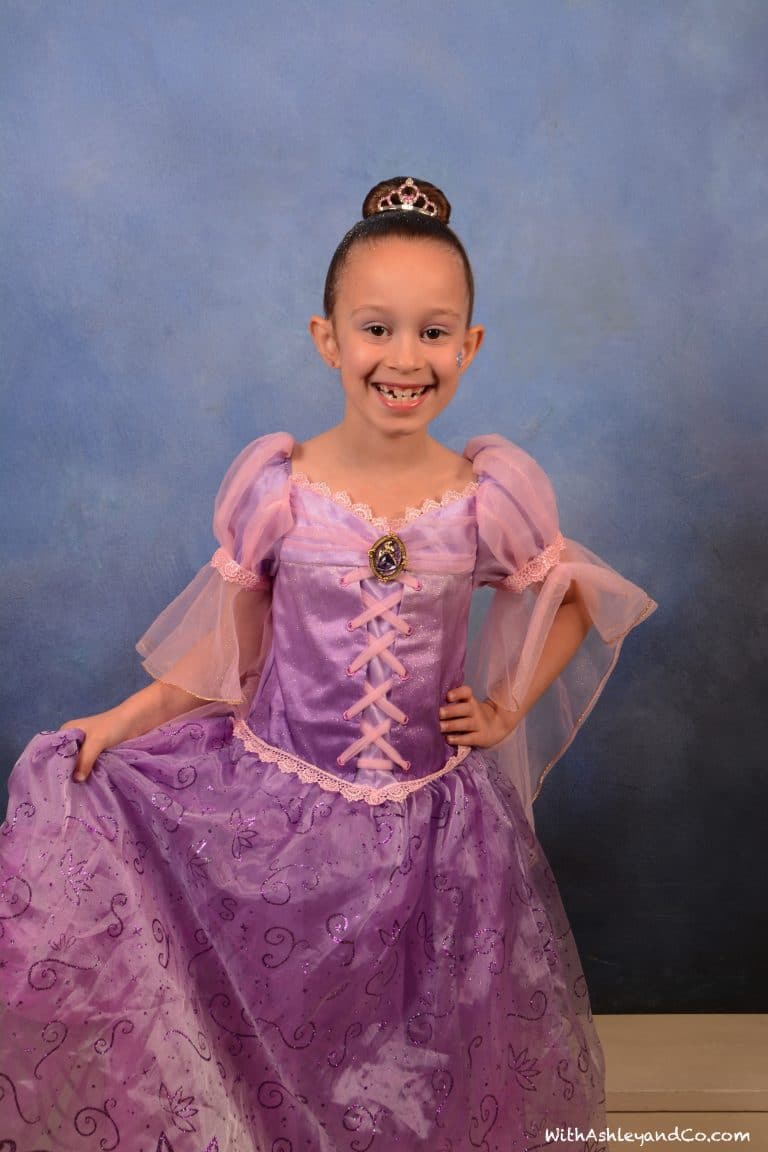 When my daughter first did the Bibbidi Bobbidi Boutique I was jealous. I mean I want a Fairy Godmother in Training to make me over too. Darn kids have all the fun! Well, Disney heard my cries. Character Couture is new at Walt Disney World and is the makeover we have always wanted. My friend Patty was able to experience this and she wrote all about the Character Couture Packages.
Look at how adorable her and my friend Tania are! I need someone to go do this with me. My husband would definitely not agree to any glitter lol! Note: Character Couture is not inside Bibbidi Bobbidi Boutique. It is available at select resorts.
20. Move It! Shake It! Dance & Play It! Street Party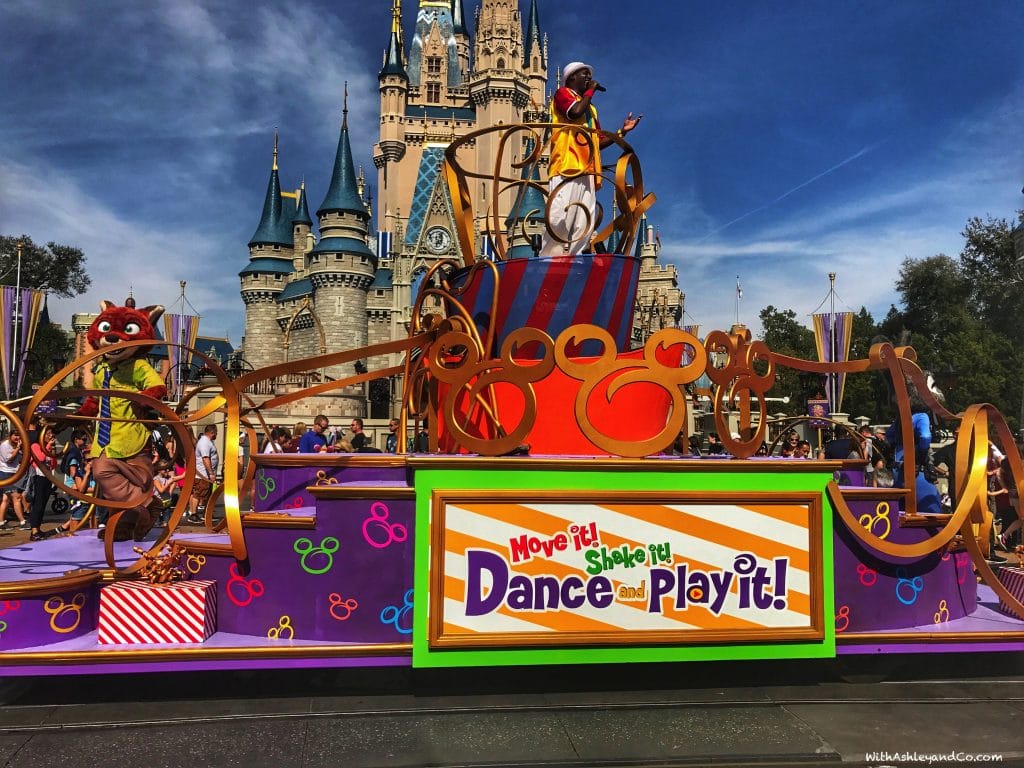 21. Mickey's Not So Scary Halloween Party
Mickey's Not So Scary Halloween Party is a special ticketed event that our whole family loves. You can dress-up, trick-or-treat around the Magic Kingdom, meet special characters, watch the Sanderson Sisters take the stage, marvel at the Boo to You parade, and experience the awesome HalloWishes fireworks show! See more of our Mickey's Not So Scary Halloween Party fun!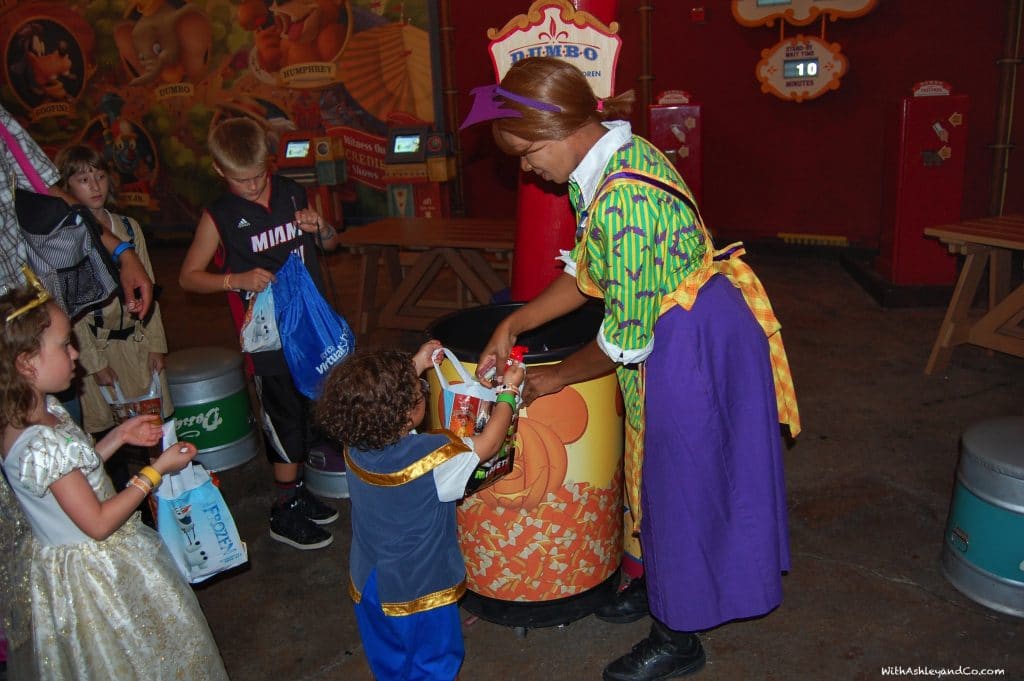 22. The Barnstormer a.k.a Goofy's Ride
23. Dumbo The Flying Elephant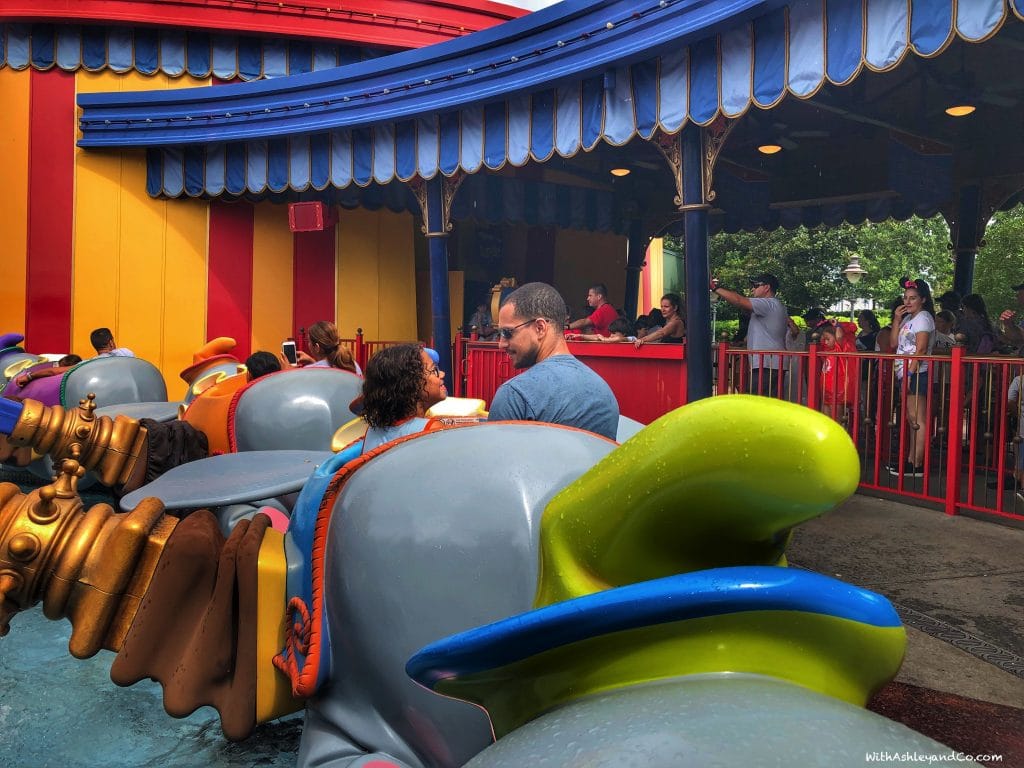 Bonus: The Dumbo queue area is a great place to sit in the air conditioning and relax. Kids can roam free and play while you wait for your time in the line. Even if the ride isn't busy, guests are allowed to hangout inside until they are ready to take flight!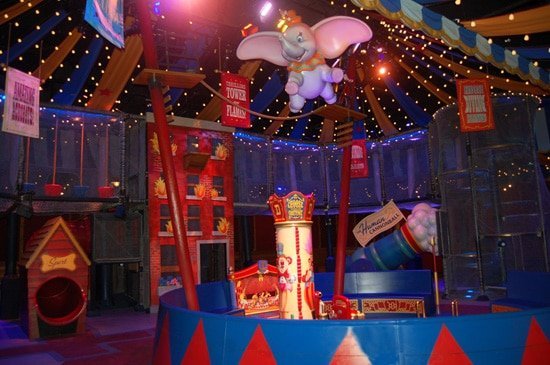 Things to do at Animal Kingdom
24. UP! A Great Bird Adventure
Formerly Flights of Wonder, this all new show brings Dug and Russell on stage with some colorful feathered friends. Sit close to the front and the aisles if you want a chance at being part of the show.
25. Finding Nemo- The Musical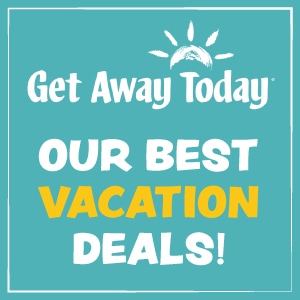 26. Festival of the Lion King
My second must do in Animal Kingdom. Festival of The Lion King is an amazing show full of stunts, dances, and high flying acrobatics. With some jokes from everyone's favorite Meerkat. I recommend getting a Fast Pass for the show, and checking in 30 mins prior to the opening of your Fast Pass. This way you will get your pick of the seats in the designated section.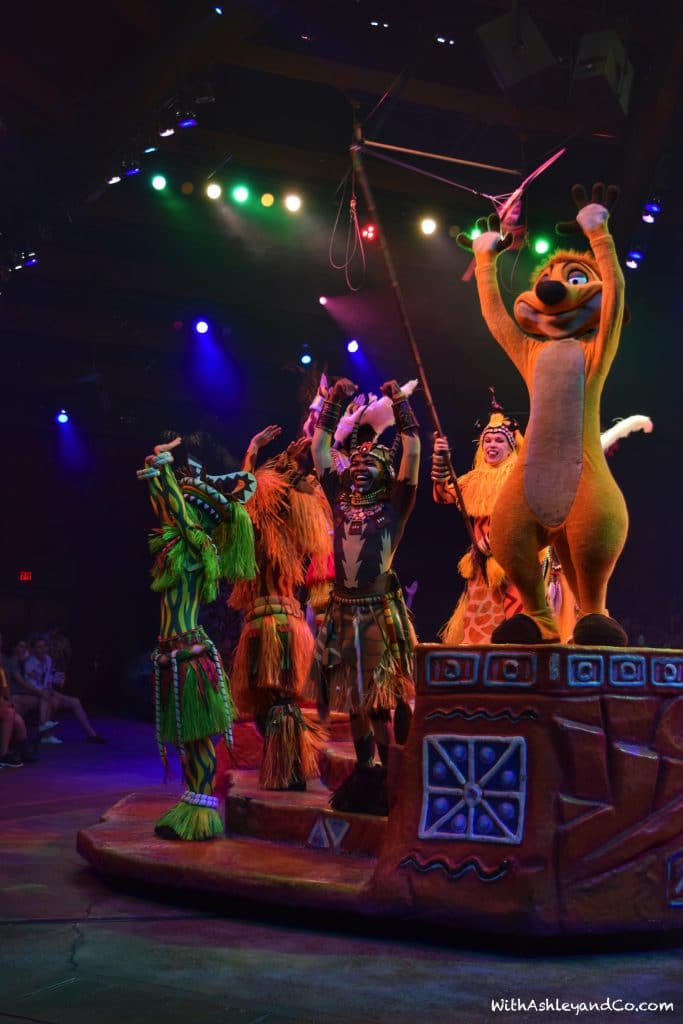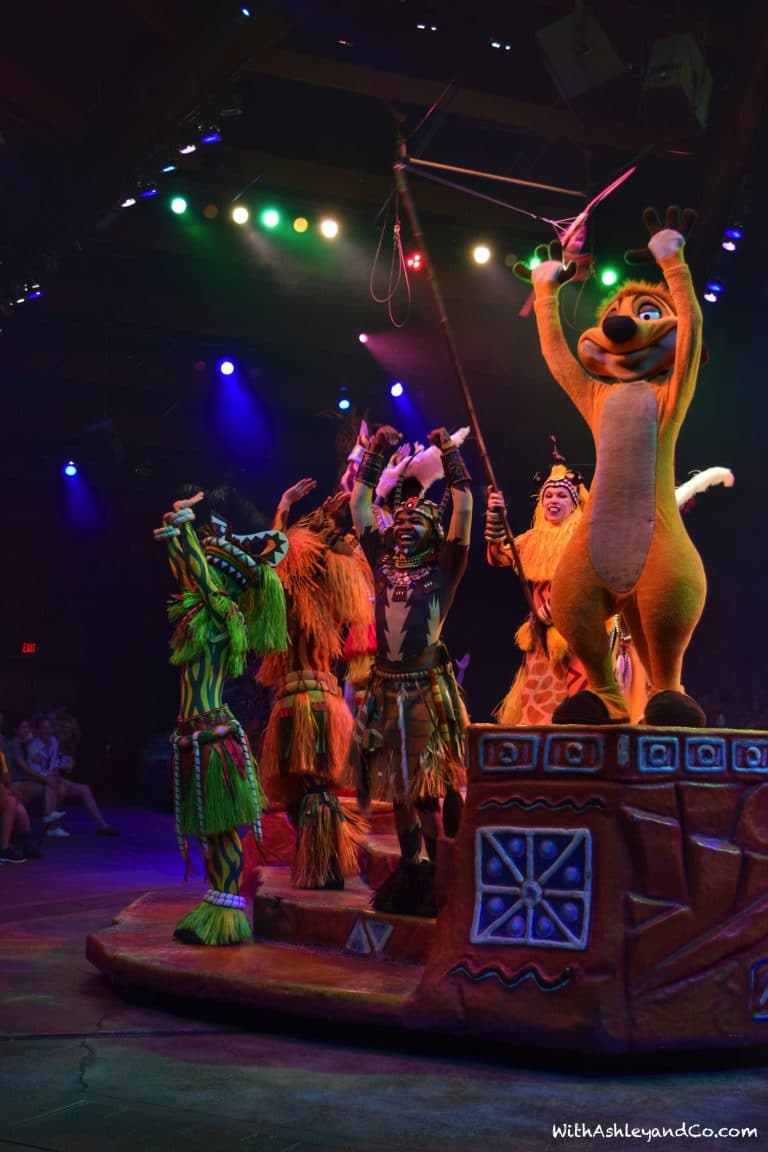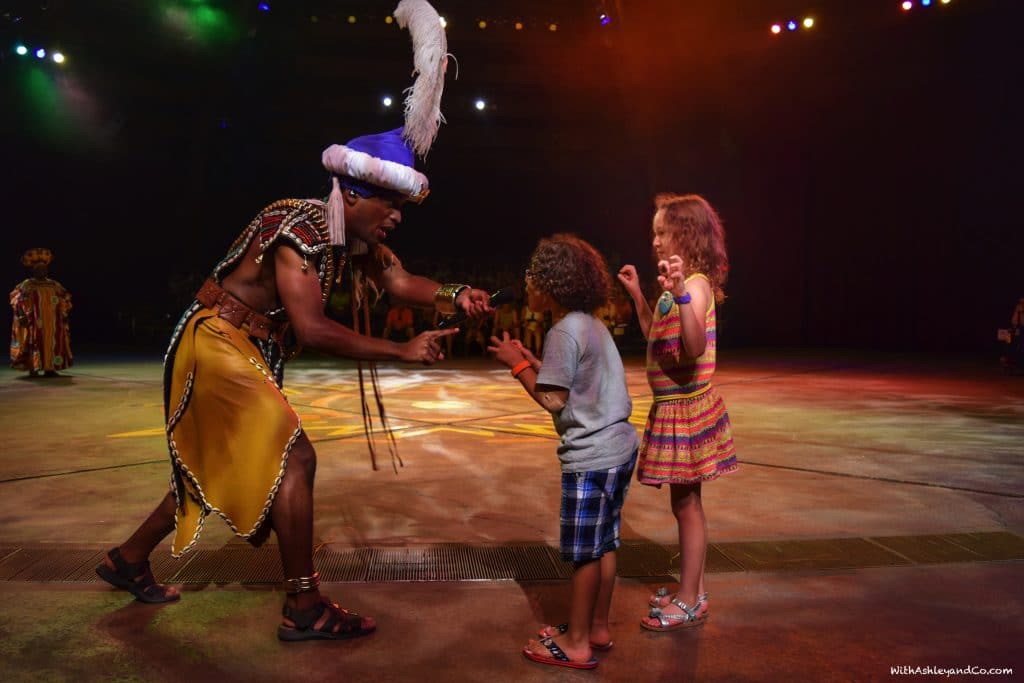 27. Harambe Wildlife Parti
28. Wild Africa Trek
29. Rivers of Light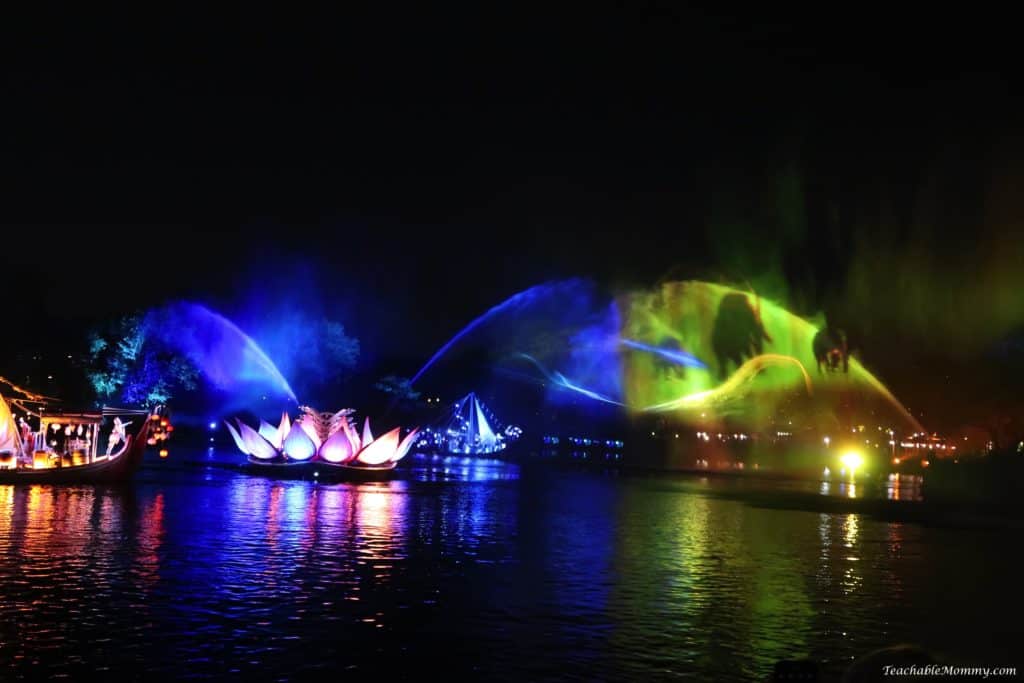 Get my Tips For Rivers of Light at Animal Kingdom to ensure you have the best seats in the pavilion.
30. Expedition Everest
This is one of our favorite coasters and it's even cooler at night! Literally and figuratively some days.
31. Kilimanjaro Safaris
Hands down this is my favorite thing to do in Animal Kingdom. A close, close, second is The Festival of the Lion King. You can beat a ride through Disney's own safari. The best time to ride the safari are right when the park opens or in late afternoon when dusk is approaching. The animals are the most active or at least visible like these uber relaxed lions. If you make it to the park for opening, you won't even need a FastPass. Most people are heading to Pandora leaving the rest of the park with little to no wait times.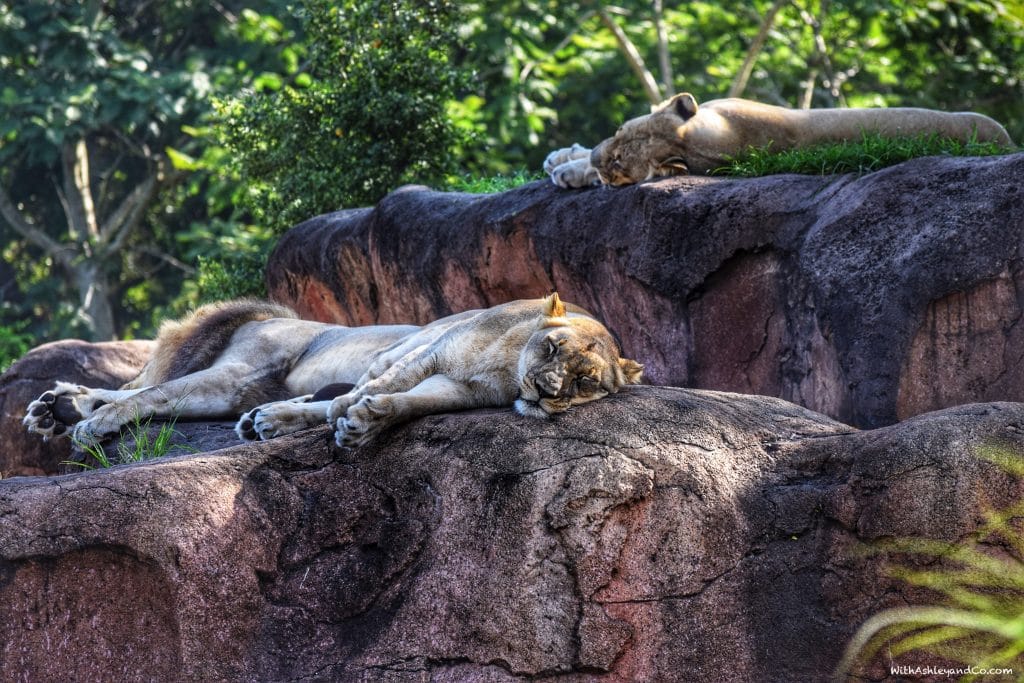 32. Wildlife Express Train to Rafiki's Planet Watch
33. Pandora the World of Avatar
Flight of Passage is a must ride! It is like Soarin' on steroids. Wander back through Pandora at night to really appreciate all the bioluminescence.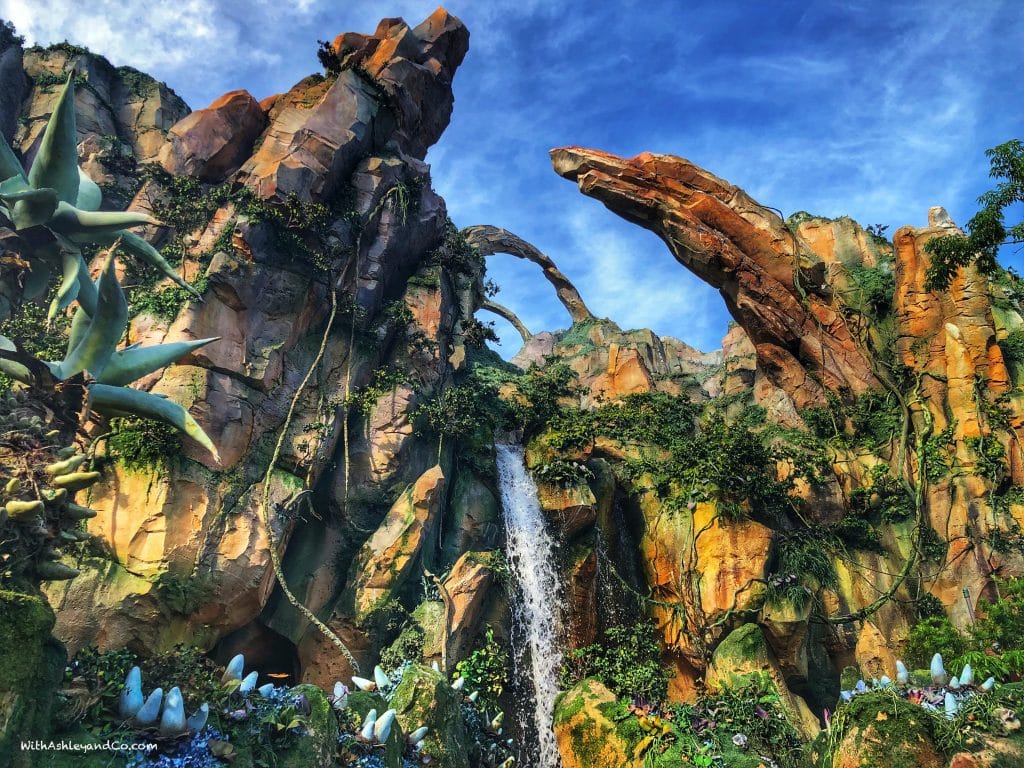 34. Wilderness Explorers
35. Tree of Life Awakenings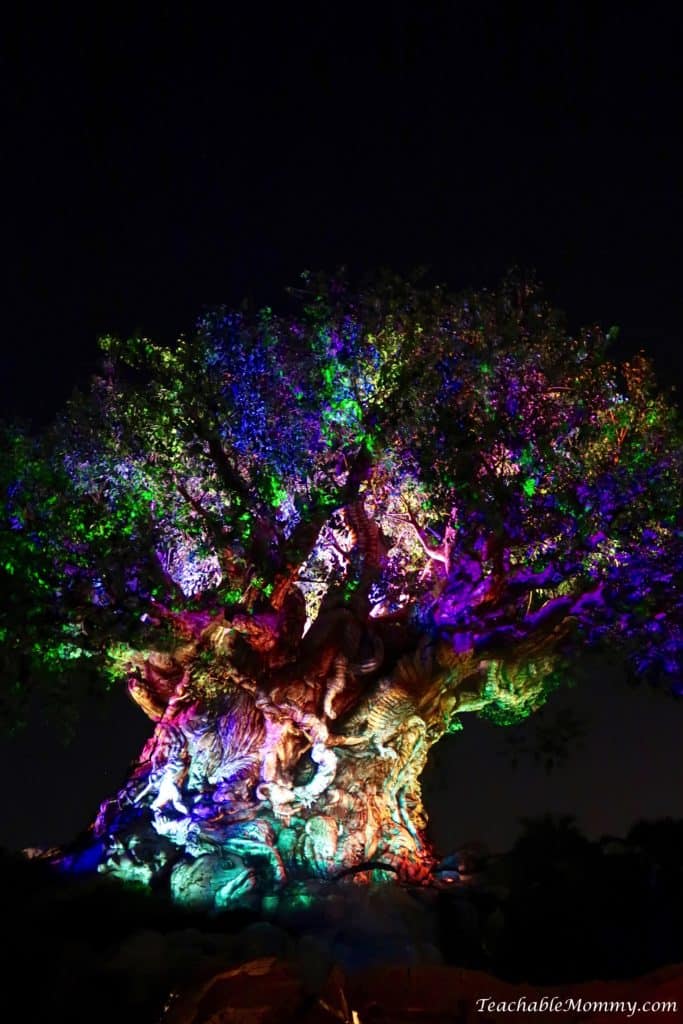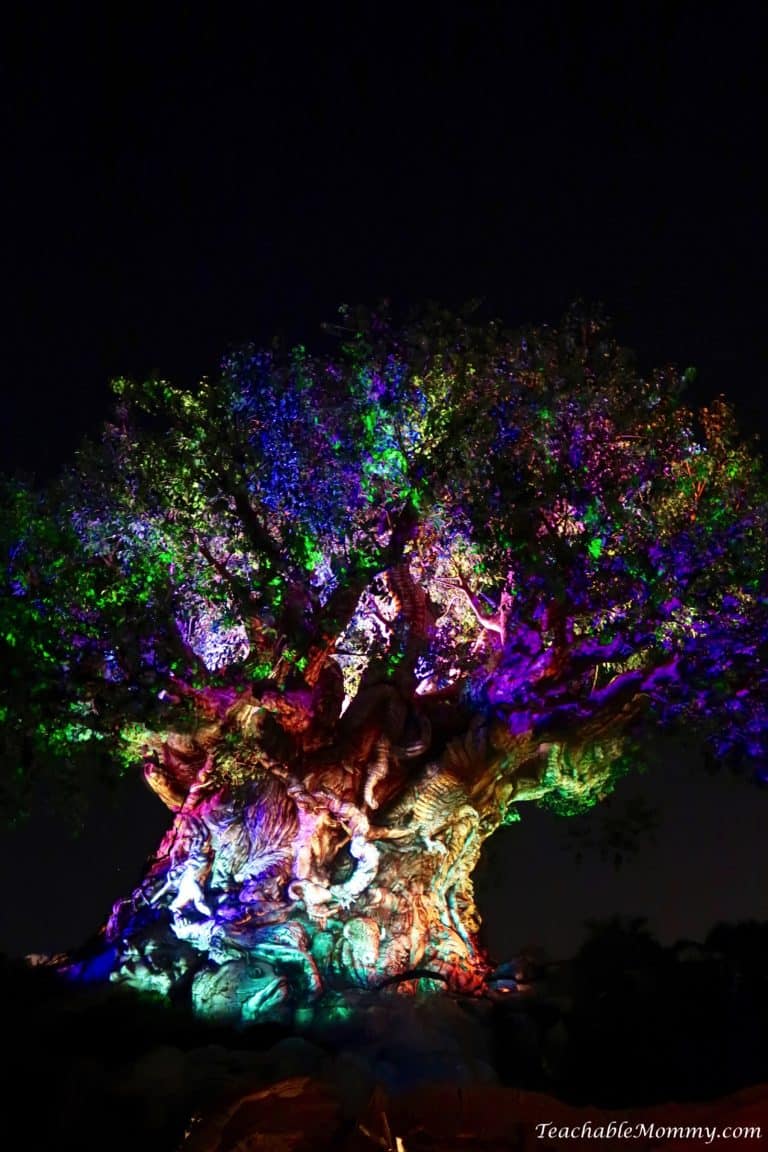 Things to do at Epcot
36. Test Track
37. Frozen Ever After
38. Soarin'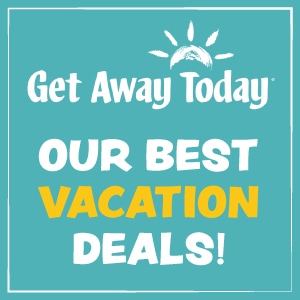 39. Kidcot Fun Stops
40. Epcot International Flower and Garden Festival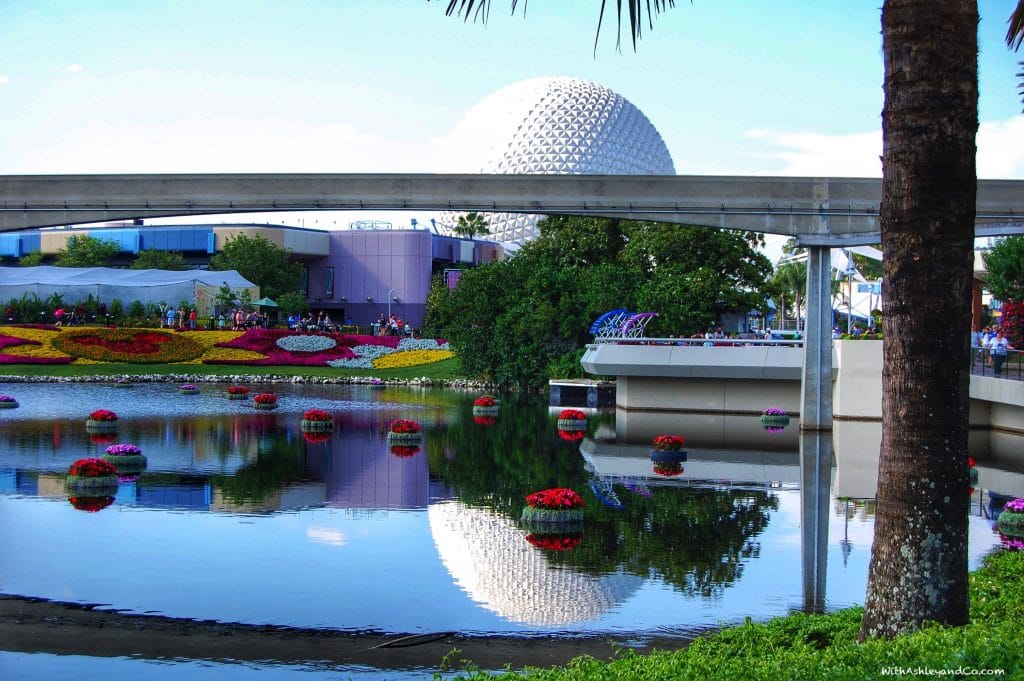 41. The World Showcase
One of the best places in all of Disney World to find delicious food and drinks. Nachos in Mexico, Pretzels in Germany, Macaroons in France, excuse me while I go book another trip.
42. Turtle Talk with Crush
43. SeaBase
44. Epcot International Food and Wine Festival
45. Spaceship Earth
Thank the Phoenicians!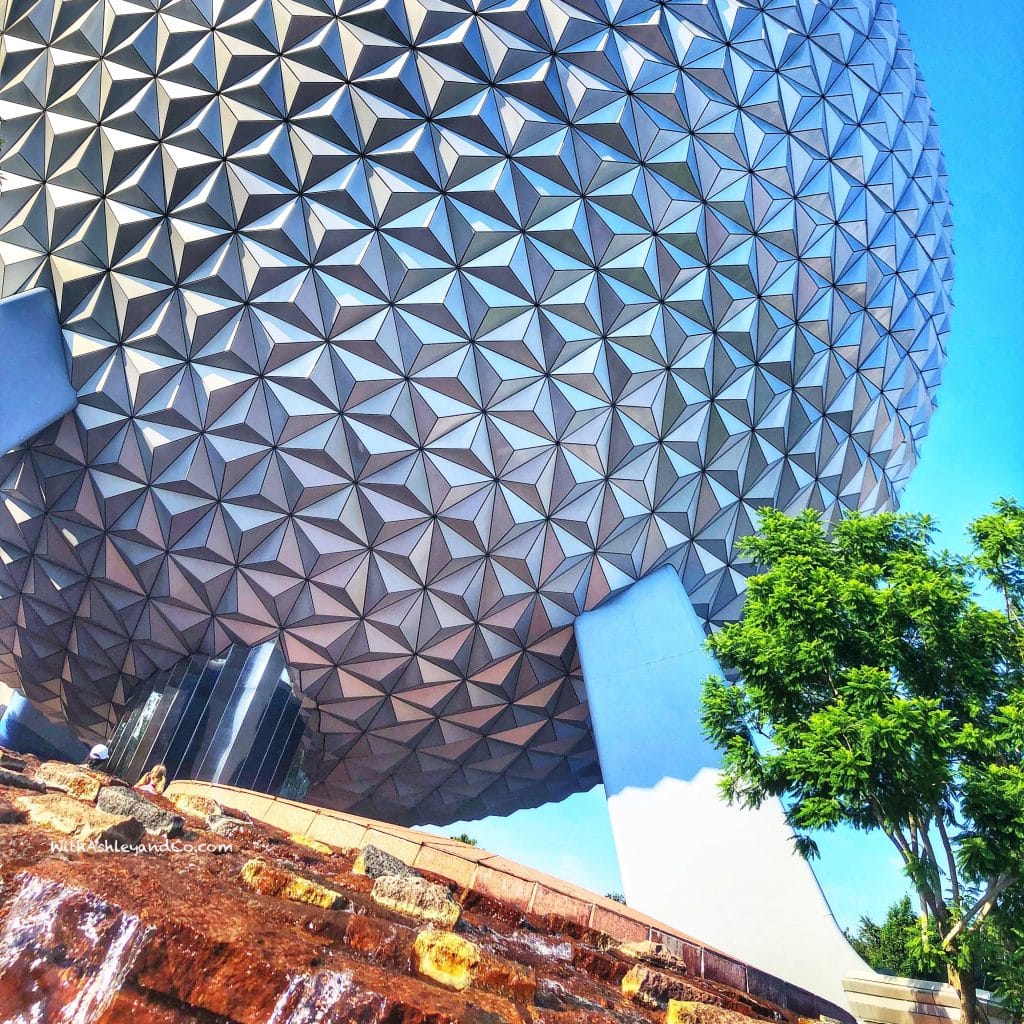 46. IllumiNations Reflections of Earth
Bonus: Epcot International Festival of the Arts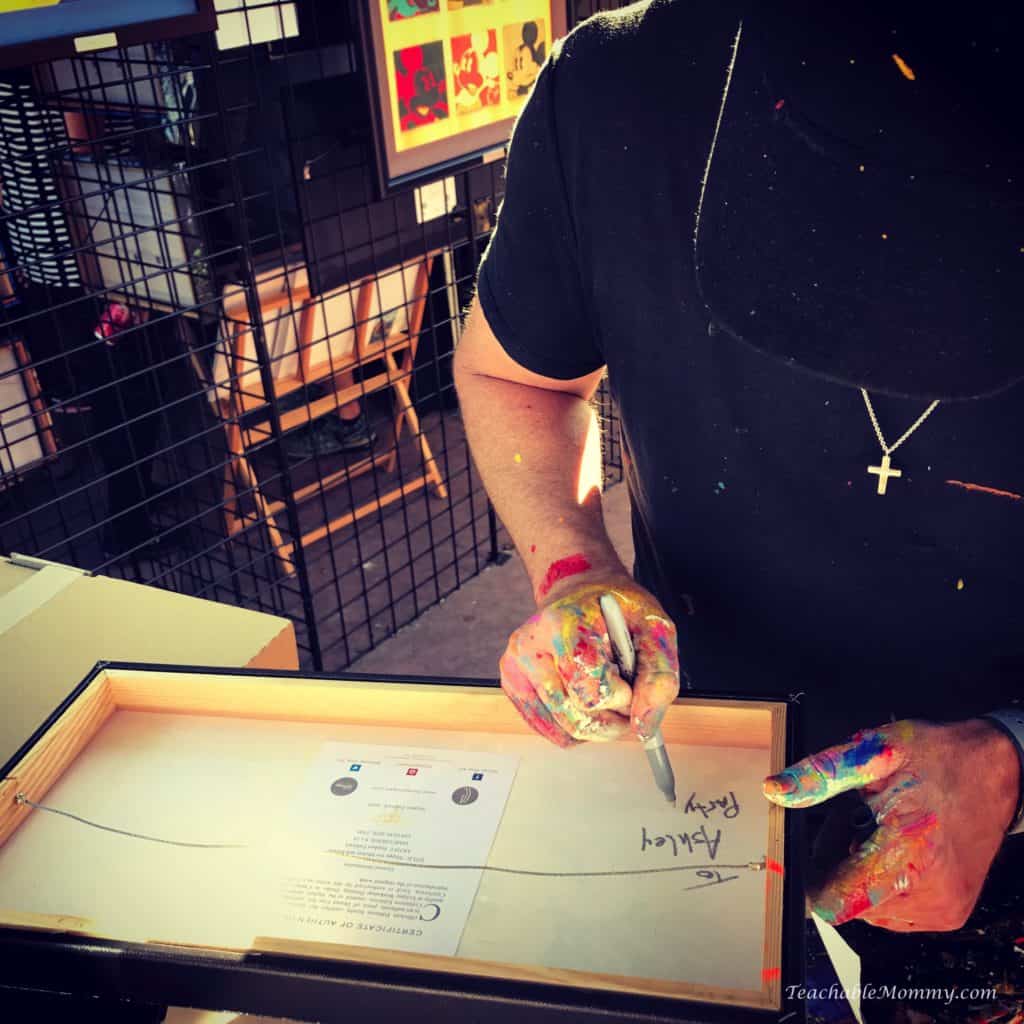 Things to do at Hollywood Studios
47. The Twilight Zone Tower of Terror
48. Beauty and the Beast Live on Stage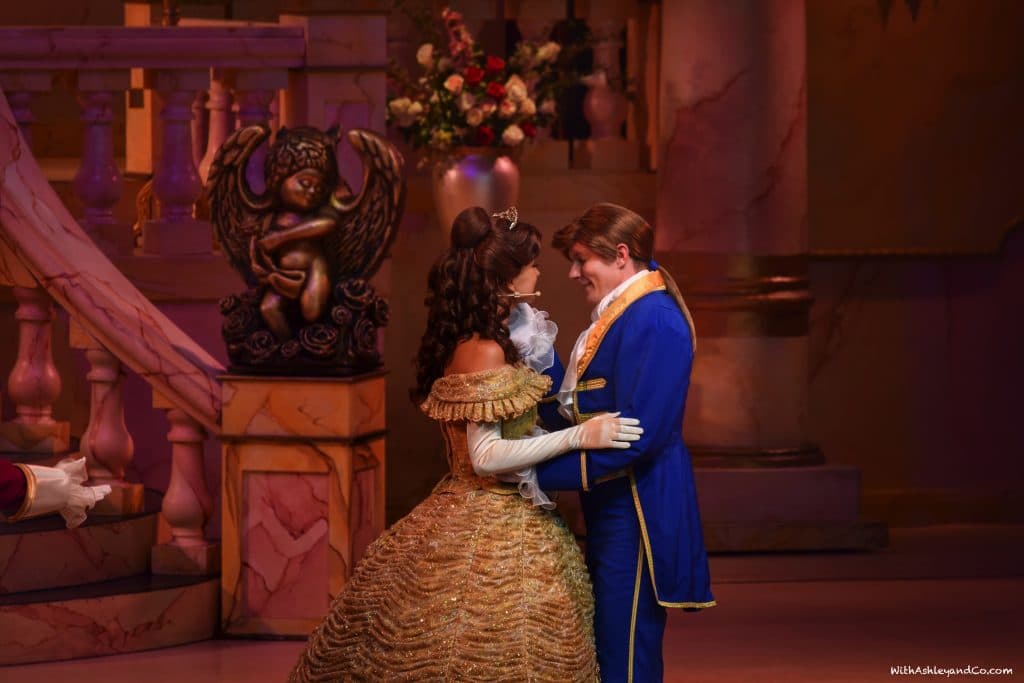 49. Fantasmic!
50. Rock 'n' Roller Coaster
51. Star Tours
52. Toy Story Land
Play Big in Andy's backyard when you journey into Toy Story Land. This area of Hollywood Studios is larger than life, colorful, and a lot of fun. And no you don't need to be obsessed with Toy Story to love it here. Slinky Dog Dash is a blast!! You have to ride it!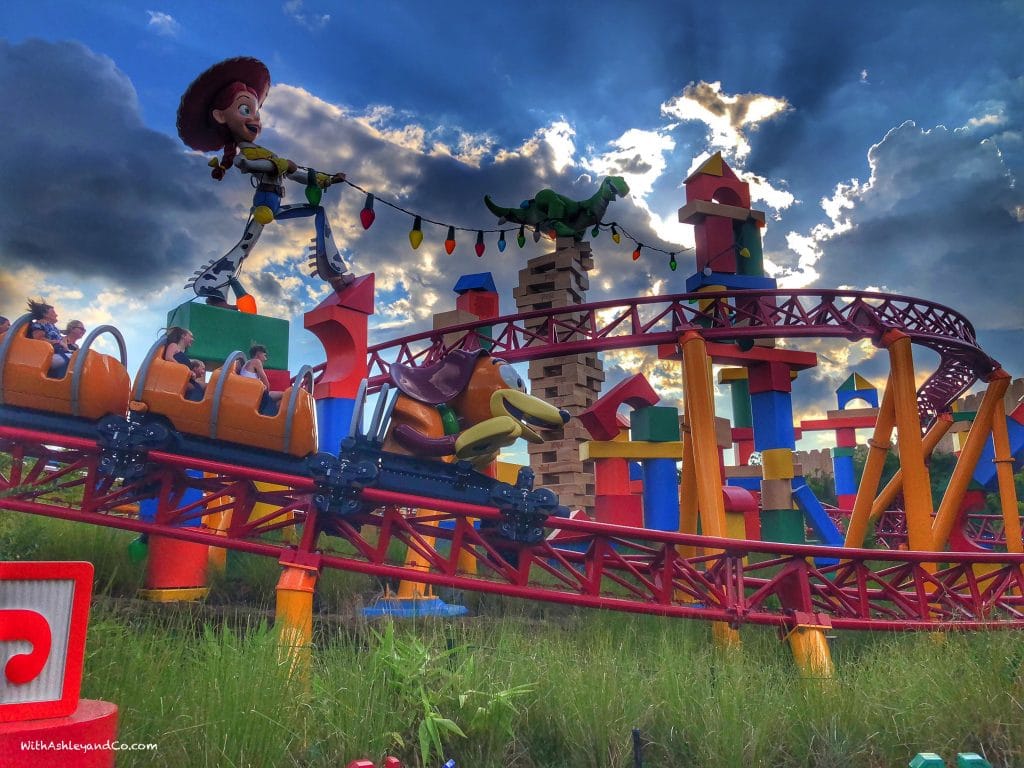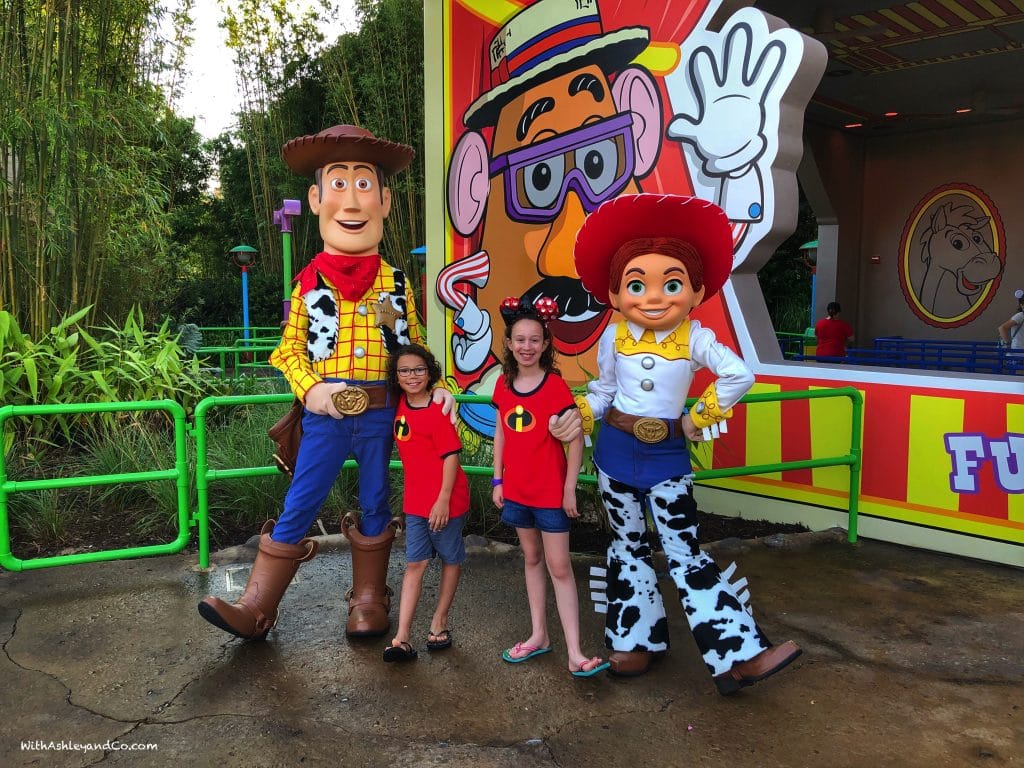 Woody & Jessie, Buzz, and The Green Army Men are around the area for guests to take photos with. The Green Army Men march around checking on how all the toys are enjoying their days and there is even a Green Army Man Band! Rope Drop with us in the video below to see more of our day at Toy Story Land!
Rope Drop Toy Story Land at Hollywood Studios
53. Walt Disney: One Man's Dream
This Disney Nerd enjoys looking at the history of Walt Disney and the parks themselves.Currently you can meet Star Lord and Baby Groot inside!
54. Star Wars Galaxy's Edge
Watch out for Storm Troopers as you make your way through Batuu. You can meet Kylo Ren, BB-8, Chewbacca, and more. Fly the Millennium Falcon or escape the First Order in Rise of the Resistance. Try the blue and green milk and tell Oga I said hi!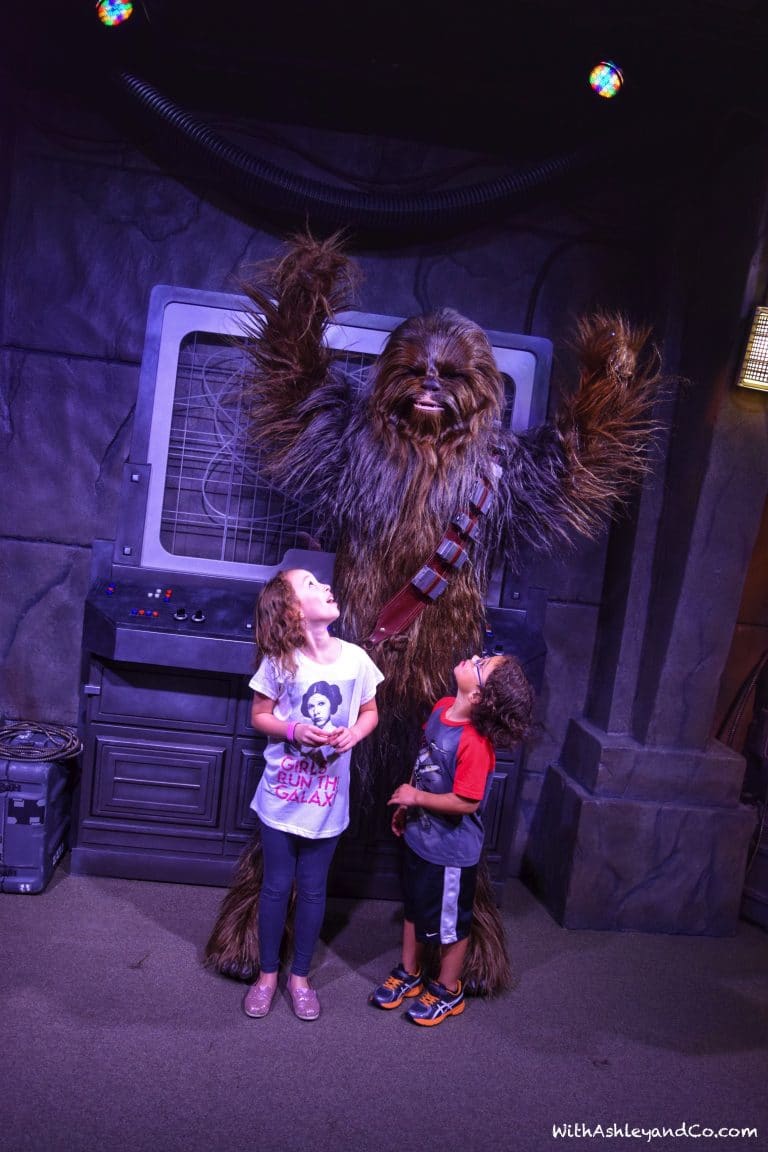 55. Jedi Training
We happened to luck out, or was that Pixie Dust, when the kids did Jedi Training: Trials of the Temple. If you want to sign your kids up for this free event, you need to be at Hollywood Studios for Rope Drop. Head straight to signup and choose your time. Come back when your ticket tells you too and you are all set to battle The Dark Side.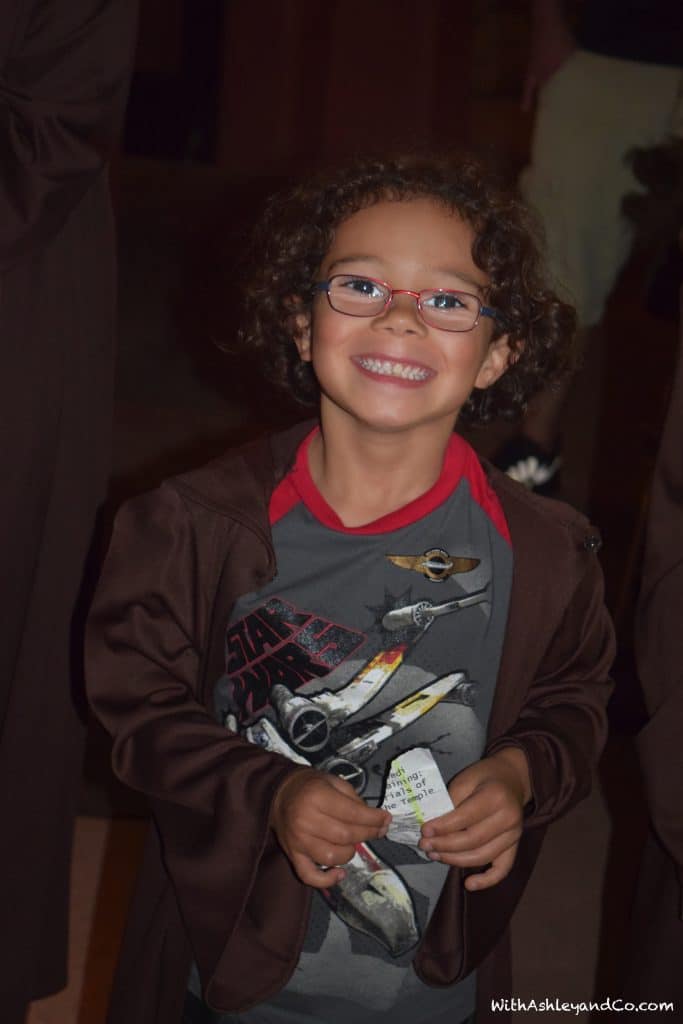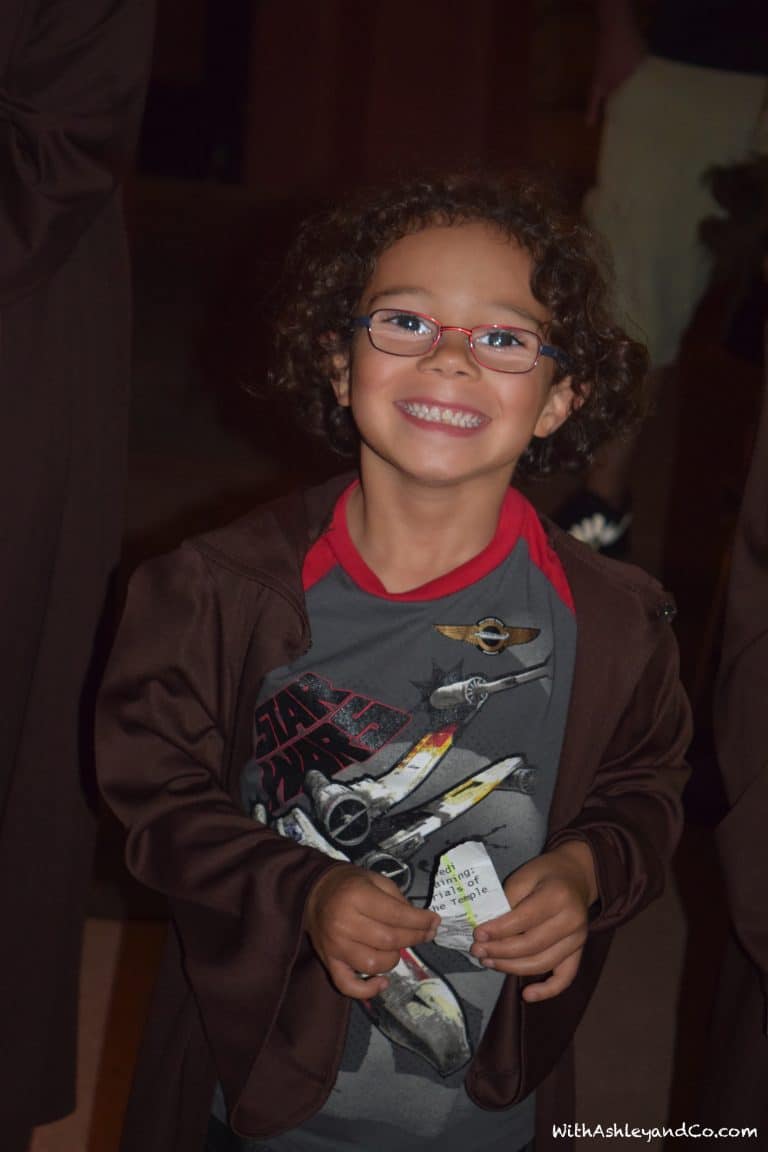 56. Star Wars: A Galactic Spectacular
Bonus: A guide to all the Star Wars fun at Walt Disney World
Must Have Disney World Food
57. Gaston's Tavern
I once encountered a fellow guest demanding for Butterbeer. He knew this is where Disney World sells it. Although it does not have Butterbeer (wrong park friends) it is the home of Le Fou's Brew and a giant cinnamon roll.
58. Be Our Guest
Open for breakfast, lunch, and dinner. I recommend going to dinner. It is the only time The Beast is home to greet his guests. The Grey Stuff is delicious.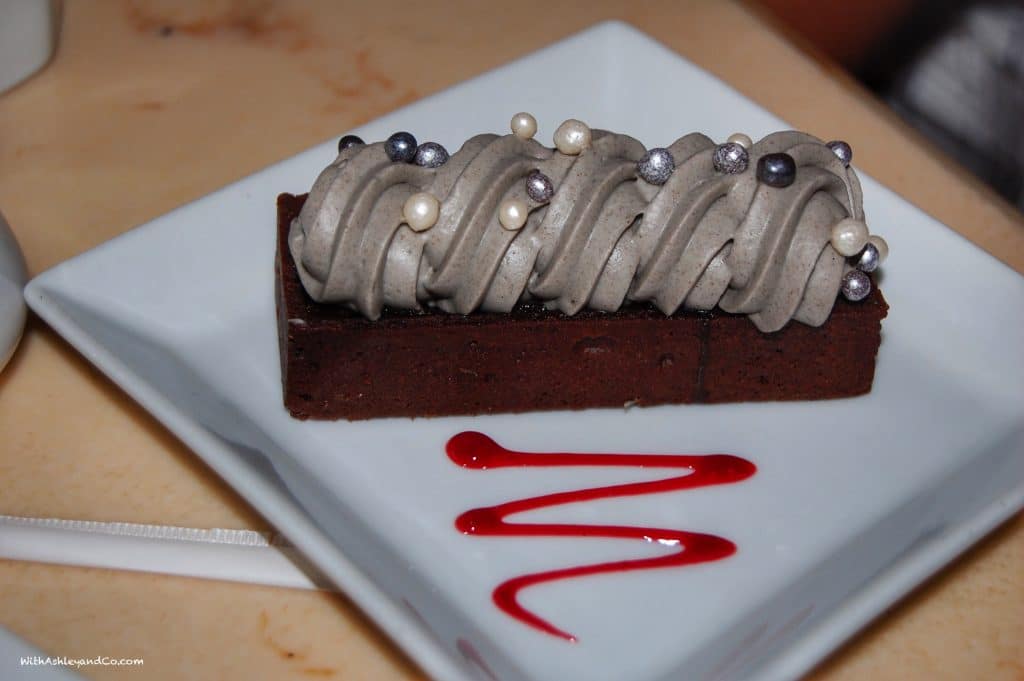 59. 1900 Park Fare
Try the Supercalifragilistic Breakfast or Cinderella's Happily Ever After Dinner. This fun dining experience at the Grand Floridian Resort is a must for us. I prefer the breakfast buffet with Mary Poppins, the Mad Hatter, Winnie The Pooh, and more!
60. 'Ohana
Okay 90s kids, who else is obsessed with Lilo & Stitch? If you want to meet Lilo on property, 'Ohana inside the Polynesian Resort is where to do it. The Best Friends Breakfast features Lilo & Stitch, Mickey and friends, as well as fun interactive moments throughout your meal.
61. La Cantina de San Angel
When you go to the World Showcase turn left and stop at my favorite quick serve in Epcot, La Cantina de San Angel. The nachos are amazing and the margaritas are tasty too. You can't go wrong.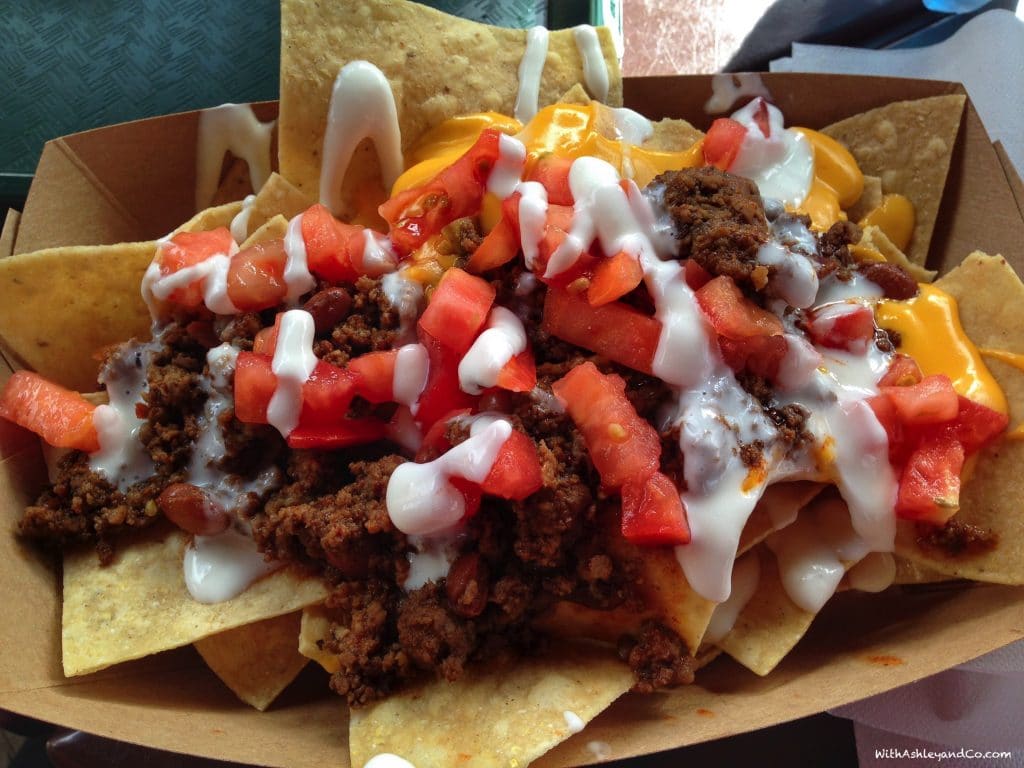 62. Trattoria al Forno
This fun breakfast experience at the Boardwalk features some of our favorite Princesses and their Princes! This usually never happens unless there is a special party or a magical meetup. This is on the list because you can meet Flynn and Rapunzel! Who can resist the smolder?
63. Sanaa
Sanaa is located at Disney's Animal Kingdom Villas – Kidani Village. If you are eating there during the day, ask for a table by the window for a great view of the animals. Get the Indian-style Bread Service. So good!
64. Tusker House
Want to meet Mickey and friends in their safari outfits? Tusker House inside Animal Kingdom is the place to go. Enjoy a buffet of delicious African inspired foods, activities for the kids, and visits with some of our Disney friends.
65. Mickey's Kitchen Sink
Find this dessert for the family at the Plaza Ice Cream Parlor or Beaches & Cream Soda Shop. Seriously, you can share it, it is a lot of ice cream.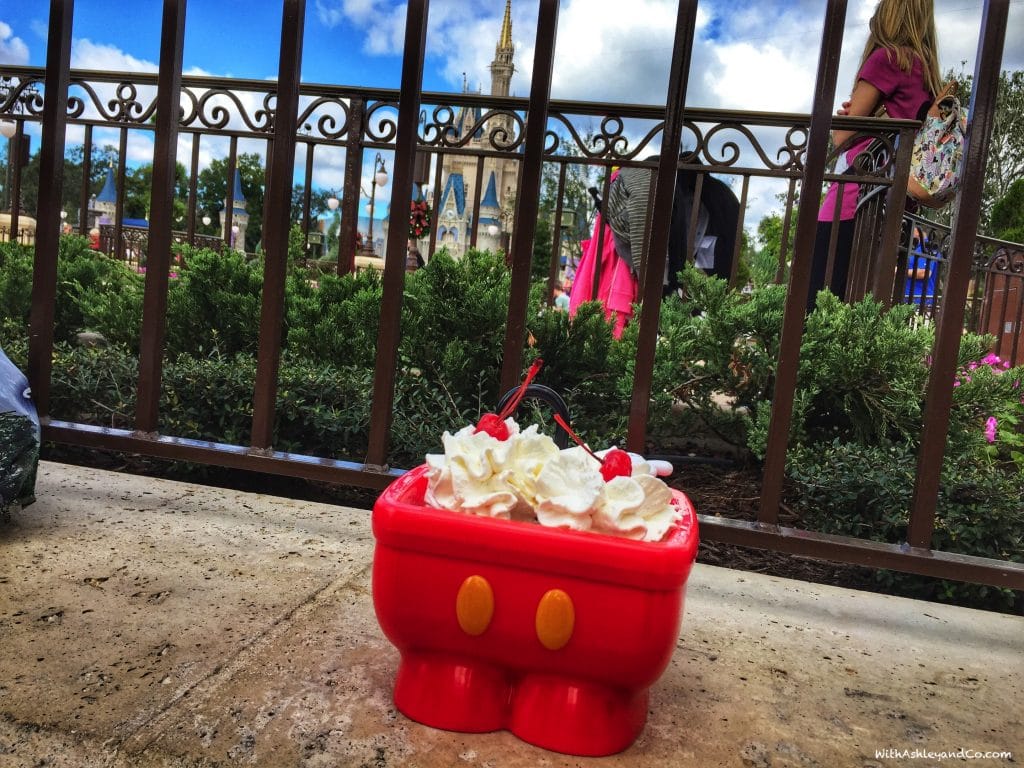 66. Sassagoula Floatworks and Food Factory
Location: Port Orleans Resort- French Quarter. One word: Beignets
67. Mickey Pretzels
68. Churros
69. Dole Whip Floats
You can now order Dole Whips through the Disney World App. Game changer.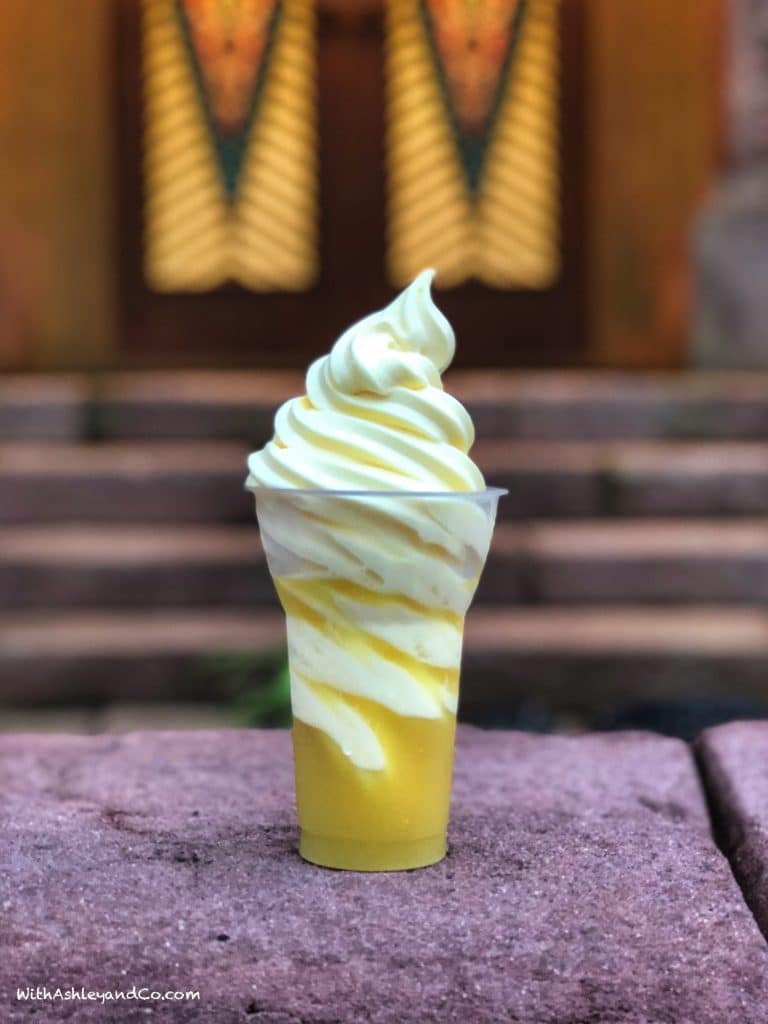 70. Flame Tree BBQ & Harambe Market
Both of these quick service restaurants are located in Animal Kingdom. The BBQ ribs at these restaurants are my husband's must haves when we visit.
71. Mickey Cinnamon Roll
This snack almost replaced Dole Whips has my favorite Disney Parks snack. Almost. Man oh man is it delicious. I don't know if you can find it anywhere else, but this beauty was spotted at the Starbucks inside Animal Kingdom. It's big enough to share, although I kinda regret it.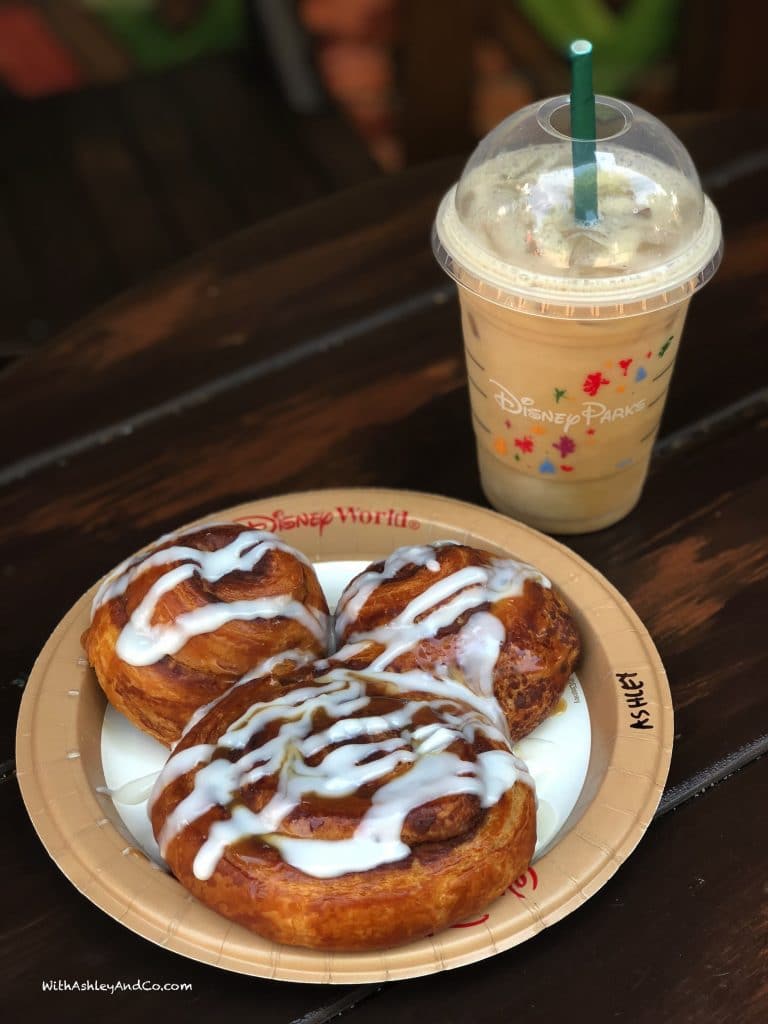 72. Dessert Parties
73. Club Cool
Epcot Try all the flavors of soda, if you dare. It's fun going with someone who has never tried The Beverly!
74. Jungle Navigation Co. Ltd. Skipper Canteen
Everything you love about the Jungle Cruise with the added bonus of food. Located close to the ride in Magic Kingdom, the story is, the Skippers work at the restaurant when they aren't leading tours. We had fun eating all the tasty treats and enjoying more punny puns.
Bonus: How to book hard to get Disney World dining reservations
75. Raglan Road
Located in Disney Springs, I love this restaurant. It has great drinks, live entertainment, and the Guinness Glaze is heaven.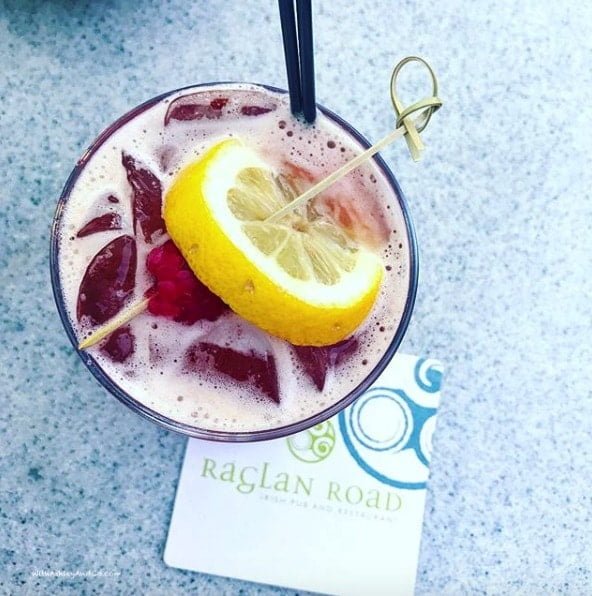 Magical Extras at Disney World
76. Monorail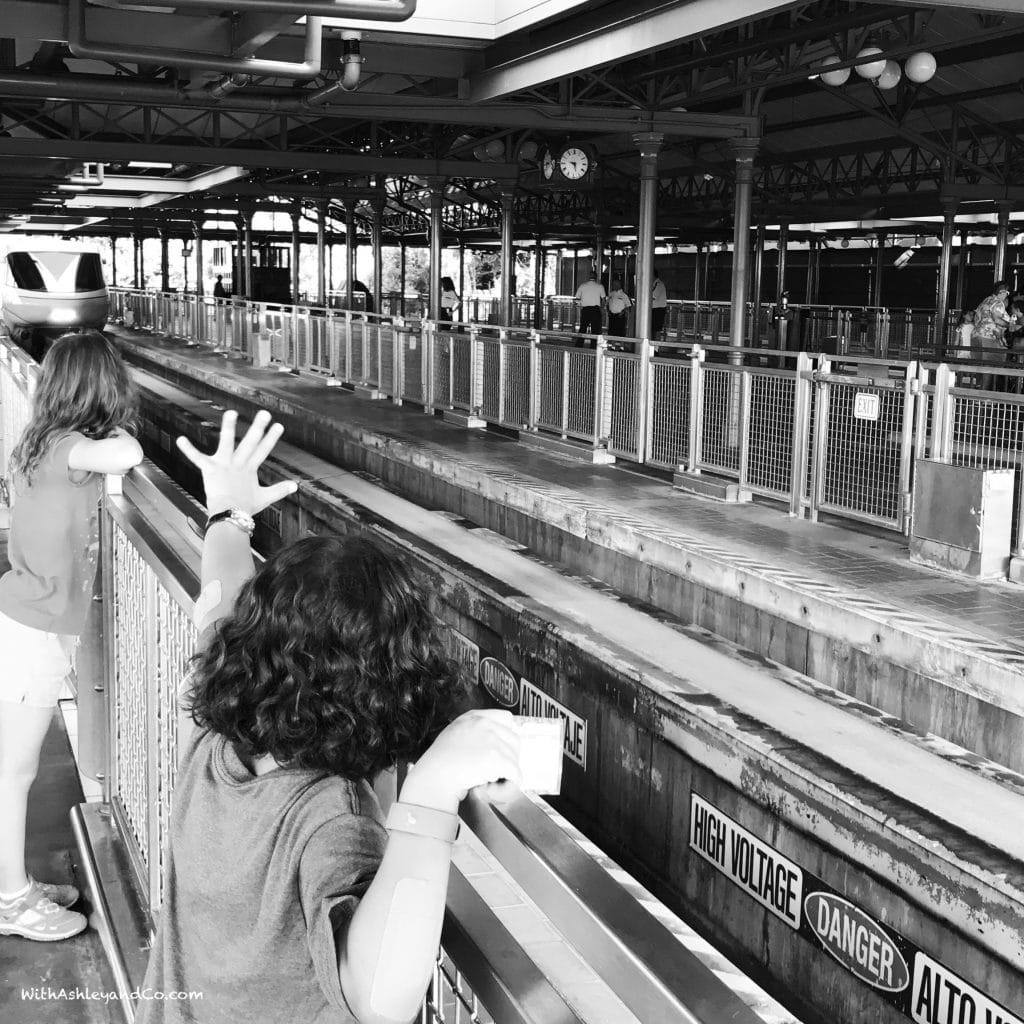 77. Disney bounding
78. Look for Hidden Mickeys
79. Chat with Cast Members
They have the best stories!
80. Pin Trading
Or pin hoarding as my husband calls it lol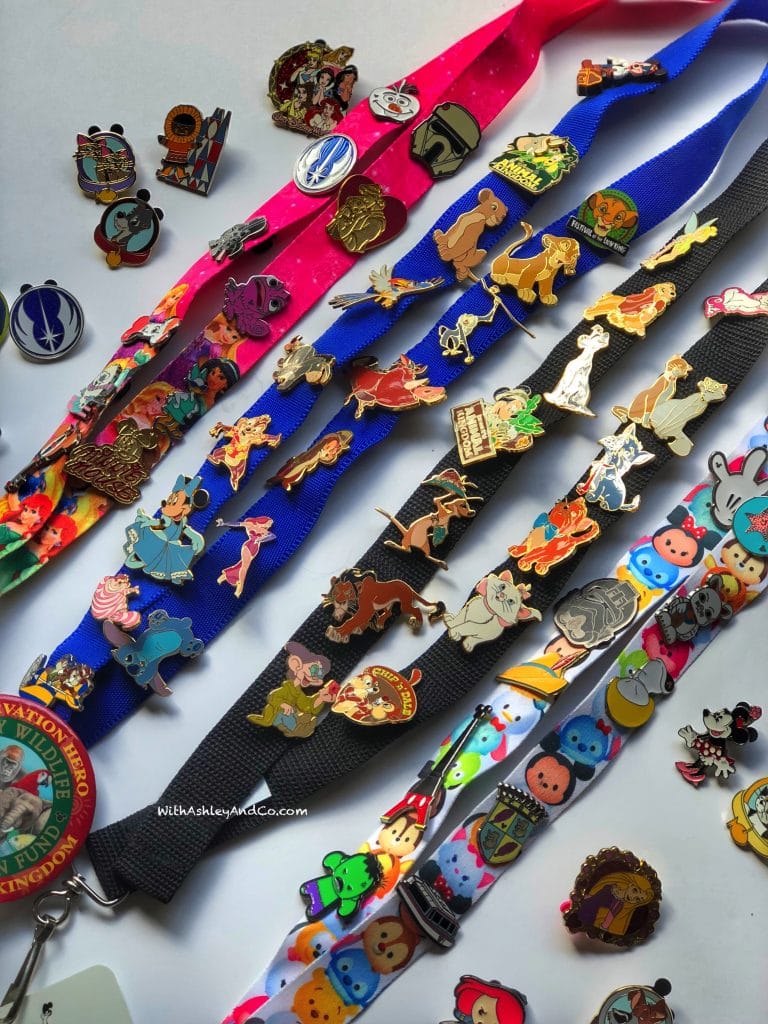 81. Animation class at Art of Animation Resort
This free class happens Thursday-Monday at 11am, 2pm, and 5pm.
82. Take a pool day
Each of the resorts have their own spin on epic pool scenes. My favorite is the pool at Art of Animation. Swim under water and listen to music, play at the splash pad, or just float along while enjoying a poolside movie.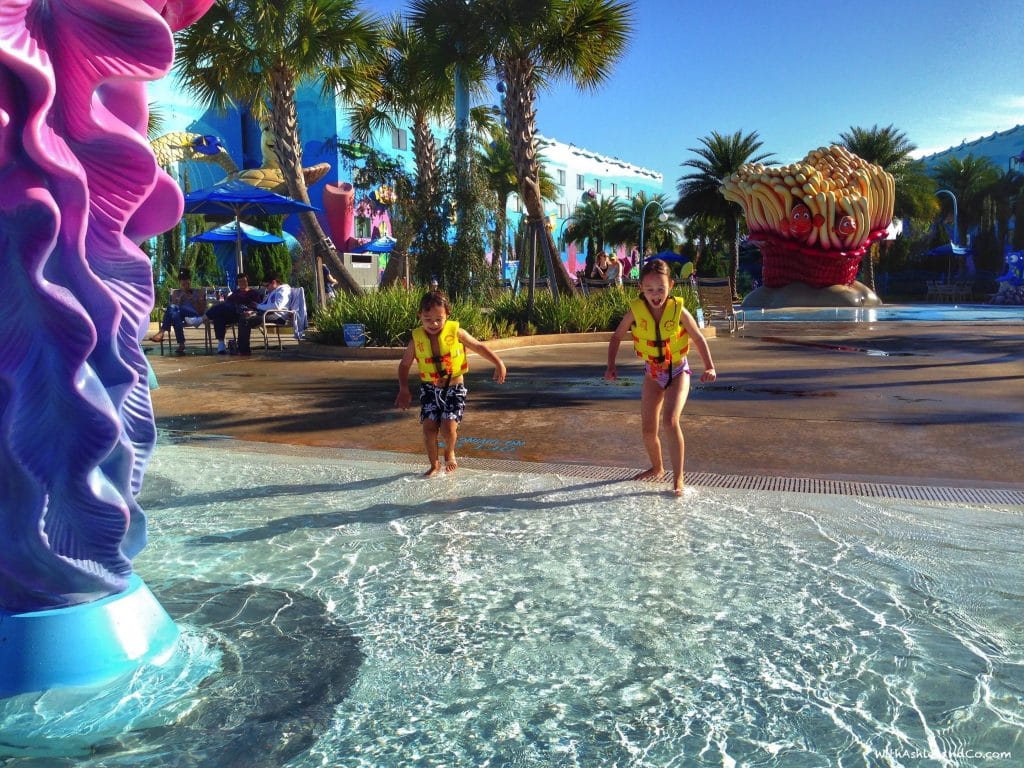 83. Minigolf at Fantasia Gardens or Winter Summerland
84. Chip 'N Dale's Campfire Sing-a-long at The Campsites
85. Surrey Bike Rentals
Get a great look at your resort when you rent a Surrey Bike. These are available at select resorts.
86. Pick a Pearl in Japan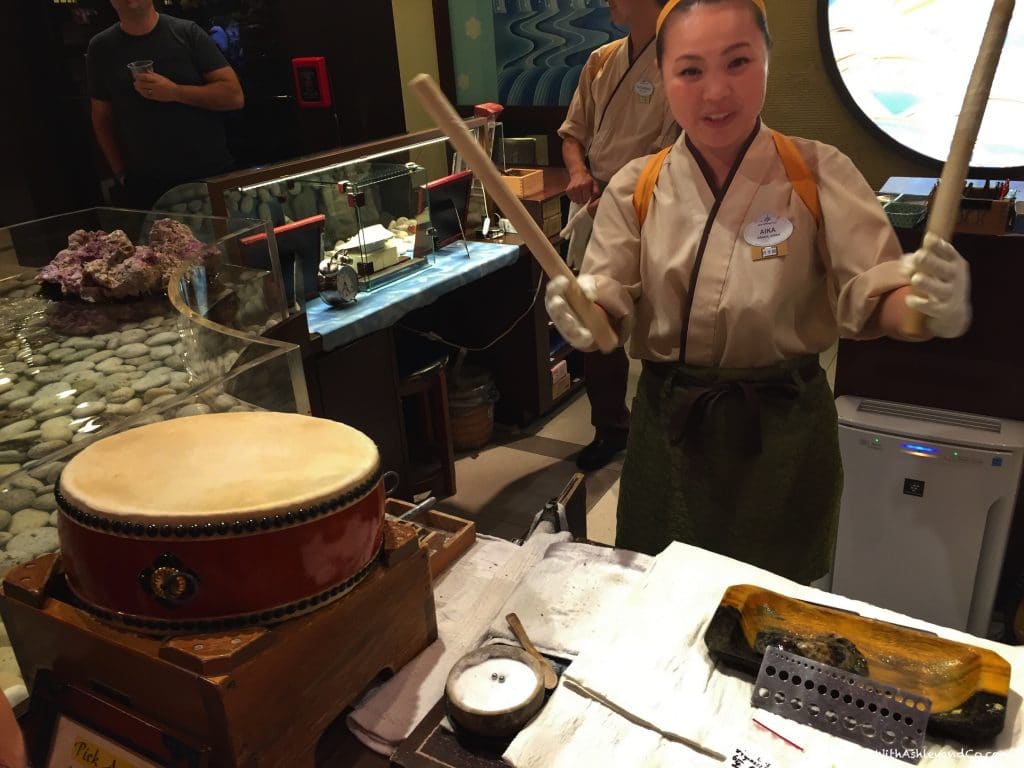 87. BoardWalk Resort performers
88. ESPN Wild World of Sports
89. Take a boat ride
Ferry Boats, World Showcase Friendship Boat, resort transportation, the boat rides are relaxing and allow for some great views all around Disney World.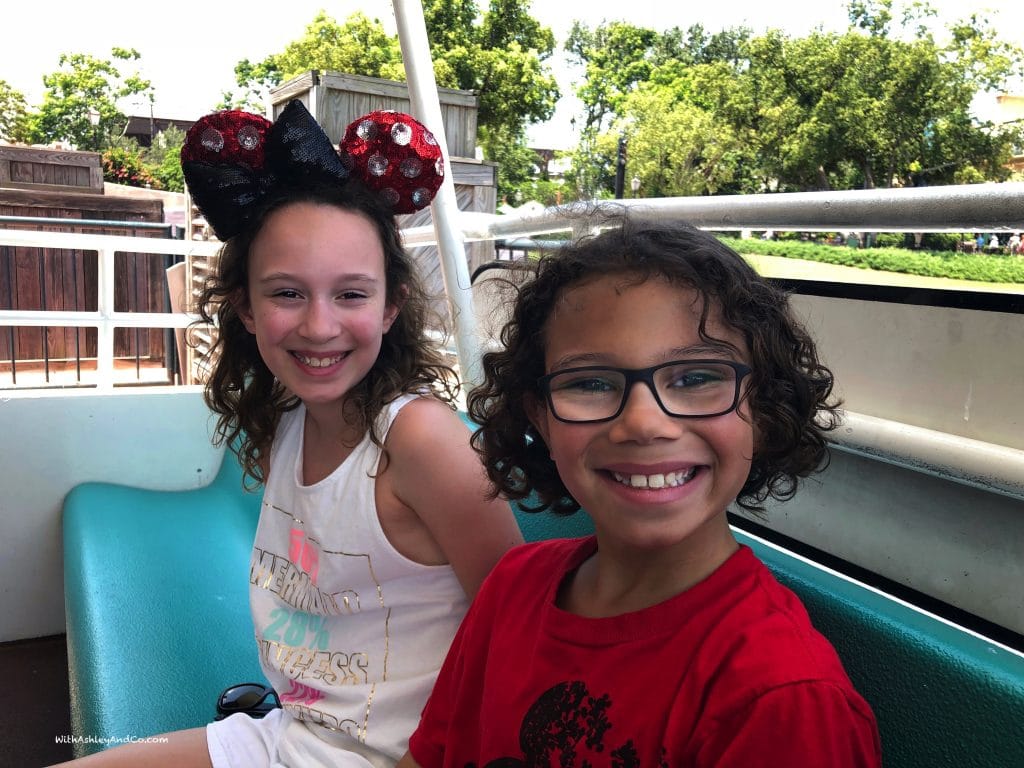 90. Spa Day at Senses
91. Typhoon Lagoon and Blizzard Beach
92. Celebrate a milestone
Birthday, Anniversary, Mother's Day you name it!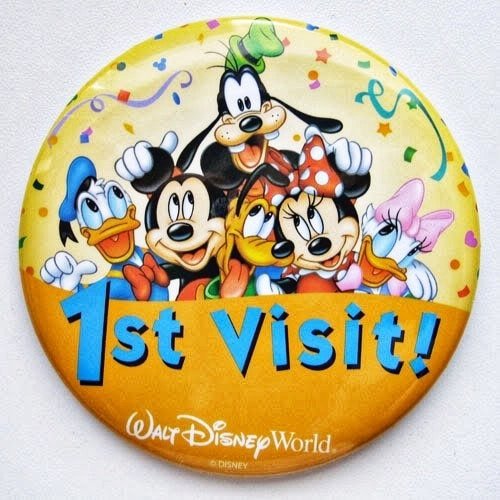 93. Animal Kingdom Lodge Drum Circle, Junior Safari Researcher, and African Folklore Experiences
94. Get a haircut at Harmony Barber Shop
95. Sammy Duvall's Watersports Centre
96. Magic Shots with Memory Maker
Memory Maker is something I purchase for each trip. You get all your photos taken by PhotoPass photographers, ride photos, and meal photos. Save money by preordering Memory Maker before your Disney World vacation.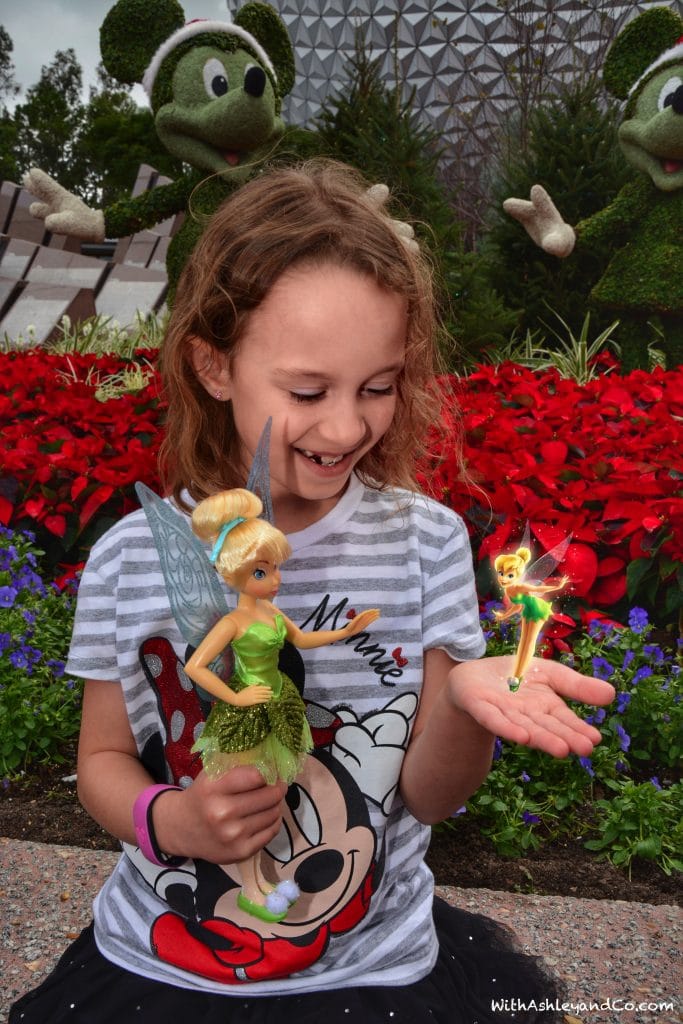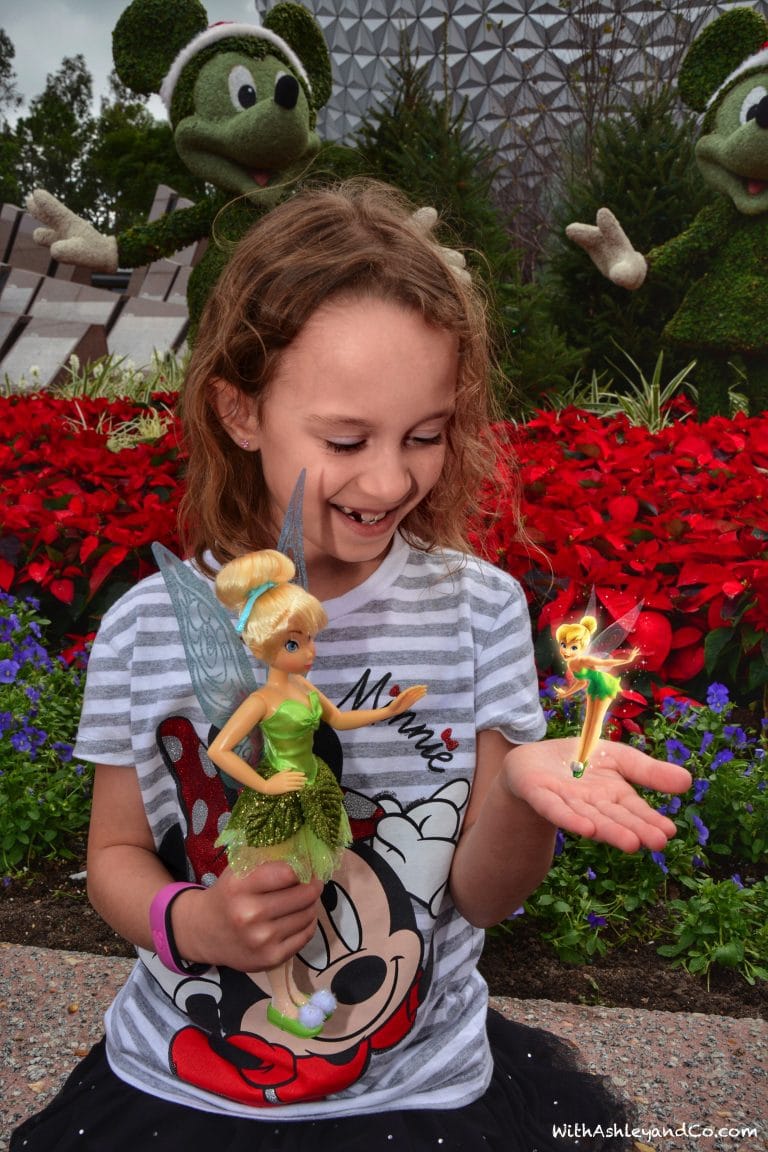 97. Arcade
Located at each resort, check your resort for operation times.
98. DiveQuest for Scuba Certified Guests
Go inside the saltwater tanks in Epcot with DiveQuest. I want to get certified so I can do this!
99. Princess Promenade at the Grand Floridian Resort
100. Disney Springs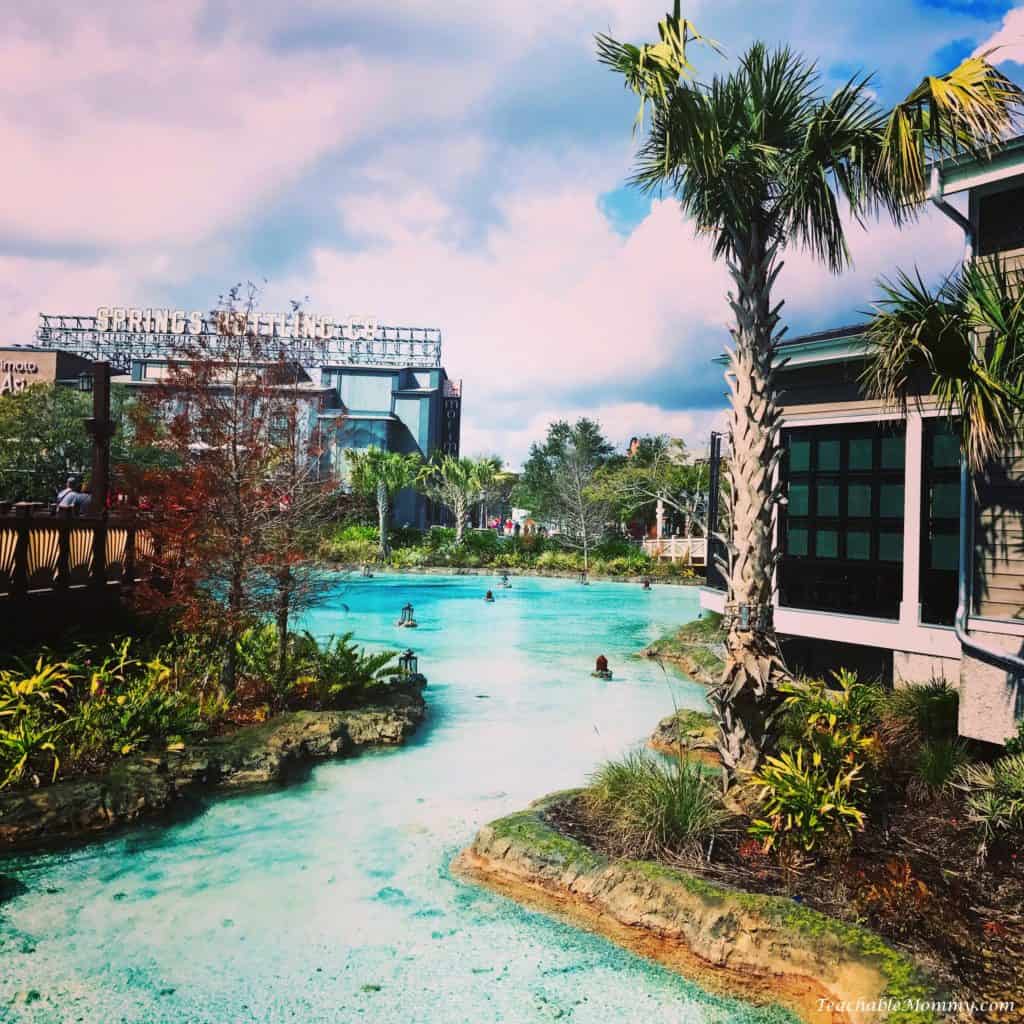 5 Reasons to Visit Disney Springs
101. Meet and greet with characters! Take a selfie with Pluto, pose with Minnie, or have a laugh with Gaston! Character interactions are magical, unforgettable experiences.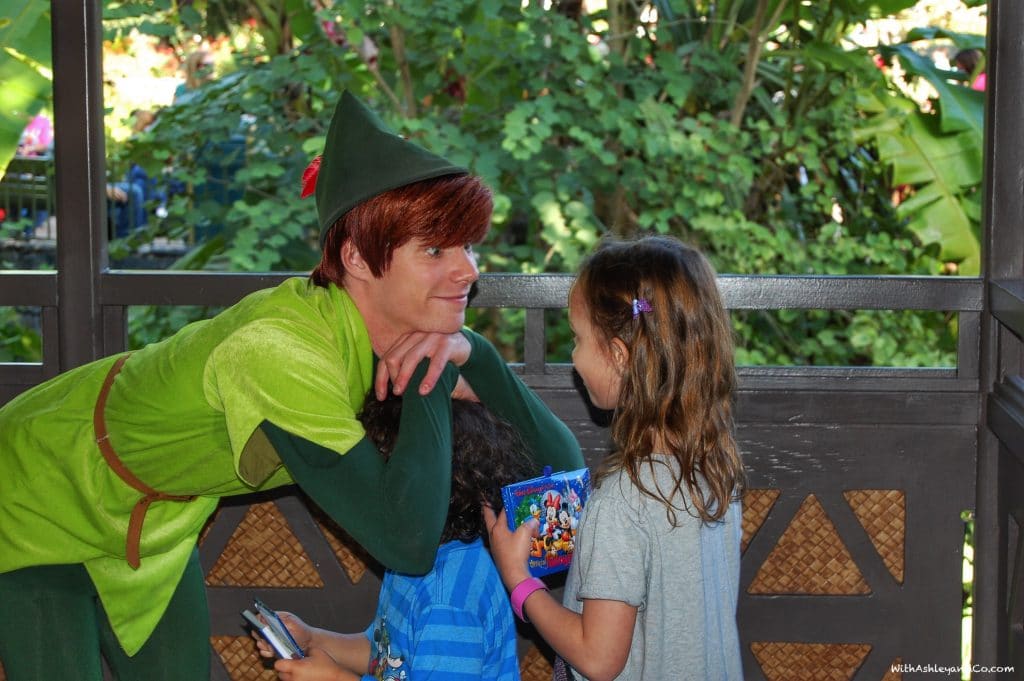 Free Disney Packing List
Must haves for your Disney World day bag with free printable.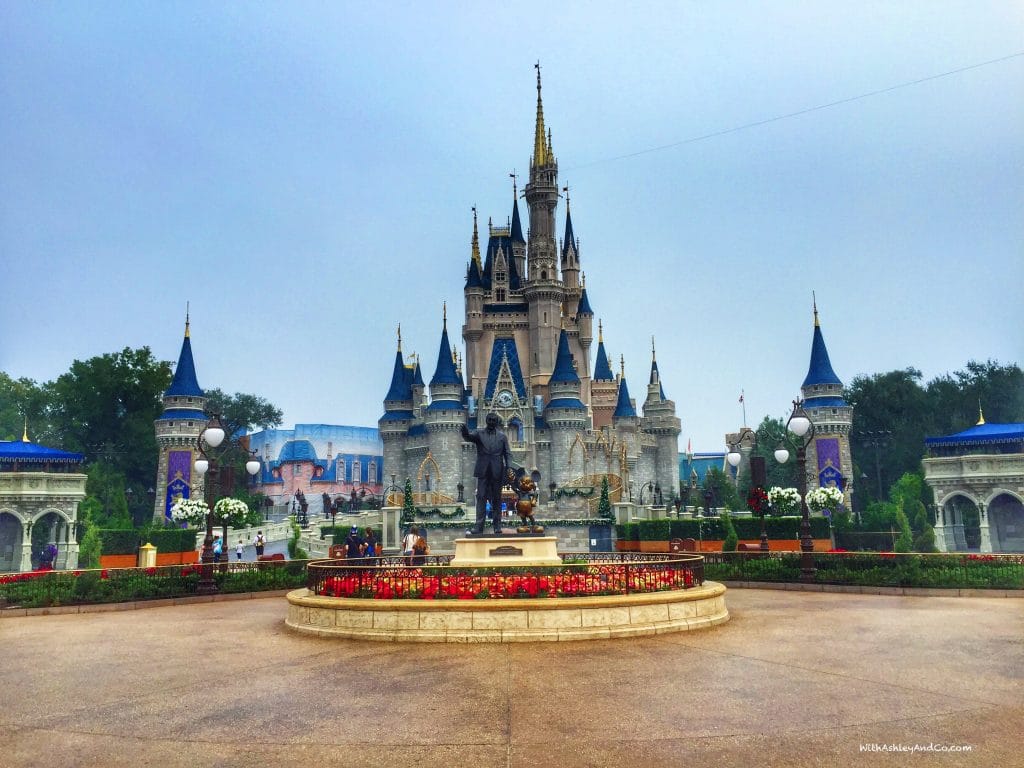 Save money on your next Disney Vacation
Visit at Get Away Today to save money on park tickets, hotels, and more for your next Disney trip!