What could be more fun than hosting an Ant-Man and The Wasp movie night? Hosting an ant-sized Ant-Man and The Wasp movie night!
I received an advance copy for the purpose of this post. This post contains affiliate links. All opinions are my own.
Ant-Man and The Wasp Movie Night
First things first, you need to get the movie. Ant-Man and The Wasp is available wherever movies are sold (starting October 16th) and through the Movies Anywhere App right now!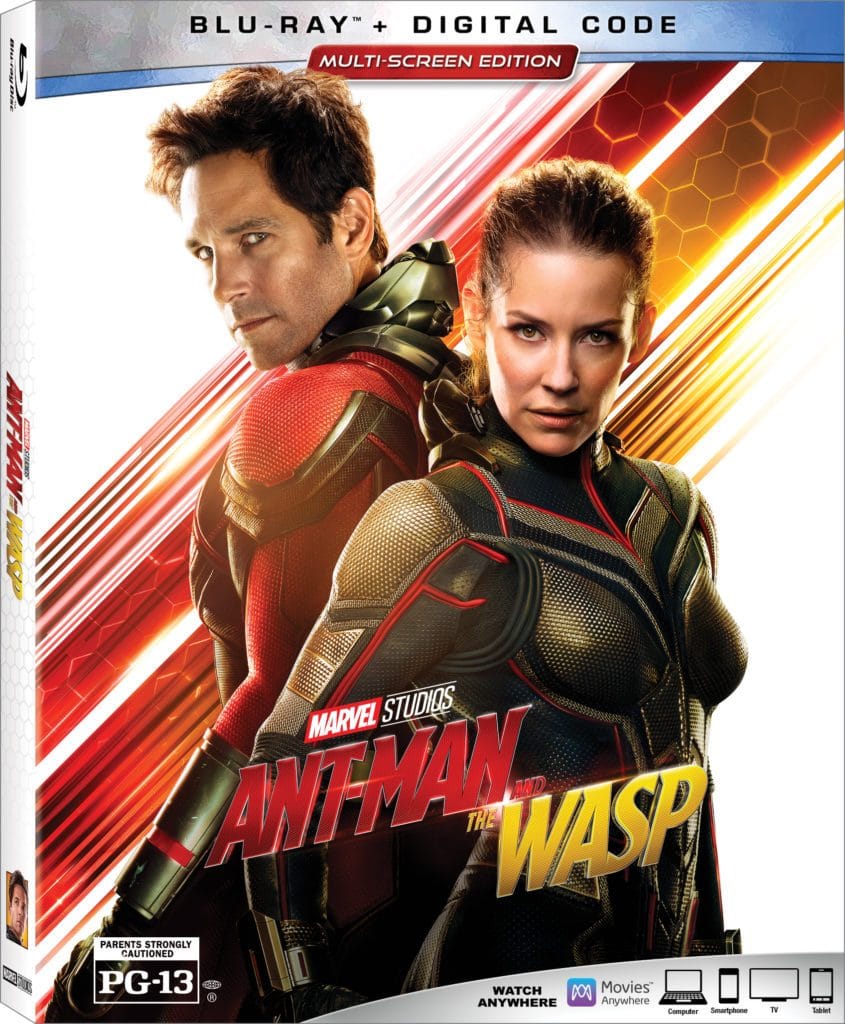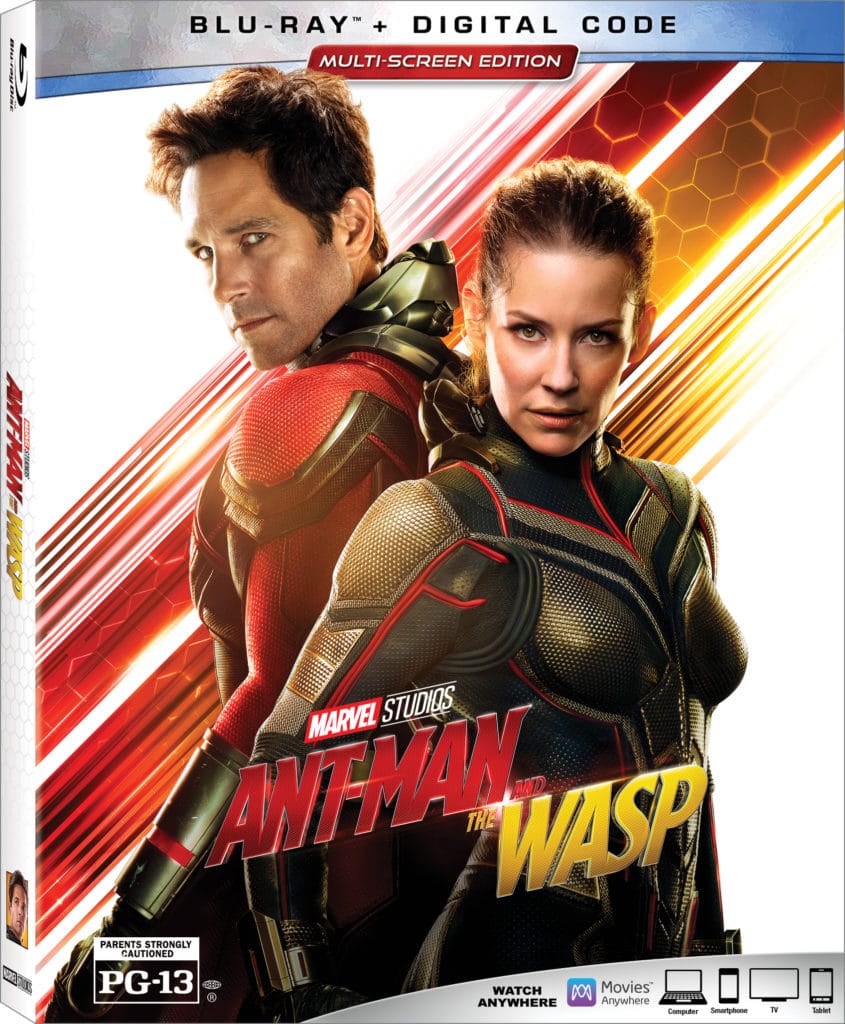 Bonus Features:
Deleted Scenes
Gag Reel
Back In The Ant Suit: Scott Lang – Hero and all-star dad Scott Lang brings the laughs both in the film and on set.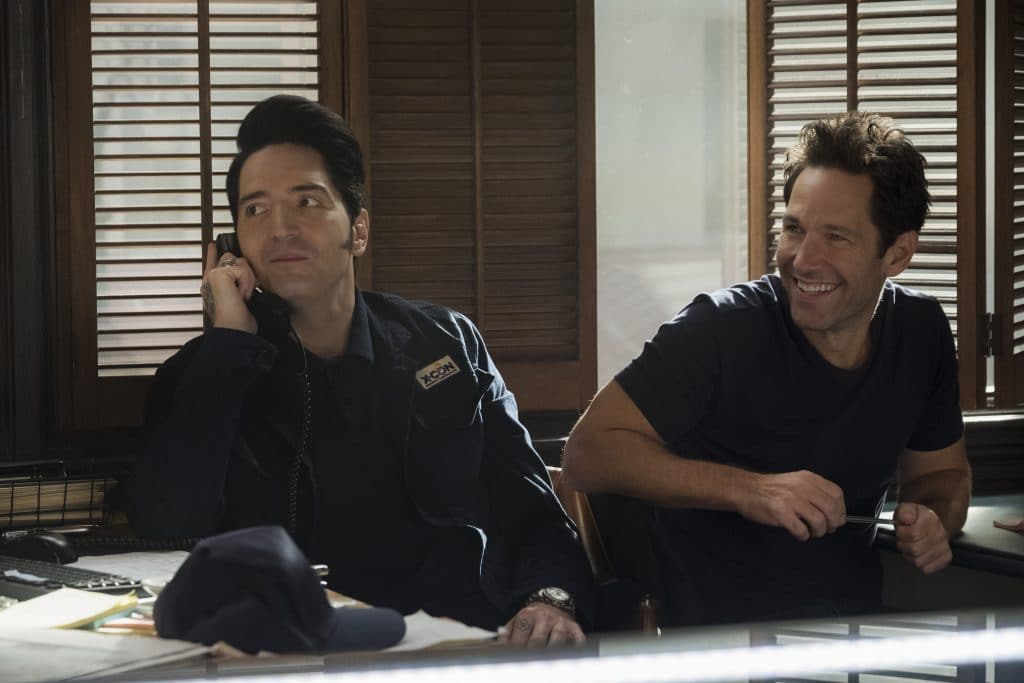 A Suit Of Her Own: The Wasp– Check out how some of the Wasp's craziest stunts and action-packed scenes were brought to life.
Subatomic Super Heroes: Hank & Janet– Witness the legacy of these characters and the iconic actors who portray them in the film.
Quantum Perspective– Explore the movie's VFX and production design
Audio Commentary By Director Peyton Reed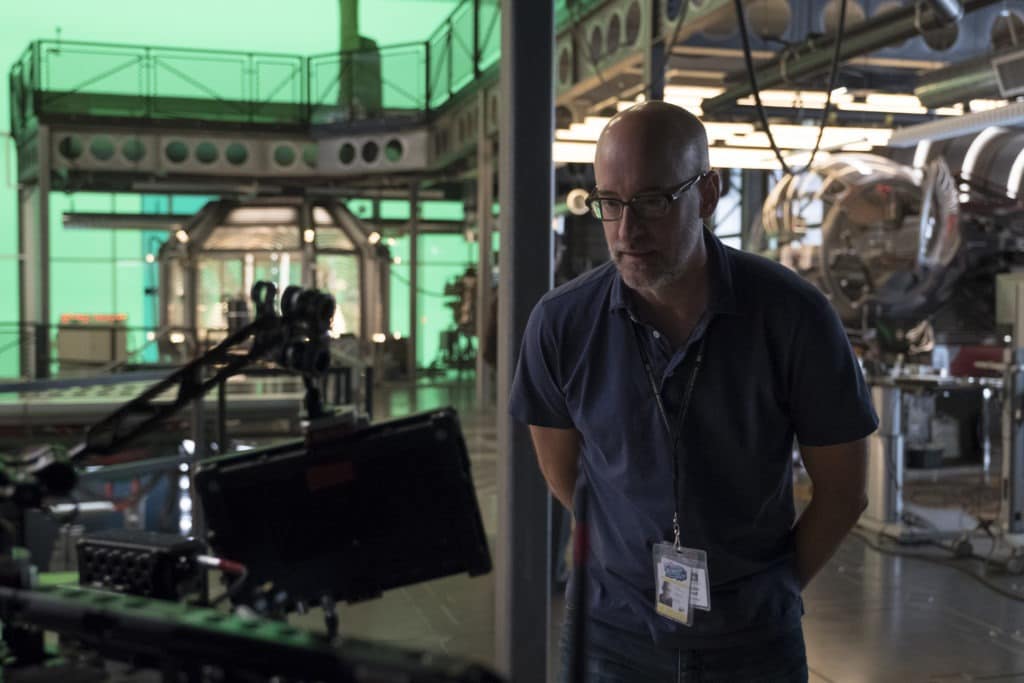 Then stock up on all the mini candy an Ant-sized hero could ask for! Bonus points if you also pick up these pretty sweet Ant-Man and Wasp figurines available at ShopDisney.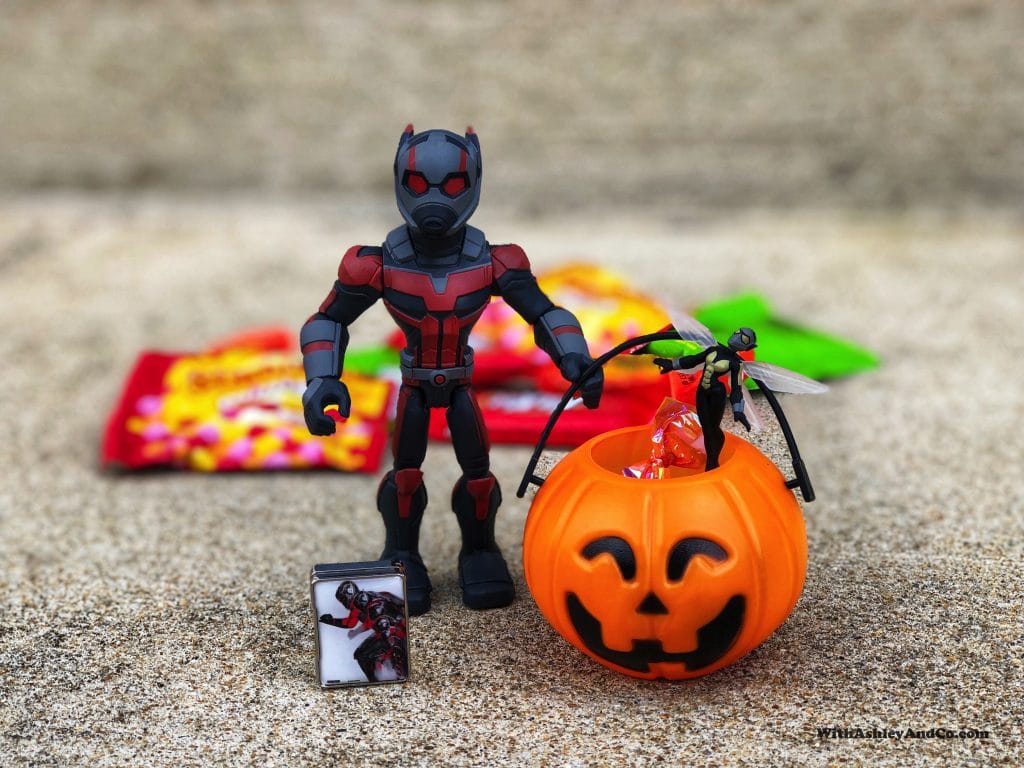 Any movie night, needs a themed dessert. At least, that's my opinion. So what would an Ant-sized hero enjoy? Mini dirt pudding cups!
Ant-Man and The Wasp Dessert Cups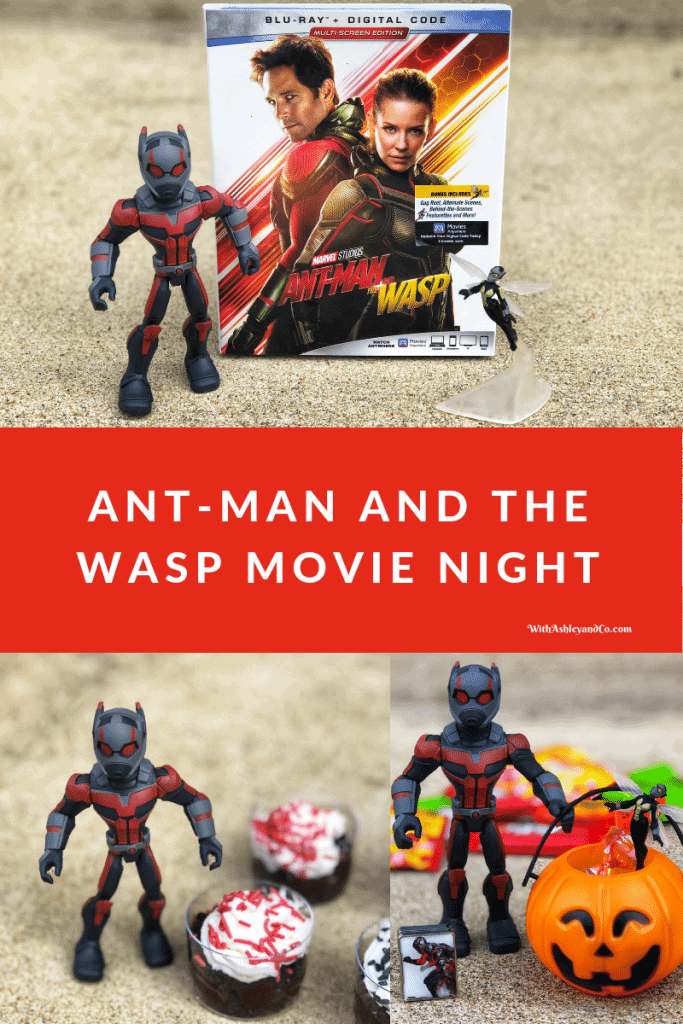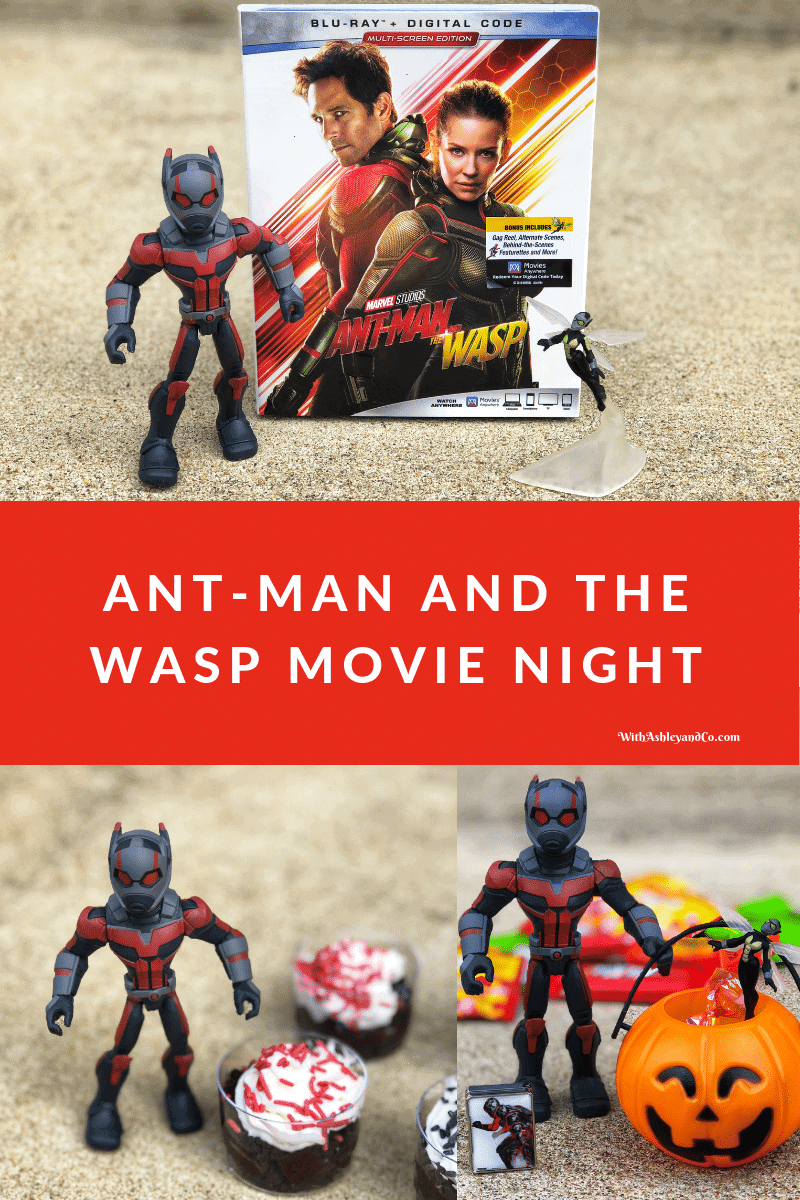 Ingredients
Chocolate Pudding (make your own or buy pre-made, no judgement here!)
Crushed Oreos
Red, Yellow, and Black Sprinkles
Whipped Cream
Mini Cups/Bowls from the Party Store
Directions
Crush oreos and place a layer in the mini cup.
Top the oreos with some of the chocolate pudding.
Add another layer of crushed oreos
Top with whipped cream and sprinkles
Did you know they don't make gummy ants? Or at least none that I could find. Sure I found chocolate covered REAL ants but I don't think Scott would appreciate us eating ANT-thony's cousins. Also I'm not eating real ants. Gross. I settled for sprinkles representing the two heroes and their tiny friends.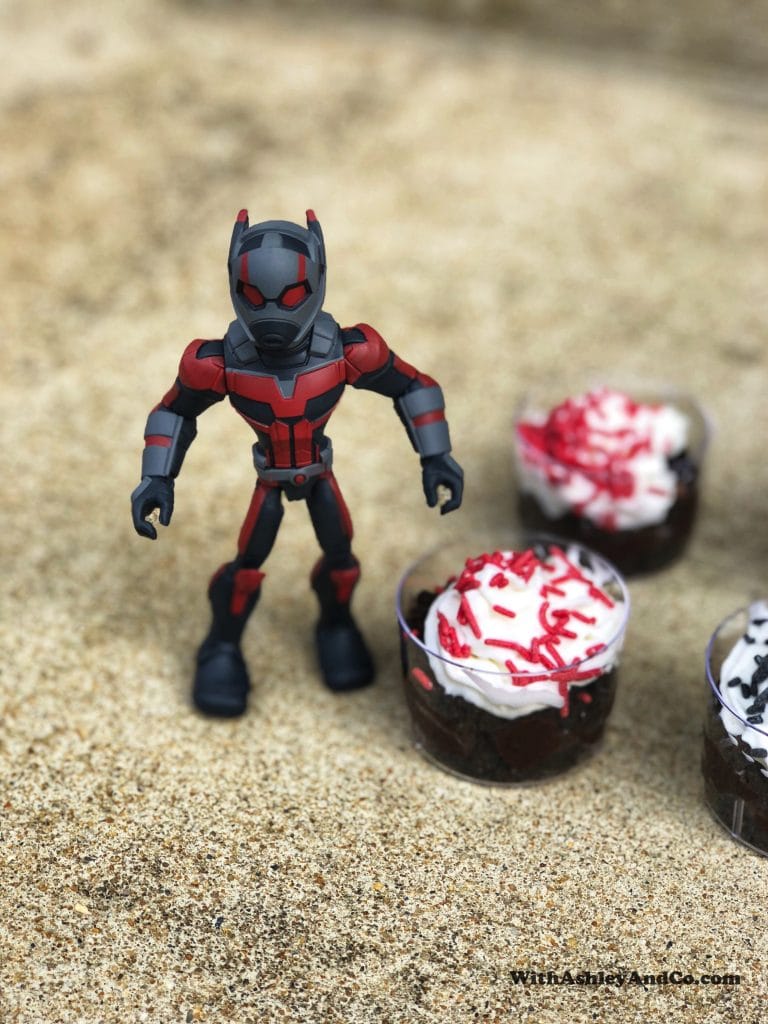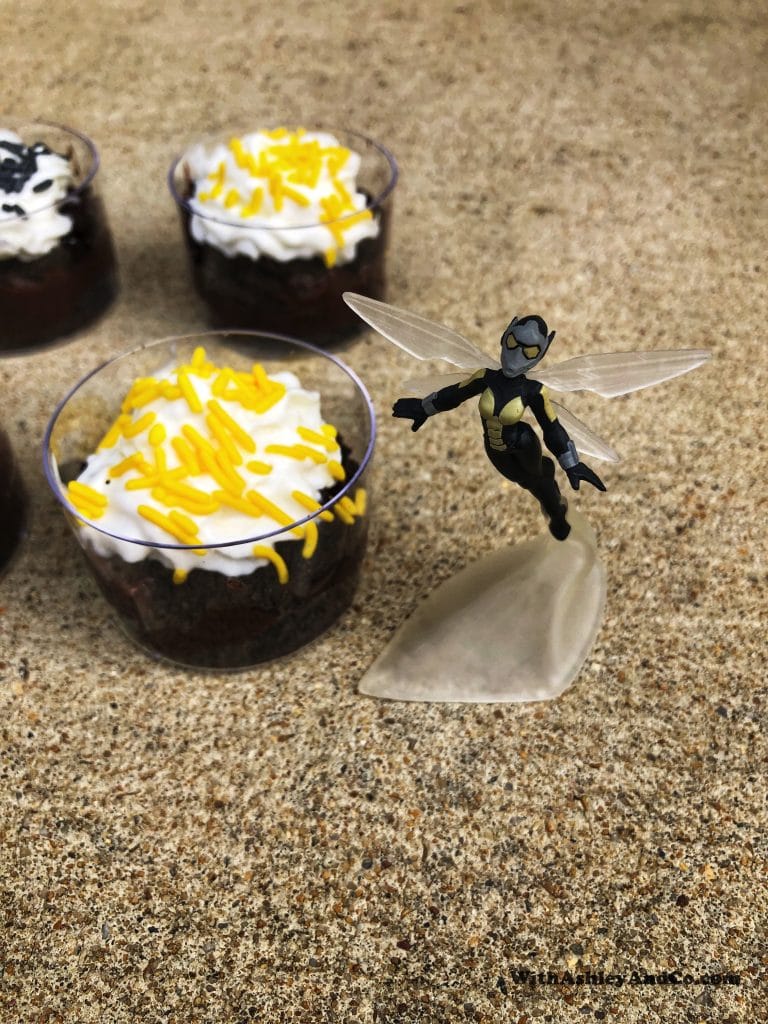 I think they turned out pretty ANT-tastic. See what I did there?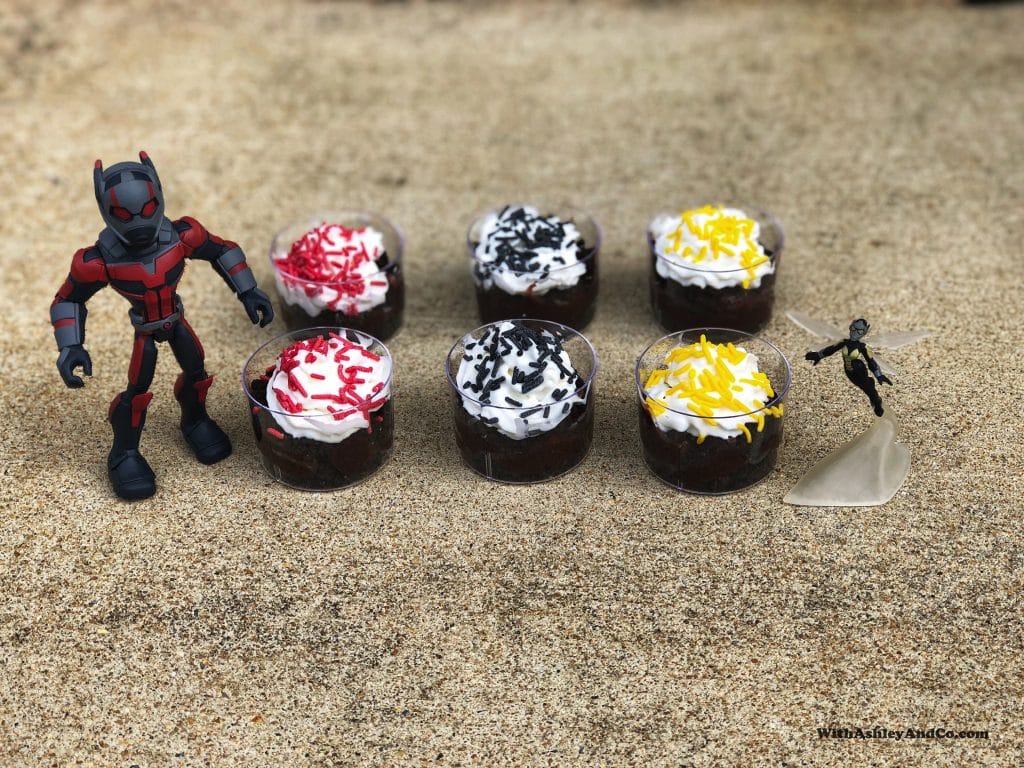 Okay you got your movie, candy, and a tasty treat. I think you are ready for an ultimate mini movie night in with your favorite heroes!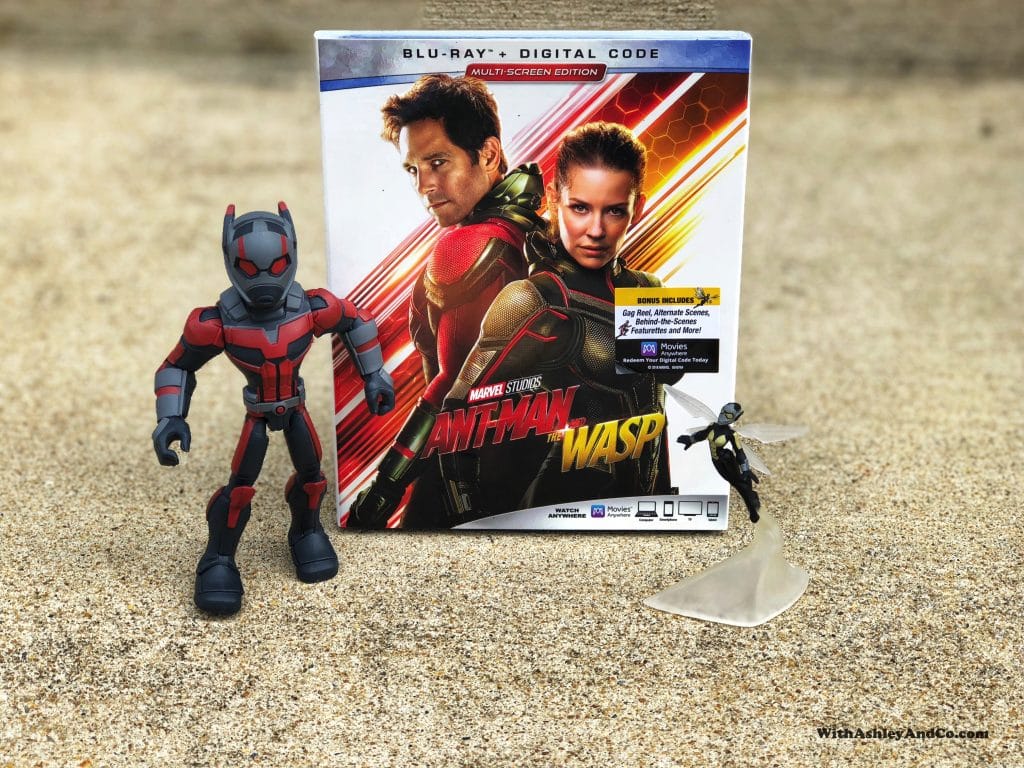 Get Ant-Man and The Wasp today on Digital HD and 4K Ultra HD and on Blu-ray and 4k Ultra HD on October 16th!
More Ant-Man and The Wasp:
5 Reasons Why Ant-Man and The Wasp Is Your New Favorite Marvel Movie
Ant-Man and The Wasp Paul Rudd Interview
Ant-Man and The Wasp Evangeline Lilly Interview
Comic Books and Pimps: Ant-Man and The Wasp Laurence Fishburne Interview
Girl Power and Ghost: Ant-Man and The Wasp Hannah John-Kamen Interview
Cover Bands to the Quantum Realm: Ant-Man And The Wasp Director Peyton Reed Interview
GIANT Sized Fun At The Ant-Man and The Wasp Event
8 Comics To Read Before Ant-Man and The Wasp
Ant-Man and The Wasp Easter Eggs