Still wondering if the new Aladdin movie is worth it? Is it a magic carpet ride or should you stay in the castle? I'm sharing my spoiler free Aladdin Movie Review. I'll give you a hint though, it's definitely worth it. Aladdin is a diamond in the rough because you know I love me some Disney puns.
Related: Is Aladdin Safe For Kids?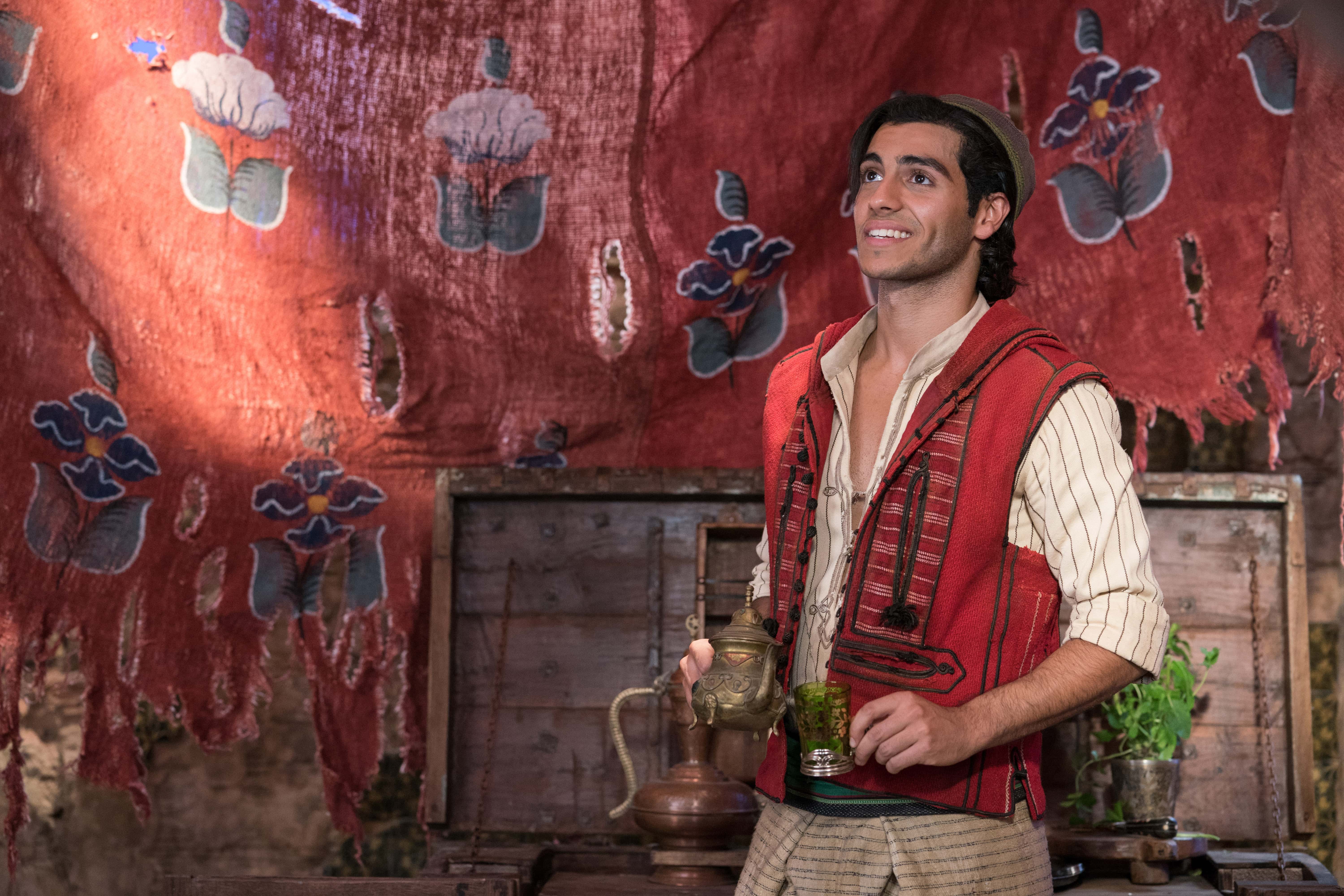 Aladdin Movie Review
I left the theater feeling joyful and ready to jump on a magic carpet to fly home. Which probably would've been faster than dealing with the road work trying to get to 495. The live action Aladdin brought back all the memories I had of the original, the fun, laughter, and a sudden urge to own a pet tiger.
It was the most fun I've had at the movies in awhile. I love a good rollercoaster of emotions, but this one allowed me to just sit back and enjoy the ride, without stress. Mena Massoud was the perfect choice for Aladdin and that smile, believe me it will have you grinning too. Naomi Scott's number Speechless gave me chills. And I'll get into Will Smith more below but he was phenomenal as Genie. I couldn't have asked for a better cast to bring this beloved classic to life.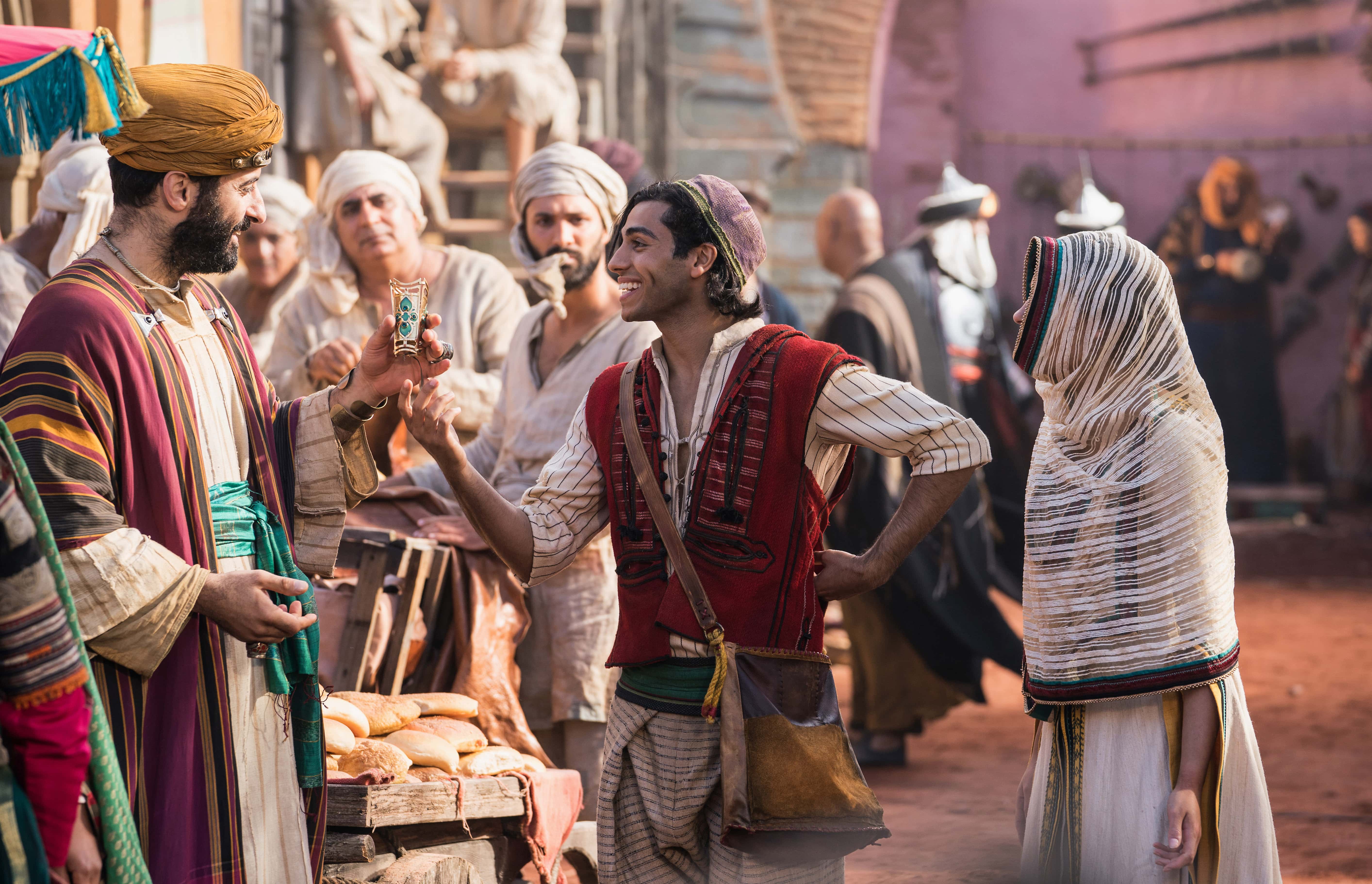 Songs In Aladdin
I'm going to let you know right now prepare your vocal chords and get ready to sing your heart out. I tried and failed to sit in my seat quietly. I was struggling to hold it in but once A Whole New World started I let go. Each and every musical number looked and felt like everything my little 90s heart wanted it to be.
Visually, Friend Like Me and Prince Ali were the most STUNNING. Not only did they reflect the original score but there were extra beats laid in to truly give it the Bollywood feel. It was incredible to see these numbers brought to life. I'm sitting here wishing I was watching it again right now instead of writing about it.
For those of you, who like me love to sing, the soundtrack is available now. You're welcome.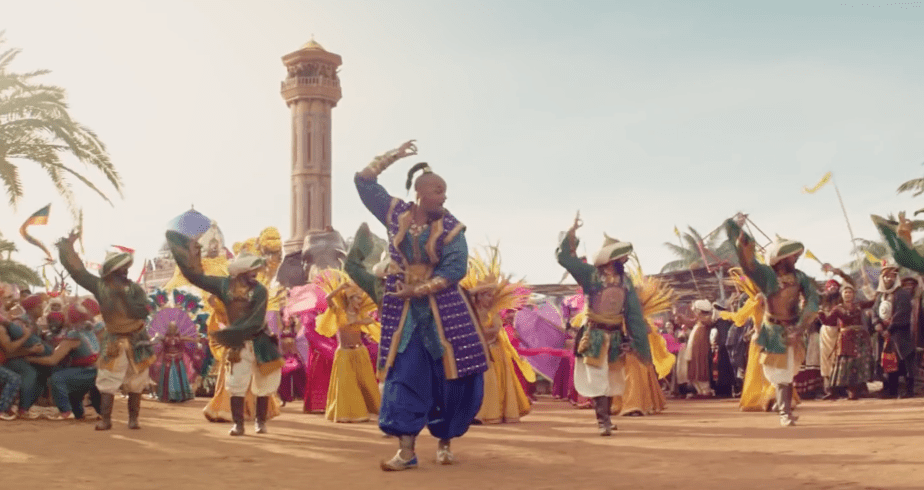 Will Smith As Genie
I will be the first to admit I was unsure about this casting from day dot. Will Smith? I mean maybe in the 90s but now? Couldn't they have just gotten the guy who plays genie on Broadway? Part of that bias comes from growing up with this movie. Robin Williams IS Genie. At the heart of it, I was concerned Will would try to be Robin and that would be disastrous. The trailer they released alleviated some of those concerns. It seemed like Will would in fact do a good job and hopefully not try to be Robin.
Once the Genie hit the screen I turned from skeptic to fan. His character was my favorite part of the film. The musical numbers were great but honestly his speaking parts were the best. His performance reminded me of his earlier roles in The Fresh Prince of Bel Air, Hitch, Independence Day, and Men In Black. I think he made Robin Williams proud.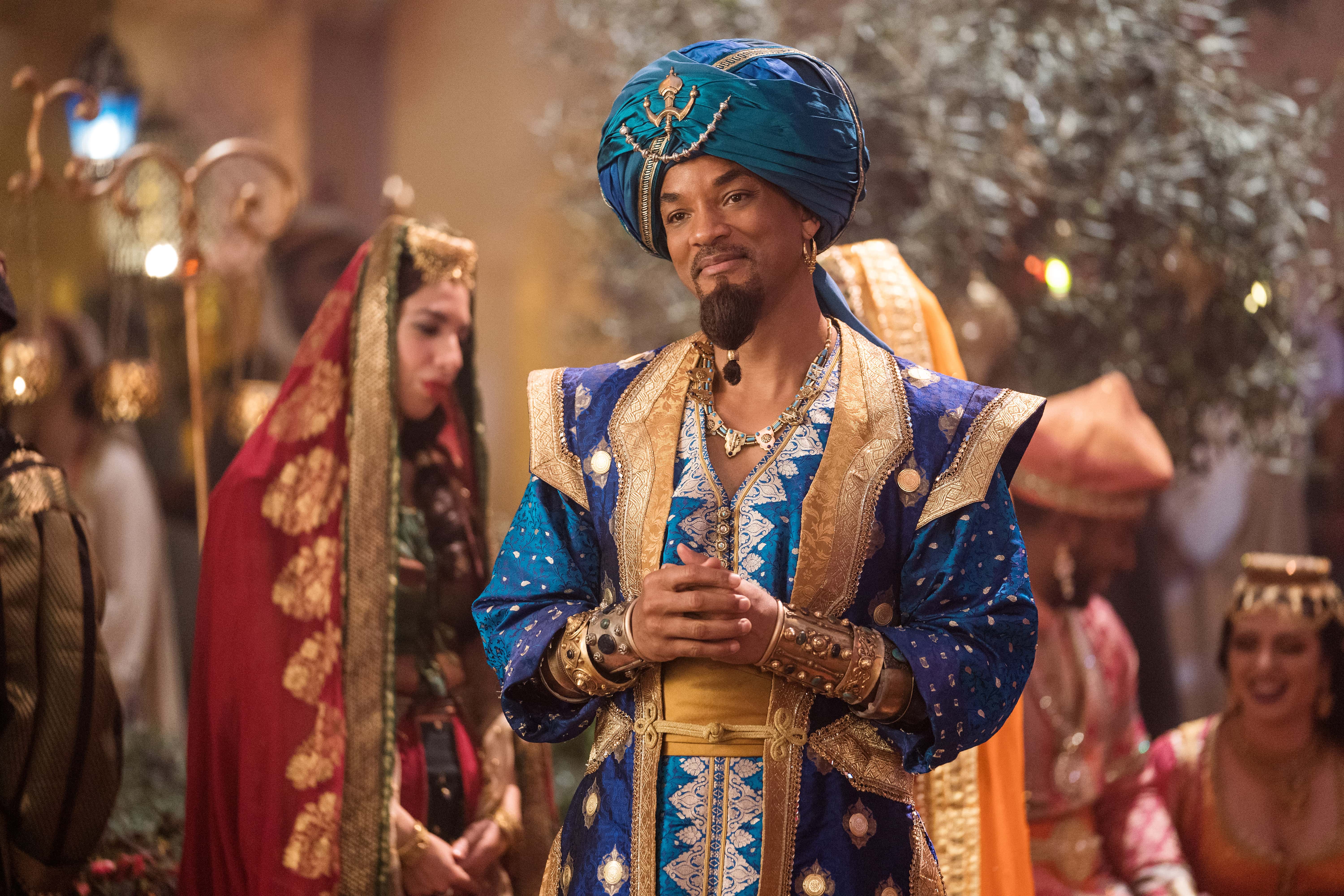 Is Aladdin A Shot For Shot Remake? Or A Whole New World?
No and no. Aladdin, like Beauty and The Beast, combined all the moments of the animated classic you love with new elements, characters, and music. While it was nice to see and hear things that were familiar, I enjoyed the new song, sung by Jasmine and new character Dalia, Jasmine's handmaiden. The friendship between the two made me smile, and reminded me of myself with my best friend. Thank goodness we do a better job at reading each other's minds, I mean I think we do at least.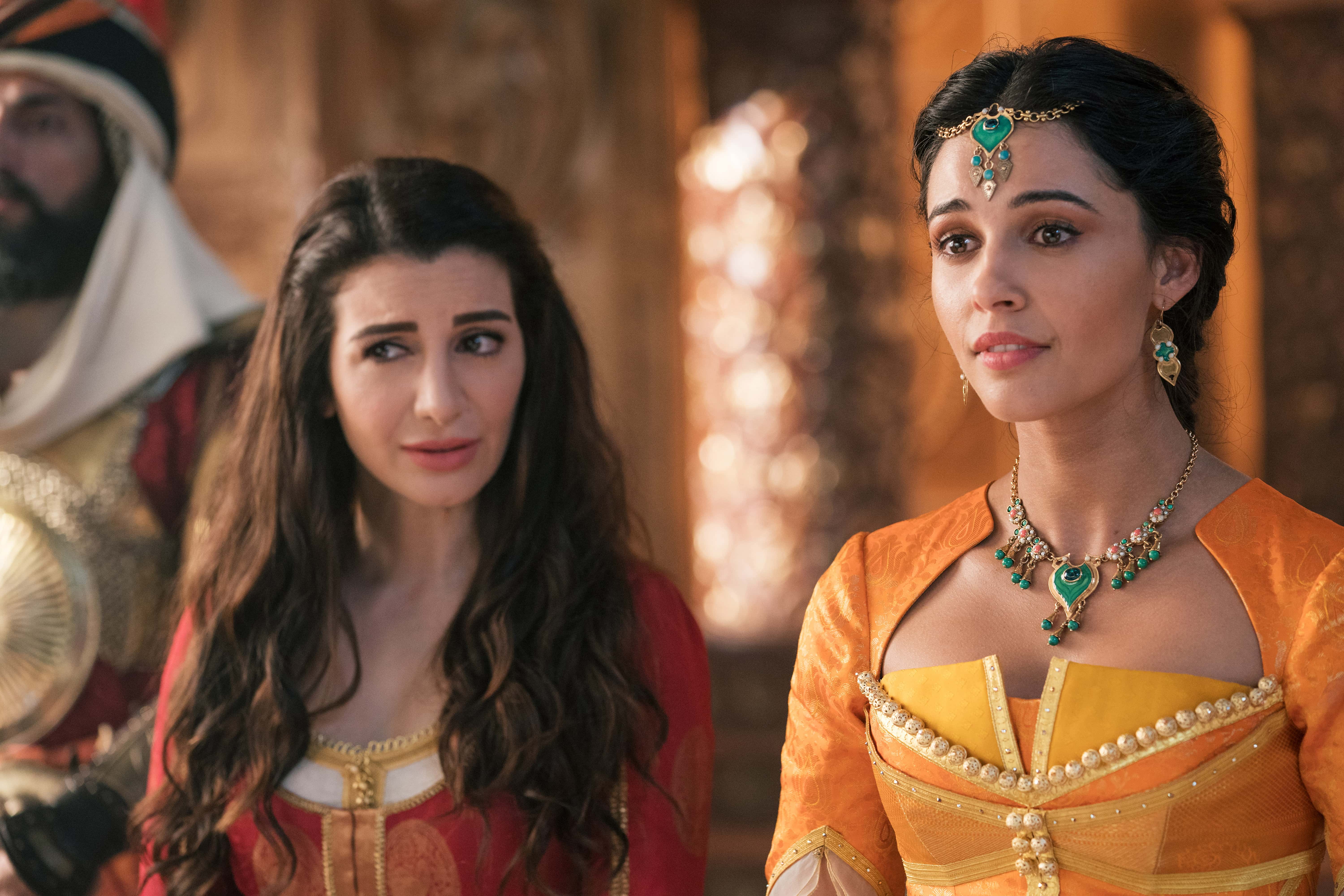 Some other slight changes were Iago and Jafar. Iago talks in the film but in more of a realistic parrot sort of way than the way Gilbert Gottfried voiced him in the original. Jafar wasn't as slippery or sinister in the beginning like his animated counterpart but I liked how they fleshed out his story which made his portrayal make sense to me. It wouldn't necessarily have worked with the more traditional way.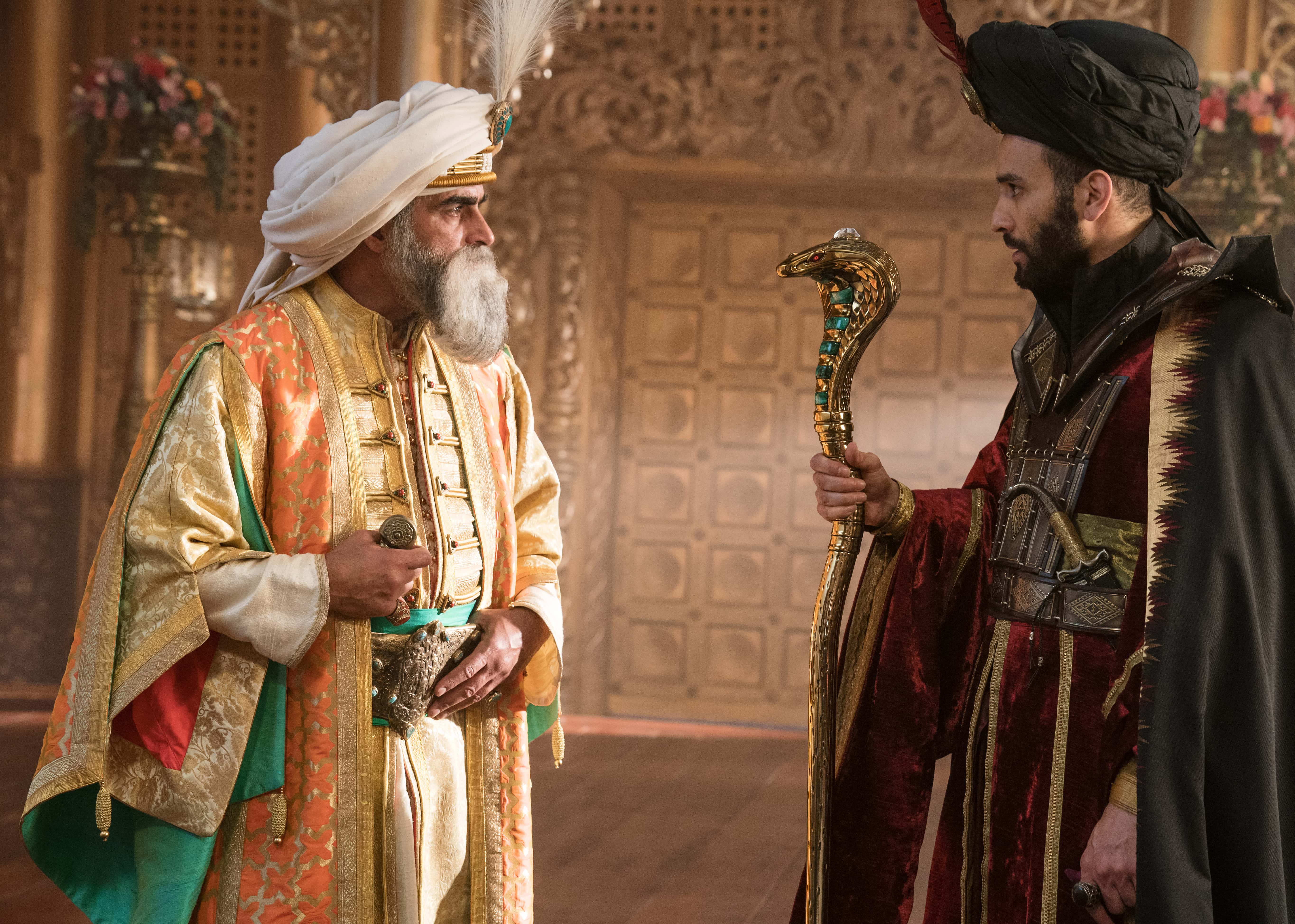 Does Aladdin Have a Post Credit Scene?
Marvel, and well Disney, have trained us well. But no, there is no post credit scene in Aladdin. Once the action wraps, the credits roll. However I will say that if you want to truly enjoy Will Smith's 90s hip-hop version of Friend Like Me then stay in your seat. It is fire. If you were a fan of his back in the day, this song is for us.
Celebrate the unofficial start to Summer with Aladdin. Bring your kids, your family, and if you still talk to people from 90s grab them too. But figure out who is singing what parts before you go so it's not awkward. Dibs on Genie's songs!
Aladdin is in theaters May 24, 2019! Tickets are on sale now!